Move to Canada with Downtown Toronto's cheapest college! Tuition is at Php160,000/yr.
About this event
Toronto School of Management 's focus is on practical, hands-on learning to give you the skills that will prepare you for the business world. By taking part in work experience with our partners, you'll be able to apply the theories you've learnt in class to a real workplace and see how decisions and solutions are made. Our programs are now available to start online.
Students will be offered paid or unpaid entry-level positions related to their field of studies. The courses offered at the campus incorporates on-the-job training, blending the classroom studies with supervised practical work exposure that is related to the academic and career goals of respective students thereby giving them an edge in the industry.
Join us, and make your way to Canada this 2021. Join the Free Webinar on 16 June (Wednesday), 7PM. Just download the ZOOM app on your smartphone, tablet or computer and join our webinar from the comforts of your home. Meet Ms. Lohbie Millama - Manager, Business Development of Toronto School of Management and discover many opportunities that await you studying in Canada. Don't put your future on hold, start today!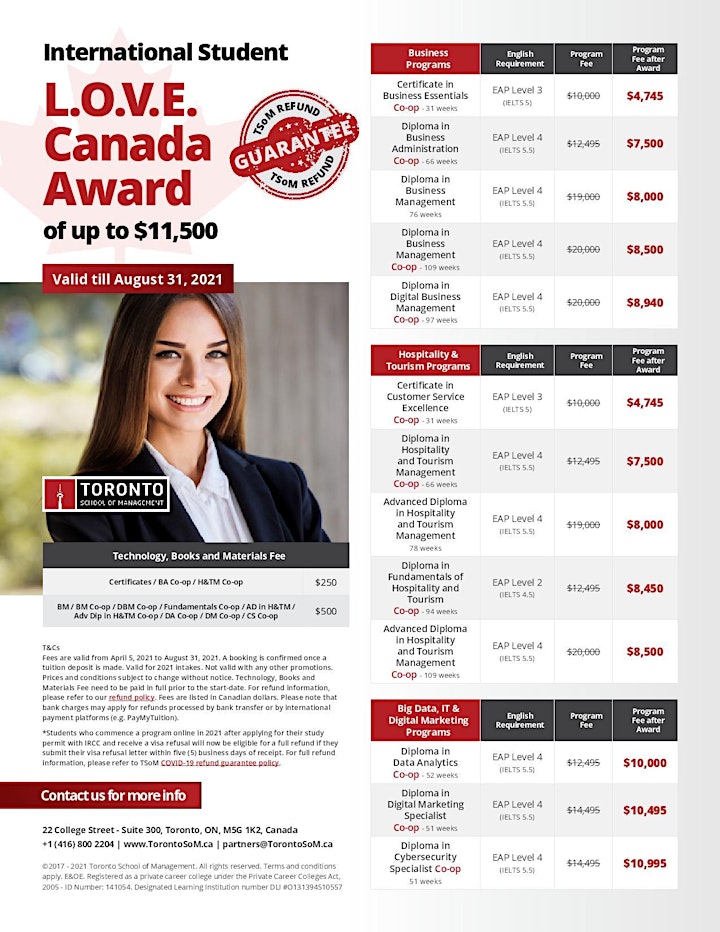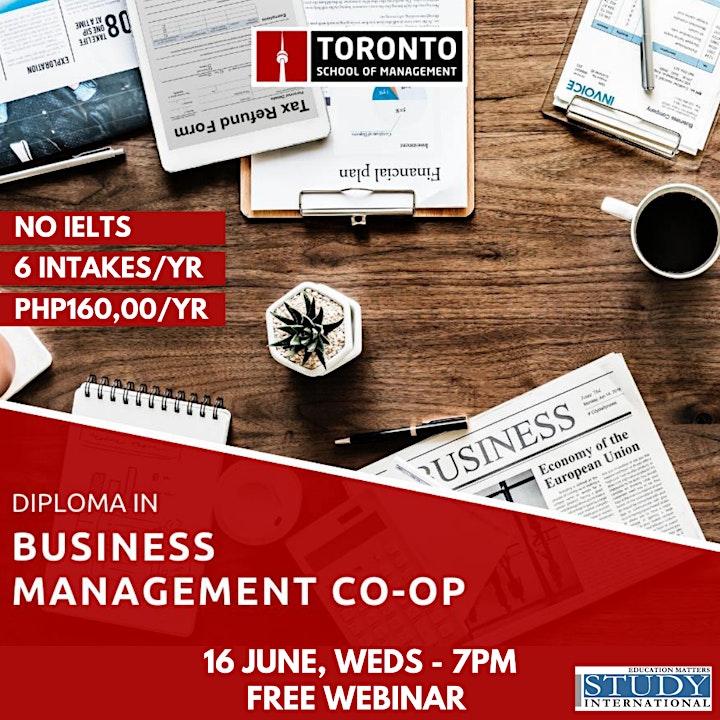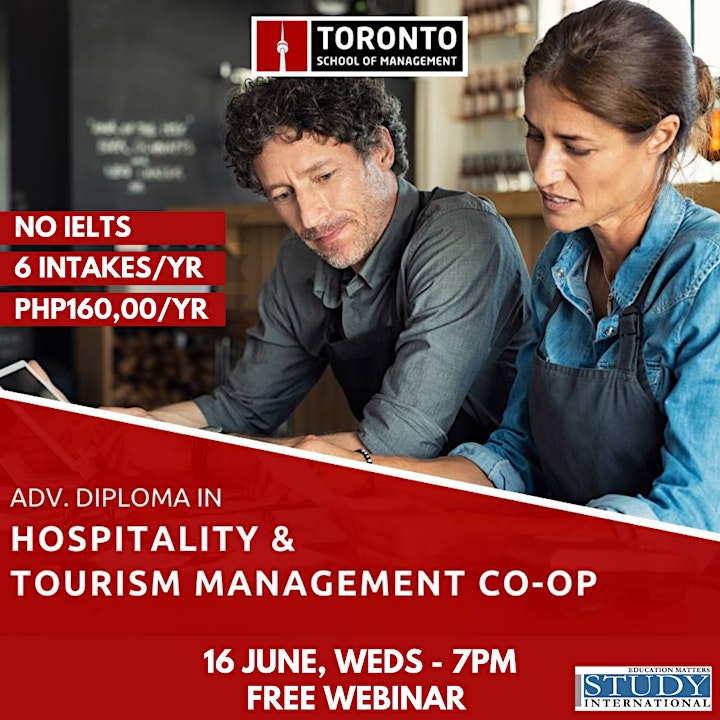 Organiser of Move to Toronto with Toronto School of Management!
STUDY INTERNATIONAL is your ONE-STOP-SHOP for studying abroad.  We provide education counselling and assistance for studies in MOST COUNTRIES (UK, Australia, New Zealand, USA, Canada, Switzerland, Italy, Germany, Spain, Ireland, Netherlands, Japan, China, South Korea, Malaysia, and Singapore).  With our knowledge and expertise, we help you make an INFORMED choice based on your dreams, ambition and budget.
Our FREE SERVICE includes advice and support for applications to all levels of overseas education (Boarding School, Summer School, Diplomas, Bachelor Degrees, Masters and PhDs).  We assist with accommodation and travel options, visa application, and all other matters related to studying abroad. 
PHONE: (+63) 920 951 9657  | EMAIL: info@studyinternational.com.ph | WEBSITE: http://www.studyinternational.com.ph
For updates on presentations and other events, you may also check out and follow us through Social Media:
FACEBOOK: www.facebook.com/studyinternational.ph
INSTAGRAM: https://www.instagram.com/studyinternationalph/
TWITTER: www.twitter.com/StudyIntlPH