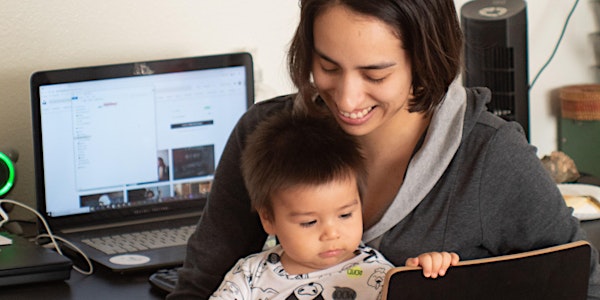 Motherhood Conversations: Career, Motherhood and a Pandemic
A safe space to interact, connect, hear from Jenny Fielding, on having three children, Covid-19 and running a business in Hong Kong
About this event
The ongoing Covid-19 pandemic is felt globally everyday and the last few years will be marked in history. In this session we will hear from mum, wife and Director of Joint Dynamics Jenny Fielding about how she has brought up her three children in Hong Kong amidst a pandemic and continued her business to ensure there is support out there for women pre and postnatally.
This session is for anyone wanting to join in the conversation about work and motherhood, wherever you are at. Are you looking to go back into the workplace post children and it has been a while? Do you want a career change but you are not sure where to start because life at home is busy allowing for limited time to even think? Perhaps you want to know how others juggle motherhood and their work, get some ideas, have a rant or find out what support their is available out there.
Speakers:
Jenny Fielding
Jenny is a Specialist Women's Health Physiotherapist and Director of the Women's Health Team at Joint Dynamics Evolve.. 
She specialises in the management of females across all life stages from menstrual irregularities and pelvic pain, through pre-post natal to peri and post menopause. She treats a variety of conditions including stress incontinence, prolapse, overactive bladder, faecal incontinence, sexual pain, vulval pain issues, pelvic pain, lumbar pain, breastfeeding related clogged ducts and is a specialist in diastasis and abdominal wall rehabilitation.
She has 3 children and has first hand experience of Pelvic Floor Dysfunction and challenging birth recovery and is passionate to improve access to help and support for women in the fourth trimester.
Her passion is to break down taboos around issues women accept which they don't need to. She has an extensive team who support women with recovery both physically and emotionally from a variety of sensitive issues. 
Format
- Welcome and introduction
- Story sharing from Jenny
- Questions from host
- Q&A and conversation with the audience
- Close
More info about the event series
Motherhood Conversations are a series of events hosted and organised by Rebecca Williamson, Founder of RMW Coaching, a pre and post natal life coaching service. Rebecca has been a certified coach since 2018 and pivoted her business to focus on pre and postnatal women when she experienced post natal anxiety with the birth of her son. It is her purpose to help women in their motherhood journey feel less alone and to raise awareness of the importance of perinatal mental wellbeing. For more information about her services please visit: https://www.rebeccawilliamsonlifecoach.com/ and for further support feel free to join her Facebook support group: https://www.facebook.com/groups/supportgroupprepostnatal
Each ticket sale is going to the Hong Kong charity J Life Foundation, the charity focuses on eradicating cross-generational poverty in Hong Kong through many community initiatives, find out more about them here: https://www.jlifefoundation.org/
Future/Past topics include:
Pre-term babies - Alix Farquhar, Tess Lyons and Robyn Cunningham - 16th March
Partner relationships and parenting - Angela Watkins - 23rd March
Fatherhood - Skott Taylor and Mac Ling - 6th April
Conscious parenting - Dionne Lashley and Jenn Rilley - 19th April
Sleep for baby and sleep for you - Gemma Fisk and Sandy Irby - 3rd May
Career and motherhood - Jenny Fielding - 12th May
Birth choices and hypnobirthing - Lindsay Parfitt - 18th May
Perinatal mood disorders - Kathryn Gale and Rebecca Bushell - 1st June
Childhood and adult trauma - Carla Henry and Michelle Harris - 7th June
Family repatriation - TBC
Early years feeding - TBC
Menopause - TBC
More dates and speakers will be announced soon, reach out to Rebecca if you want to know more: rebeccawilliamson.coach@gmail.com