Description
MEDITATION AT WORK
Are you in need of focus? Join us for a 30-minute reboot meditation.
Emma started meditating in 2012, when diagnosed with Type1 Diabetes as she got offered a three months meditation course via the NHS. She is now meditating daily and brings meditative techniques into her work. She started offering sessions at work and inviting people to join since 2016.
All levels welcome. You do not need to have any previous experience to join.
Just bring the intention to focus better!
----------------------------
Emma Zangs
Emma Zangs is a choreographer, performer and communication coach. She holds a master's degree in dance from TrinityLaban Conservatoire in London. Her movement expertise ranges from contemporary dance, yoga and ballet to improvisation techniques and somatic practices. She has co-founded several businesses in the past, including Metaspeech, Marquez&Zangs and Creative&Live. She spoke at international conferences such as 4YFN MWC Opening Ceremony, Tedx Goodenough College, Techweek NYC.
Emma works with growing and established businesses from GoCardless to Google, coach entrepreneurs in accelerators such as DreamAssembly and support refugees to settle in the UK.
Website | LinkedIn | Twitter | Instagram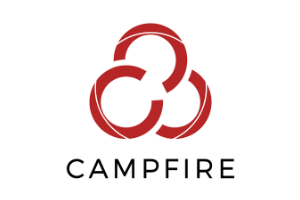 Campfire Collaborative Spaces
Campfire is a global network of industry-focused shared spaces, leading the evolution of how people work, live, learn and play - bringing them together to go further, faster. With 20 locations across 4 countries, Campfire is building the next generation network of collaborative space, fostering all aspects of modern life, across Co-working, Co-living, Co-learning and Co-retail.
Website | LinkedIn | Twitter | Instagram
----------------------------
This event is part of Campfire Shoreditch's Open House Wellness Week. To launch our 'Wellness, Works' series and to coincide with Mental Health Awareness Week, Campfire Shoreditch will be opening its doors for an 'Open House Wellness Week.'
We welcome our friends, neighbours and anyone interested in improving their workplace wellbeing to work from Campfire Shoreditch, while enjoying a free programme of wellness-focused events taking place every day; morning, afternoon and evening throughout the building.
Expect a week-long programme of workshops, food, drink, exhibitions and live music plus a whole lot of wellness!
----------------------------
Any questions, contact us at hello.shoreditch@campfire.work