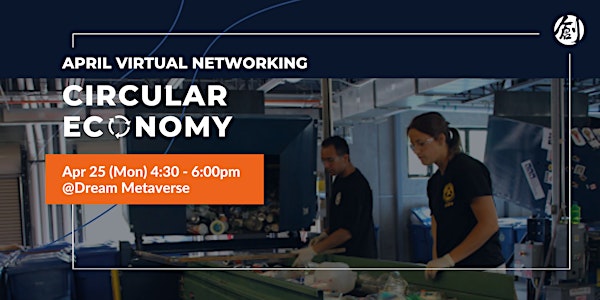 Monthly Virtual Networking: Circular Economy
Learn more about the latest projects of the circular economy in Hong Kong and build connections with pioneers in the sector.
About this event
In the month of Earth day, may we invite you to join us for a dynamic and engaging virtual networking in the theme of Circular Economy? After impact story presentations from social ventures, you will join discussion groups to brainstorm ideas on creating clusters of circular needs and consolidating collective efforts among different sectors.
Join us to broaden your network and create a greater impact!
Date: Apr 25, 2022 (Mon)
Time: 4:30 – 6:00pm
Venue: Dream Metaverse
Fee: HKD50 (Guest); FREE (DI Partner)