MONO x QWEHLI: THE ULTIMATE SEAFOOD EXPERIENCE BY CHEF RICARDO CHANETON
About this Event
A UNIQUE PARTNERSHIP: MONO x QWEHLI
Qwehli," the Fishmonger of the Chefs", the reference in SUSTAINABLE GASTRONOMY , associate for the 3rd edition of the "Tastes of the sea" dinner with Chef Ricardo Chaneton for a unique seafood experience at MONO, a new contemporary French restaurant!
In the heart of Central, Chef Ricardo and his team will welcome you on THURSDAY, 16 JANUARY, from 7 PM. The "COOKING THE WORLD" menu will highlight premium and sustainable seafood from the world.
HK$950 for the 8-Course seafood menu - including welcome drink, tea or coffee
HK$1350 for the 8-Course seafood menu + 4 glasses of wine - including welcome drink, tea or coffee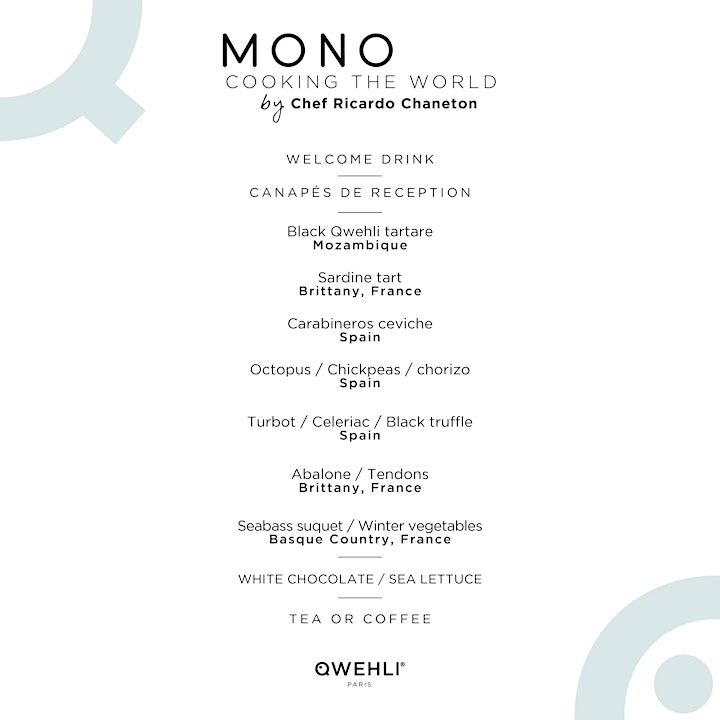 About Chef Ricardo Chaneton
At MONO, Chef Ricardo combines his modern French training from 3-Michelin-starred kitchens around the world with his personal nuances, introducing a single tasting menu centred around seasonal ingredients. Each course is a reflection of his curious nature, expertly executed with creative flair and by way of untrodden ground. Not only is MONO a culmination of his years of wisdom gained within fine dining, but a novelty playground where experiments of past, present, future and everything in-between come together.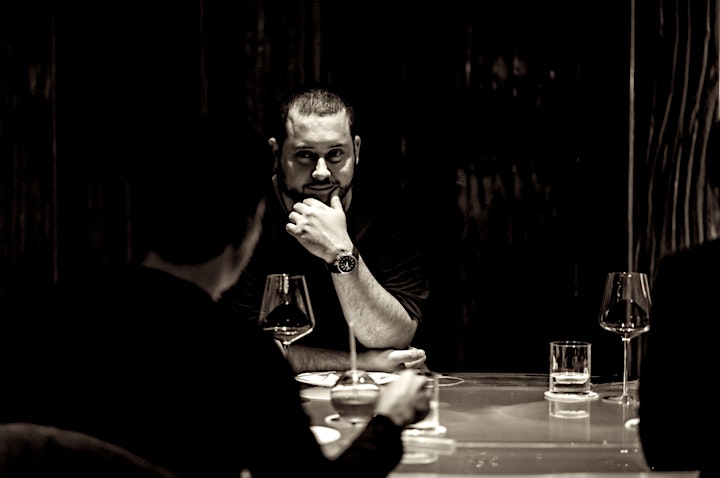 About MONO
Set within an intimate 30-seater space with a chef's counter, guests can enjoy their meal while watching Chef Ricardo and his talented kitchen team dishing out the plates. MONO discards the traditional a la carte menu format for a MONO (single) tasting menu for the best curated experience, and will serve a smaller tasting menu for weekday lunch. MONO takes on a highly essentialist approach, celebrating the beauty of seasonal ingredients in a modern setting.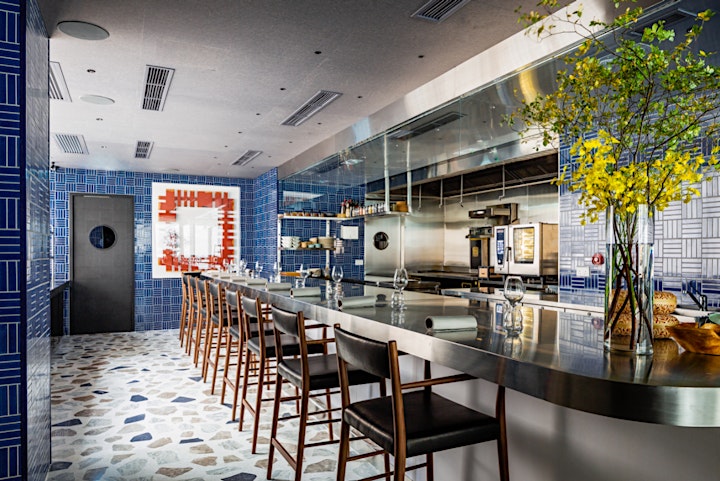 Exclusive Qwehli discount on seafood order
Want to try and cook sustainable seafood at home ? For any seafood order >500HKD placed before February 16th, we will offer to all the attendees of the dinner 25% discount on their first order!
Try it and adopt it!