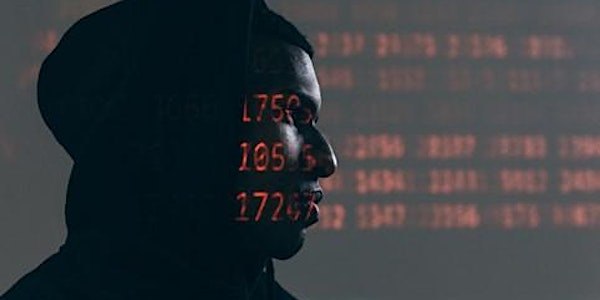 Mission Moonshot MasterClass April Taster
Making Space for Digital Transformation 24 April 2021, Saturday 11:00 - Noon (HKT) Webinar, Powered by OASA Workshop Leader: Mr. Fletcher
Refund Policy
Contact the organizer to request a refund.
About this event
Mission Moonshot MasterClass April Taster - Making Space for Digital Transformation
Overview
Recent MIT Research indicates that companies that have digitally transformed do achieve higher revenues and stronger profits than their peers. If this is true, why aren't more SMEs transforming themselves digitally? What are the barriers and are these barriers real? Are the costs real or illusionary? Is it know-how? Are people making things more complex? Underpinning the NewSpace economy for Hong Kong is actually how we could come to use, leverage, store, and process data, billions of bits beamed down from satellites. Data is the new oil and 5G has created many new highways in the sky. Being digital is no longer an option. It should now be a core part of any business, even SMEs.
In this workshop, Mr. Ng shall share his war stories and gives us a few secrets on how to learn, to accept, to adopt, and finally, to sustain your digital transformation. Successful digital transformation combines technology, leadership, and change management.
About the Workshop Leaders
Mr. Perry Lam, our Program Leader, has found an insight workshop leader for you, and has organised the next free taster with the Mission MoonShot Program on digital transformation.
Our speaker for this next taster is Mr. Fletcher Ng. Fletcher has been a digital transformer for over 25 years, working in Paris, Amsterdam, London, and Hong Kong. He's helped boards, MNCs, and SMEs to introduce and adopt agile innovation and digital transformation. His passion is helping organisations adapt through technology, mindset shifts, and powered with the right tools. He's also OASA's Vice Chairman, looking after our digital strategy.
The Mission MoonShot MasterClass Series
Come 2021, your company or department must, by now, have a few good moonshot ideas, and that these would be championed by some systems leaders who can bring a new order to things. Within 2021, you would have introduced a proof-of-concept to your boss. Inevitably that solution would have some level of digitalisation. It is not whether you would consider a digital business, but how much and by when. Without the right leader, adequately groomed, any change initiative will fall flat. This is the reality.
Mission MoonShot MasterClass is OASA's a homegrown leadership acceleration training program that combines the power of youthful creativity with sensible reality and proprietary innovation approaches. Young executives, working with university students, are challenged to define the barriers which have prevented their organisation from becoming digital. For more information, please visit our homepage at www.oasahk.org.