Description
Microbes are all around us, in fact there are more than 100 trillion microbes in your body! Some microbes are harmful, but some are really useful. Come and explore the wonderful world of microbiology with us!
This is a 2 day hands-on workshop.
On day 1 you will learn: (3 hours from 10:00 AM till 13:00 PM)
1) About bacteria and fungus
2) How to make Agar plates for growing microorganisms from kitchen ingredients.
3) How to grow microorganisms
4) Test different objects for the microbes growing on them.
5) How to obtain single bacteria colonies
6) Aseptic techniques to prevent contamination
7) How to make yogurt
8) Do Bio-Art using bacteria
On Day 2 you will: (3 hours from 10:00 AM till 13:00 PM)
1) Observe the bacteria and fungus that you have grown and to take photos of them
2) Learn basic bacteria and fungi identification
3) Learn how to count bacteria cells
4) Eat your yoghurt
Organiser of Microbiology Workshop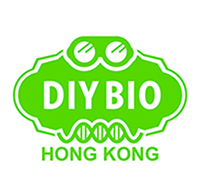 We are a group of DIY Biologists who wants to promote Biology in Hong Kong. Our aims are to build a community laboratory where anyone can come and learn about Biology and work on their experiments. We also want to breach the gap between the world of formal research and the community through workshops and public talks. Bug hunt Hong Kong is our citizen science project this year.
Our website: https://www.DIYBIOHK.org
Meetup group: http://www.meetup.com/DIYBIOHK/ (Join our regular meeting on every Thursday evening!)
Bug Hunt Hong Kong facebook page: https://www.facebook.com/BugHuntHK/