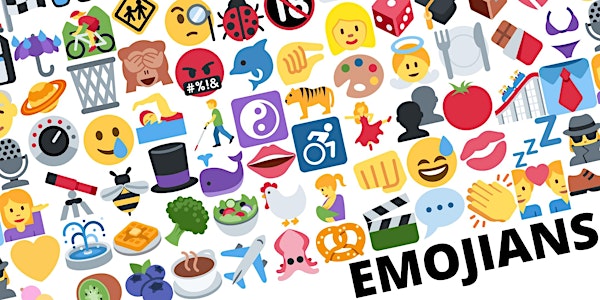 MFA Graduation Show 2022 Performance : EMOJIANS
Location
Run Run Shaw Creative Media Centre
18 Tat Hong Avenue
Kowloon Tong, KOW
Hong Kong
MFA Graduation Show 2022 features the performance "Emojians" by LUK Long-man
About this event
Performance 表演: "Emojians"
Date 日期: 11/5/2022
Time 時間: 20:00 - 21:00
Venue 地點: Multimedia Theatre(M1060), L1 多媒體劇院
Free Admission 免費入場
Emojians is an immersive experimental performance that explores the possibility of Emoji, an emerging internet language, as performance notations. Interconnected through a modified Discord server, performers from different backgrounds act as both interpreters and creators of Emoji-based prompts. Audio feedback generated by the smartphone network reflects the physicality of the performance as a result of the virtual interaction.
Director 導演: LUK Long-man
Performers 表演者: Tina YEUNG, LI Chak-yin, CHEUNG Kwan-him, CHU Tsz-yeung, Jaa, DENG Yuan-yuan, LUK Long-man, MAK Yung-ka, YANG Hao, Cyrus LEUNG
All persons attending Opening Ceremony and Performance, except those exempted, are required to comply with the requirements under the Prevention and Control of Disease Ordinance (Cap.599) including: scan the "LeaveHomeSafe" QR code and provide valid Vaccine Pass before being allowed to enter the venue. Please arrive earlier to avoid delaying your participation as longer time is required for such registration.
所有出席開幕典禮和表演的人士,除獲豁免者外,均須遵守《預防及控制疾病條例》(第599章)的規定,包括:掃描 「安心出行」二維碼,並提供有效的「疫苗通行證」,方可進入會場。由於登記時間較長,請提前到場,以免耽誤您的進場。