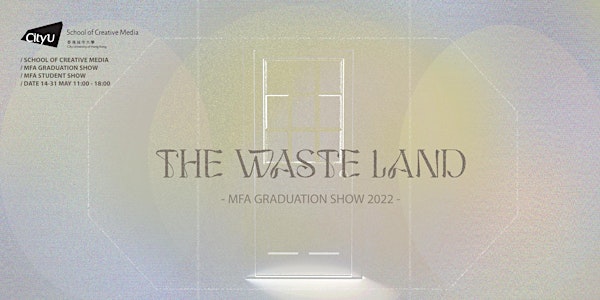 MFA Graduation and Student Show 2022: Film Preview Program 3
Preview of 2022 MFA graduates & students' animation, feature & experimental film with Post-screening Discussion with Directors
When and where
Location
Run Run Shaw Creative Media Centre 18 Tat Hong Avenue Kowloon Tong, KOW Hong Kong
About this event
Venue: Future Cinema Studio (M6094), L6, Run Run Shaw Creative Media Centre
場地: 邵逸夫創意媒體中心6樓未來電影工作室(M6094)
Screening sequence 放映次序 :
FEATURE FILM 劇情片
(1) The Moonlight is Shining Tonight
Green MOK Yuk Kuen 莫育權
2022 | 30'
寂寞少年約炮約到酒店中,見面後發現彼此心事重重。肉體激情不下去,唯有轉戰心靈交流。 A lonely teenager hooks up with someone at the hotel, where they soon realise how their minds are both preoccupied during their encounter. Their bodily passion could hardly continue, and they have no other way but to tap into each other's heart and soul.
(2) Behind the Screen
CHEN Tong & GAO Muyi 陳統、高沐藝
2022 | 40'
The micro film uses multi-line narration as the narrative technique, telling the story of three different people,(An female online streamer who is blackmailed by her ex-boyfriend and has to do unethical things to raise money, A scammer who uses photos of the female online streamer on social media, A man who relies too much on dating apps). Each story is told from the point of view of a different character. These stories seem to be independent, but they are closely connected to each other and eventually come together to form the climax of the film. The whole movie is like dominoes. A man commits a crime driven by his desire for money, but his crime sets off a chain of events that indirectly kills him.
(3) See You Perhaps
Yuan Yuan DENG 鄧緣圓
2022 | 17'
If I have no choice but to return back to mainland China during the pandemic, will we meet again?
(4) News from Home
LO Wan Ki 盧韻淇
2022 | 10'
(5) Sphinx's Riddles
LUO Meixin 羅美欣
2022 | 10'
我們都在解讀斯芬克斯之謎。
ANIMATION 動畫
(6) A Summer Night
WANG Xiaobu & WANG Ningxin 汪小卜、王子豪
2022 | 1'
This is the story of a girl and her puppy. One summer evening, the girl Niu Niu is scared because her parents are arguing. So, she runs away from home with her dog. But Niu Niu has nowhere else to go, so she comes to the park. In the park the dog goes into the hole under the slide, so Niu Niu follows him in, and they thus enter a fantasy world.
(7) Floating City
Chit NG
2022 | 4'
Floating City is a 3D animation inspired by the tense and busy life of Hong Kong. The story starts when the protagonist dies, whose ghost later flows around the floating city and peeps into the 'normal' lives of Hong Kong people. The whole animation deliberately extracts the emotions of the people surrounding the protagonist to accentuate his marginalized situation, which is the norm for most people in the floating city. This animation criticizes impersonality and the exploitation of labourers in this capitalist society.
*********************************************************************************************************
There will be a 30-minute Post-Screening Discussion conducted in Cantonese, English and/or Putonghua.
放映完畢後將有一節30分鐘的討論會,會以廣東話、英語及/或普通話進行。
All persons attending Film Preview, except those exempted, are required to comply with the requirements under the Prevention and Control of Disease Ordinance (Cap.599) including: scan the "LeaveHomeSafe" QR code and provide valid Vaccine Pass before being allowed to enter the venue. Please arrive earlier to avoid delaying your participation as longer time is required for such registration.
所有出席電影試映的人士,除獲豁免者外,均須遵守《預防及控制疾病條例》(第599章)的規定,包括:掃描 「安心出行」二維碼,並提供有效的「疫苗通行證」,方可進入會場。由於登記時間較長,請提前到場,以免耽誤您的進場。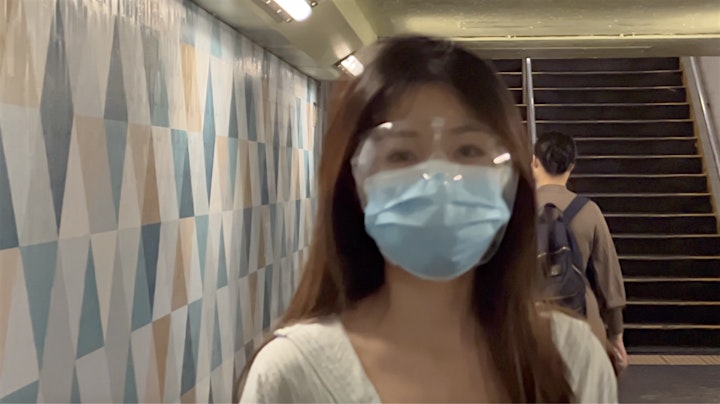 Sphinx's Riddles by Luo Meixin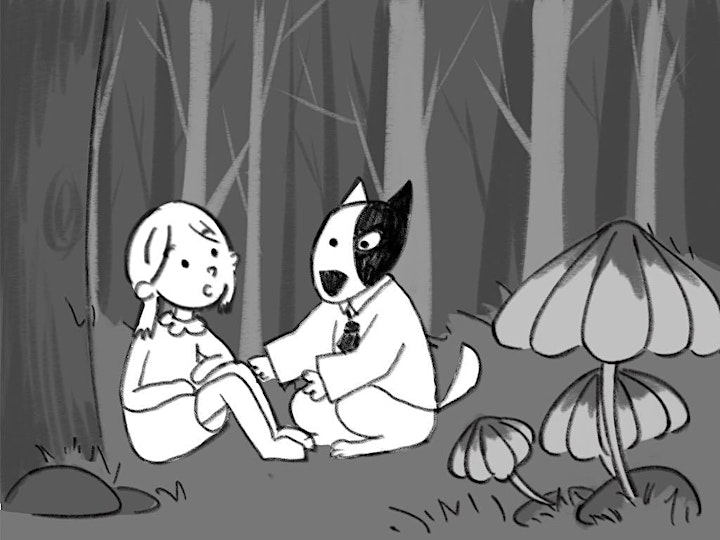 A Summer Night by Wang Xiaobu & Wang Ningxin