Event Information
Location
FoodCraft
Room A, 16/F, Yiuga Factory Building, No.62 Victoria Road
Kennedy Town
Hong Kong
Hong Kong
Saleria has been a hit recently with the sauces and cooking creations that keep coming at food lovers! How often you find the Mexican vibe?
About this event
*Class Cancellation Policy applies, please refer to the bottom of page
Mole (pronounced mo-LAY) comes from the Nahuatl word for sauce – mōlli – and is the generic name for several variations of rich sauces that come in colors like yellow, red, black and even green.
In this workshop, you will learn how to prepare three of the most popular Mexican Moles from scratch, understand the use of dry chillis, seeds, and the balance of sweet and savory ingredients.
WHAT WILL YOU LEARN?
- Mole Verde
- Black Mole
- Peanut Mole
WHAT WILL YOU TAKE HOME?
- Recipes
- Food made in class
WHAT TO BRING?
- 1x Apron
- 1x Pen
- Tupperware container to take back your food
DETAILS
Length of Class: 3 hours
Venue: Room A, 16/F, Yiuga Factory Building, 62 Victoria Road, Kennedy Town
JOIN WITH YOUR HELPER?
With just +100HKD, you can bring along your domestic helper on a work visa. Please inform us once you confirmed your booking, arrangements can be made accordingly (to observe only)
CLASS CANCELLATION POLICY
We will confirm your seat(s) once all fees are received. Deadline for any cancellation or changes(eg. rescheduling) is 7 days prior to the scheduled date of the event. All fees will become non-refundable after the deadline. Cancellation requests should be made in writing at least 7 days prior to the class for any refund to be processed.
*The policy applies to sign-ups within the 7-day period before the scheduled event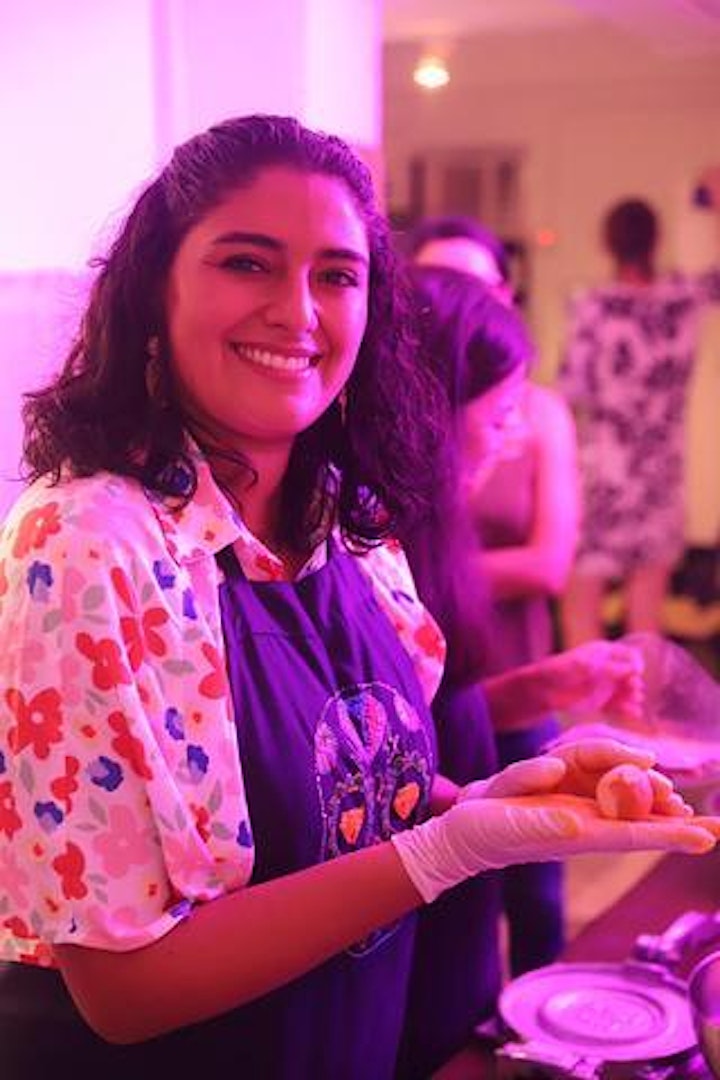 ABOUT ALMA
Alma's passion for good food practices can be traced back to sharing time in the kitchen with her grandmother, where she spent significant time learning about cooking techniques and ingredients. Together with Andres, as the founders of Salseria, they are dedicated to bringing all the flavours of Mexico to Hong Kong.
Website: www.asparkofmadness.co
IG: @salseria.hk
FB: @Salseria.HK
Date and time
Location
FoodCraft
Room A, 16/F, Yiuga Factory Building, No.62 Victoria Road
Kennedy Town
Hong Kong
Hong Kong