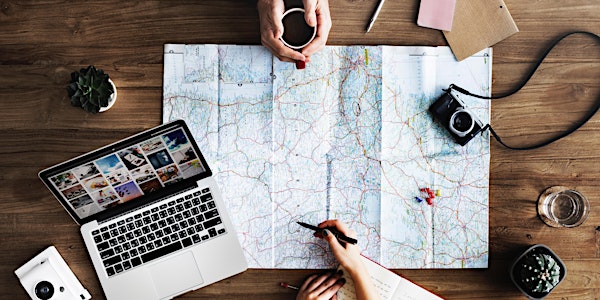 Mettā Masterclass: The New Landscape of Creating Engaging Travel Content
When and where
Location
Mettā 21/F California Tower, Lan Kwai Fong 30-32 D'Aguilar Street Central, Hong Kong Island Hong Kong
Description
Join us for an inspiring breakfast session with three of Asia's most impactful travel influencers to discuss the new landscape of creating fresh, engaging content in travel media.
Vivienne Tang, founder of Destination Deluxe and Liz Weselby, editorial director at Luxe City Guides, along with Andrea Oschetti, founder of Blueflower Inspired Travels, will lead a conversation about identifying, curating, and refining your content in the travel space, where it seems everyone has an opinion!
Designed for entrepreneurs, influencers, and those interested in travel or new media, discussion will include:
- As a travel entrepreneur, how do you effectively tell your brand's story and establish a trustworthy voice?
- The challenges of curating your content in a space where we are exposed to subpar content daily
- Overview of innovation/recent changes in travel media
- As a consumer, how do we differentiate between something substantial, and something just flashy?
- How do you find out about new, unique, or lesser-known offerings in the travel space? (Press releases, individual research, etc.)
About Vivienne Tang:
Vivienne Tang is the founder of travel and wellness online magazine Destination Deluxe. Having spent 18 years in lifestyle publishing, she was previously Editor of #legend and Editor-in-Chief of AsiaSpa, held positions at Prestige Hong Kong and South China Morning Post and ran her own holistic online magazine, The Source Asia.
About Liz Weselby:
Longtime Asia resident, Liz moved to Bangkok in 2003 where she launched a weekend supplement to the Bangkok Post and set up her own publishing company, while contributing to LUXE City Guides and Mr & Mrs Smith. After 7 years in the Big Mango, Liz jumped to Singapore and as Editorial Director at Ink led the creation of print and digital titles for regional airlines and hotels. Liz is now in Hong Kong heading up content at LUXE City Guides.

About Andrea Oschetti:
Andrea is the Founder and CEO of Blueflower, an innovative and inspirational travel company based in Hong Kong. Through its unique approach, Blueflower redefines travel by offering meticulously planned, unique and groundbreaking travel experiences that connect clients to the passions they truly love.

The event will be a round-table breakfast to facilitate an engaging discussion among attendees. Tickets include coffee and breakfast. Mettā members, please see the event digest for ticket discount code.