They say that the metaverse is the next evolution of the internet. But what is metaverse really?
About this event
Join our webinar and learn everything you need to know about the Metaverse.
Topics will include:
What is Metaverse?
How to access the metaverse?
Examples of Metaverse projects (Somnium, Decentraland, Sandbox,etc)
Metaverse Case Studies
Future of Metaverse(s)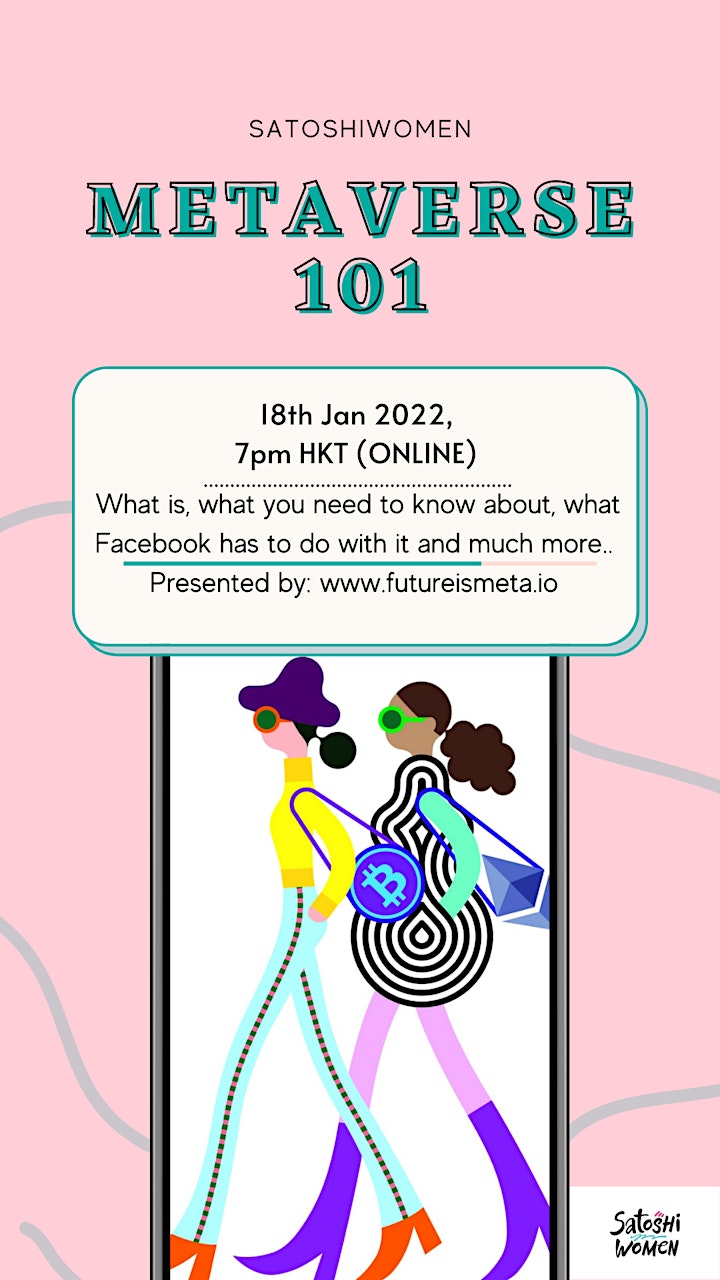 Organiser of Metaverse 101
SatoshiWomen supports women in getting the same access as men to knowledge, opportunity and resources in order to fully participate in the cryptocurrency sector.
We provide education, access and inspiration so that women from all backgrounds can use cryptocurrencies, blockchains and digital assets to improve their lives and experiences. We empower them to innovate, to find financial freedom, to create wealth and to shape professional fulfilment.
We help all of Asia's women to become crypto-literate.