Come and experience the world of Metalog training games and explore how you can use them in your learning interventions.
About this Event
METALOG® training tools are multifaceted interaction activities and learning projects for indoor and outdoor use. Their simplicity and powerful effect are both engaging and fun. They involve all of the learner's senses, allowing the user to truly experience learning topics such as communication, leadership, team dynamics and roles, to name but a few.
Hands-on experience of a wide range of METALOG ® training tools during the workshop will enable you to fully grasp their value in the learning situation.
Target group: trainers, consultants, educators and teachers, HR developers, inquisitive people interested in activity-based and experiential learning and how it can be used with groups.
Why is the METALOG® workshop different?
• First-hand experience of METALOG® training tools – explore as a group how to apply the tools in your training seminars and workshops.
• Development of a robust methodology to integrate activity-based learning into your seminars and trainings.
• Development of a pool of learning metaphors with which to conduct targeted learning projects.
• An opportunity to practice running a METALOG® activity and receive feedback
Benefits of the METALOG® Method:
• Your workshops and training sessions will have higher energy and more impact.
• Your work as a trainer will become easier because you will have methods at your command that enable the delegates to evaluate and appraise what they have learned themselves.
• Your work as trainer will have a longer-lasting effect because the methods you will have at your disposal allow your participants to transfer what they have learned to their daily lives.
• Your workshops will now involve using the power of debrief to bring out concepts and key learning.
Workshop topics:
• The learning project as a metaphor
• Outcome-based staging
• Experiencing 13-15 different METALOG ® activities
• Framing interventions / setting of the stage
• Evaluation of activities
• The 3-Phase Transition Model
• Effective activity debrief
• And much more…
Applying it to your work:
During the workshop, we will show you how to apply the METALOG® training tools to a wide range of topics, including: team development, building trust, leadership communication, project management, communication interfaces, communication strategies in various contexts, feedback, self-organization, systemic coaching, distribution of work, quality of work, interdependency between individual tasks in the team.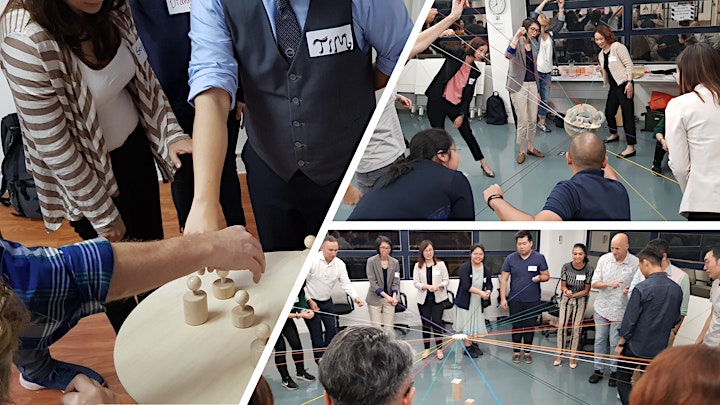 Lunch will not be provided during the course of this workshop.