Mentoring Intensives: Value Proposition Design

Monday, June 24, 2019 from 4:00 PM to 6:00 PM (HKT)
Event Details
Mentoring Intensives: Value Proposition Design 
Competition eating into your business?

 

Don't know how to launch an idea?

 

Frustrated by lack of progress?

 

Find it hard to get advice?

 

Is your idea fundable?

 
All Entrepreneurs face the same questions time and time again. Their goals are the same –to successfully test, launch and grow their ideas, and build a successful business!

 
It doesn't matter what kind of entrepreneur you are: Startup, Freelancer, SME, consultant or working in Corporate Innovation, you must understand that Businesses building or 'commercializing innovation', isn't new! It is a skill. It can be learned, sharpened and improved, like getting fit or training for a marathon; if you follow a plan, train regularly and monitor your progress, you will get results. Just as gyms use trainers, we use mentors!  
Mentoring Intensives (MIs) are designed to powerfully ignite results using 'structured mentoring' by experienced, vetted mentors. It uses the Lean Startup process, focusing on topics like Business Model Canvas, Value Proposition Design canvas and Customer Development. 
The format is a 2hr, dynamic, group-mentoring session, like Crossfit-for-mentoring!   You will get clarity on where you are and where you need to get to, while addressing your current challenges and the ones you don't know about yet. The programs were created by Deepak Madnani, founder of Paperclip Entrepreneur Campus and tested with over 2,000 founders who he's worked with! 
We announced the launch of the Mentoring Intensives (MI) hereand the Intro session to the MI was here and the only update we have made is that the name has been modified to Mentoring Intensives, as its designed for all type of Entrepreneurs, not just Startups. Check out photos of our previous sessions on our Instagram Highlight  
Topic: Value Proposition Design Workshop 
The Value Proposition Design canvas helps to address one of the most common reasons that startups are failing, which is solving a problem that customers don't care about. The Value Proposition Canvas helps to solve this challenge. Whether your value proposition is a technological invention, a functional improvement or a new kind of service, the canvas will help you make it innovative and compelling for your customers. 
In this intensive 2 hour 'organised mentoring' session, you will learn how to build products and services that customers want. We will explain how you can map and understand your customer segments through the customer profile. We will provide insightful examples of customer profiles and value propositions that will show you what great products and services are made of. You will learn how to design and test value propositions until they fit your customers and are embedded in business models that work. You will become familiar with the rules, common mistakes and best practices before designing, and prototype your own value proposition. 
These sessions are designed to be attended as often as you need them. 

Don't miss this opportunity. These sessions are ran 1-2 times, with limited capacity (15 people max).
---
About the MI Program: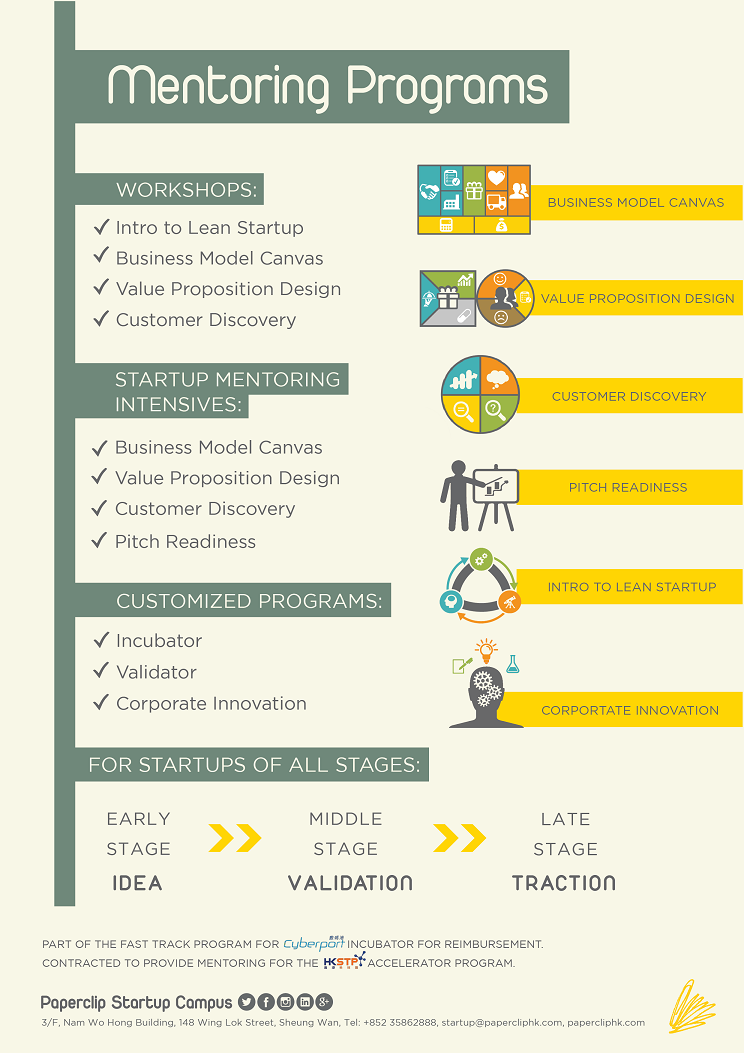 ---
About the mentors: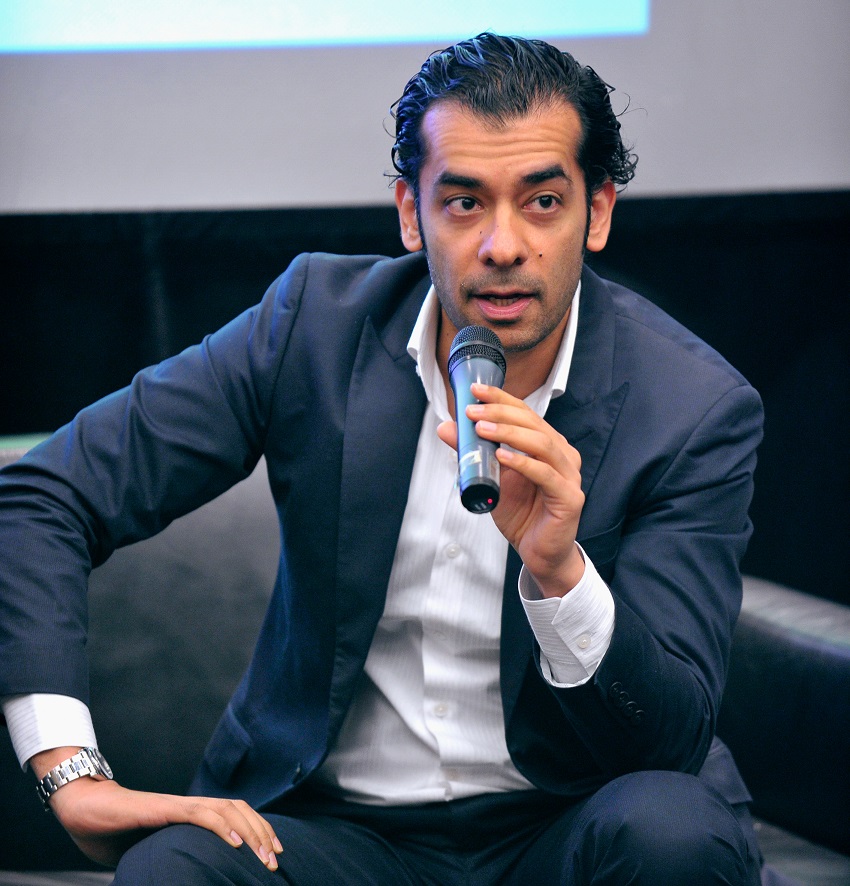 Deepak Madnani, Founder, CEO & Chief Mentor at Paperclip Entrepreneur Campus
Relentless Entrepreneur, Deepak Madnani is fascinated by innovation and passionate about improving the quality of entrepreneurs. 
He is a "Failure Survivor" who deeply understands Founders' challenges and has built several successful businesses after facing massive difficulties. He has gained the respect of the founders he works with as He 'walks the talk!'. 
Paperclip is his answer to 'democratizing Entrepreneurship' by building a platform that will allow anyone in the world to access the best tools, advice and funding if needed, to build a world-class business. The mission behind Paperclip is to help founders build quality Startups faster. He uses Lean Startup methodology that has been proved to help commercialse innovation and as a result has developed the Validator and Startup Mentoring Intensives. He Actively Angel invests and advises on corporate innovation. 
When & Where

Paperclip Entrepreneur Campus
3/F, Nam Wo Hong Building
148 Wing Lok Street,
Sheung Wan, Hong Kong
Hong Kong SAR China

Monday, June 24, 2019 from 4:00 PM to 6:00 PM (HKT)
Add to my calendar
Organizer
Paperclip is Hong Kong's first dedicated startup campus which uniquely combines a Startup Academy with Cowork Space. Paperclip's mission is to raise Hong Kong's startup standards. The academy focuses on the lean startup methodologies and business model canvas tools. The beautifully designed, 5000 square feet space is located in Sheung Wan, the 'new Central' for startups, and is equipped with office, cowork, meeting, classroom and event space.