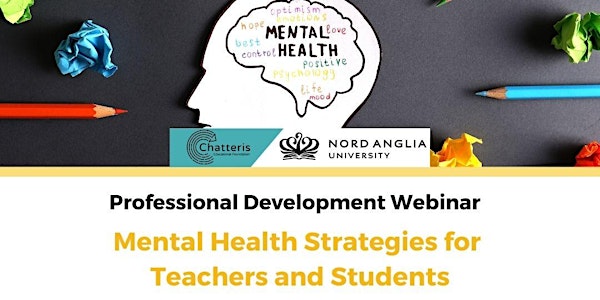 Mental Health Strategies for Teachers and Students
Mental Health Strategies for Teachers and Students - A professional development webinar for all educators
About this event
About the speakers: Nicole Lee has joined Mind HK for almost a year and is currently the Coolminds Project Manager, and is pursuing a Master's in Social Work (part-time). Prior to joining Mind, she spent 3 years upon graduation from HKU at a local NGO and managed multi-year service projects and corporate collaborations focusing on mental health and Special Educational Needs (SEN) of vulnerable children and youth.
Pinky Tso holds a PhD of Physical Education from the Hong Kong Baptist University (HKBU), a Master of Psychological Medicine from the University of Hong Kong (HKU), and a Master of Science (Sports Science and Physical Education) from the Chinese University of Hong Kong (CUHK). She is now a part-time lecturer at HKBU and CUHK, a certified Mental Health First Aid course instructor, and also serves as a part-time Content Advisor for Coolminds at Mind HK.
About the webinar: Coolminds is a joint initiative by Mind HK and KELY Support Group. We are funded by Operation Santa Claus and Morgan Stanley. This webinar aims to equip educators with the knowledge and skills of supporting young people's return to in-person learning after the 5th wave of COVID-19 in Hong Kong. We will be sharing the mental health impact of COVID-19, how distress impacts learning, tips to support students to readapt in-person learning at schools, and how to take care of yourself as educators.
About the organiser of this event: Chatteris Education Foundation and Nord Anglia University have started a collaboration since 2020. We are collaborating on a professional learning initiative that is purposeful, relevant, engaging and meaningful to teachers in the local and international sectors. Our aim is to engage teachers in both sectors to encourage a dialogic, collaborative and professional partnership in which teachers can take a deep dive into their teaching and learning practices by learning from and working in partnership with each other. We join hands together to give support to teachers and all educators, especially during this challenging time.
Go to the Chatteris website for the full list of professional development webinars.