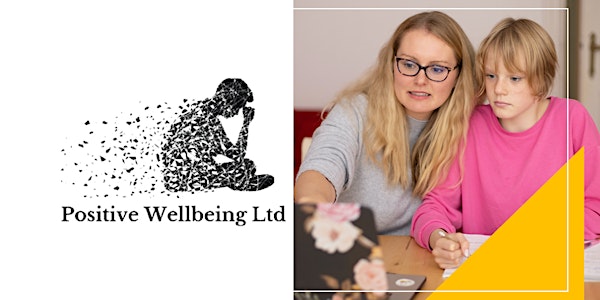 Mental Health Awareness for Parents of Primary School students (online)
Offers practical and effective advice for parents to support their child's development and wellbeing (online)
About this event
During a child's earliest years, the brain undergoes its most dramatic development, setting the stage for not only physical, but also social and psychological development. So what a child experiences during this time may affect their way of thinking, the way they respond to stress, and their ability to form trusting and healthy relationships.
The course will teach you. The Mental Health continuum, understanding the whole child, the stages of development, difficulties that may arise, practical parental advice to support your child's development and wellbeing, and answering further questions or concerns you may have as a parent.
Children's mental health is everyone's business, and there is no better time than now to learn effective and practical ways to promote their wellbeing, as promoting positive wellbeing of children and young people is fundamental to helping them develop into balanced individuals.
Duration: 1-hour
Price: $250
For further information, please feel free to email us training@positivewellbeinghk.com!
Or visit our website: https://positivewellbeinghk.com/
Follow us on Instagram @positivewellbeinghk!
Like us on Facebook: facebook.com/PostiveWellbeingTraining!