Description
We've all seen the responsible drinking logos and messaging on various alcohol related ads and marketing. We know we shouldn't go on an alcoholic drink's website if we're under 18, we shouldn't drink if we're pregnant, or driving. We know we're not supposed to exceed... err... how many units was it again??

But are we as a society doing enough to acknowledge the link between poor mental health and alcohol consumption? Are people getting home from a sh** day at work to crack open the vino? Could that lead to associative behaviour between negative moments in our life and alcohol as a means to relief?
Join Campfire & YesMore Agency for a couple of presentations, a panel debate with like-minded peers from the drinks industry as we aim to explore an area of responsible drinking that seems somewhat unexplored.
6pm: Complimentary welcome drink from Aperol Spritz, STRYYK's Not Gin & Tonic or Lucky Saint's 0.5% ABV beer - 1 complimentary drink per registered (free) ticket.


7pm: Intro from YesMore Agency, alcohol marketing specialists & Campfire members

7.15pm: The creators of @World_Record_Egg on Instagram share what they learned about becoming the most viral thing in the internet's history - and how each of us can help improve mental health.

7.30pm: Paul Stollery of Hype Collective presents preliminary findings from YesMore Agency & Hype Collective's research into youth attitudes towards mental health and their relationship with alcohol.

7.45pm: Introducing Fruit Loops - a comical podcast about mental health for young hard-working Londoners, by Emma Hancock

8pm: Amy Powell of PromoVeritas, promo marketing compliance consultancy, shares key details about the mental health side of alcohol marketing regulations from the ASA CAP Code and Portman Group.

8.15pm: Open conversation and panel debate with like-minded industry peers (both on the panel and in the audience) to explore if we, as brands and marketers within the drinks industry, can lead a better way of marketing that considers our audience's mental health. Can we be more mindful with our marketing of alcohol? How can we go further than not marketing to under 18s, pregnant women and discouraging drink driving? Is it okay to joke about alcohol or not? Could ad targeting help restrict certain content from vulnerable audience? How can we tailor our marketing messages to be more mindful of those more susceptible to drink for the wrong reasons.

Confirmed panelists include:
- Tom Harvey, Alcohol Marketing Specialist at YesMore Agency
- Alissa Khan-Wheelan, co-owner of @World_Record_Egg
- Paul Stollery, Co-Founder of Hype Collective
- Alex Carlton, CEO & Founder of STRYYK zero proof spirit & Funkin Cocktails
- Luke Boase, CEO & Founder of Lucky Saint 0.5% beer
- Shane McCarthy, CEO & Founder of Ireland Craft Beverages & a new mental health charity launching soon
- Amy Powell, Client Relationship Manager at PromoVeritas - Promotional Marketing Compliance Consultancy

8.45pm: Review and recap on what we can take away from this - Tom Harvey, YesMore Agency

9pm: Everyone welcome to join for a soft/alcoholic drink at the pub
----------------------------
Please note any topics discussed during the event are opinions of the individual and do not represent the views of their respective brand, company or clients they represent. Our drinks sponsors have provided a complimentary drink to those of legal drinking age with a registered (free) ticket and ask anyone enjoying their drinks to do so both responsibly and sensibly.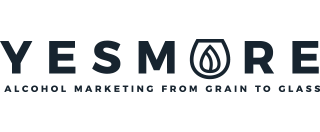 YesMore
YesMore Agency is an alcohol marketing specialist set up with the overarching mission to reduce alcohol abuse by re-focussing the industry on mental health and its link with alcohol. YesMore encourages the entire team to reduce workplace stress by working entirely flexibly and remotely from where and when they are most productive for their clients - coming together at their base in Campfire Shoreditch and Brooklyn New York as and when they need to. YesMore counts forward-thinking brands such as Aperol Spritz, Balblair Whisky, Carluccio's, Be At One, Grey Goose and Portman Group amongst their client base.
Website | LinkedIn | Twitter | Instagram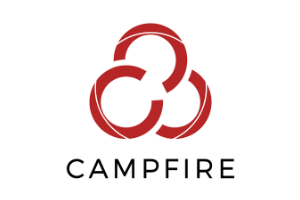 Campfire Collaborative Spaces
Campfire is a global network of industry-focused shared spaces, leading the evolution of how people work, live, learn and play - bringing them together to go further, faster. With 20 locations across 4 countries, Campfire is building the next generation network of collaborative space, fostering all aspects of modern life, across Co-working, Co-living, Co-learning and Co-retail.
Website | LinkedIn | Twitter | Instagram
----------------------------
This event is part of Campfire Shoreditch's Open House Wellness Week. To launch our 'Wellness, Works' series and to coincide with Mental Health Awareness Week, Campfire Shoreditch will be opening its doors for an 'Open House Wellness Week.'
We welcome our friends, neighbours and anyone interested in improving their workplace wellbeing to work from Campfire Shoreditch, while enjoying a free programme of wellness-focused events taking place every day; morning, afternoon and evening throughout the building.
Expect a week-long programme of workshops, food, drink, exhibitions and live music plus a whole lot of wellness!
----------------------------
Any questions, contact us at hello.shoreditch@campfire.work