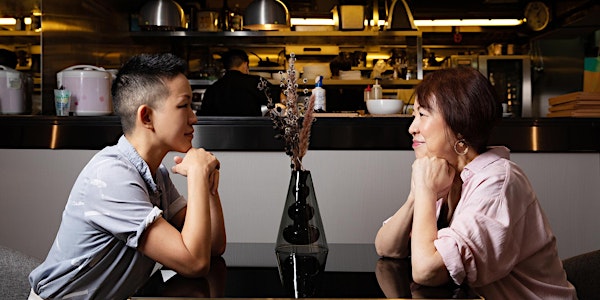 Meet The Tastemakers: May Chow and Juliana Foo
Little Shanghai: A Mother/Daughter Four-Hands Featuring May Chow (Happy Paradise & Little Bao) and Juliana Foo
When and where
Location
Tatler Dining Kitchen Tatler Dining Kitchen at Haus, 1/F, Shop 38 & 40, 48 Queen's Road Central, Central, Hong Kong Hong Kong, HKI Hong Kong
About this event
To celebrate the launch of the Asia's Most Influential: Tastemakers list in Hong Kong, Tatler Dining presents a series of pop-up events at Tatler Dining Kitchen, each showcasing the philosophy and work of various Tastemakers.
May Chow and her mom Juliana Foo (known fondly as May Ma) will cook up a storm together for the public for the first time ever, creating an intimate dinner menu consisting of delectable Shanghainese dishes, influenced by traditions from their ancestral home in Ningbo and the Chow's family's own twists.
Half of the dishes will be classical home banquet-style Shanghainese/Ningbo dishes created by May Ma, and the other half Happy Paradise-style dishes with a creative wine pairing by Ambrose Chiang of Project Ambrose. Expect to experience tradition and evolution of the cuisine at the same time in this unique dinner bringing together two generations.
IMPORTANT NOTES
1. The menu is served sharing style; reservations are for a minimum of two and a maximum of four per table.
2. Please arrive promptly for your reservation to enjoy the entirety of the meal and to be courteous to those arriving for bookings after yours.
3. Due to the nature of the menu, we are unable to accommodate food allergies or make ingredient substitutions.
MENU
All dishes are served family style to share and may be subject to change.
HK$980 PER PERSON | OPTIONAL WINE PAIRING ADDITIONAL HK$480 PER PERSON
點心 DIMSUM
家鄉春卷
豬肉絲,黃芽白
MAY MA'S SPRING ROLL | pork, Napa cabbage
燒餅
蟹黃,豬肉
HOT POCKET | crab roe, minced pork, ginger
CAZÉ-THIBAUT | 'NATURELLEMENT'' EXTRA BRUT 2017
(PINOT MEUNIER)
冷盤 COLD APPETISERS
四喜烤夫
烤夫,金針,雲耳,冬茹,黃芽白
FOUR HAPPINESS WHEAT GLUTEN | wheat gluten, lily buds, cloud ear fungus, shiitake, cabbage
蘿蔔絲海蜇皮
白蘿蔔,海蜇皮
TURNIP & JELLYFISH SALAD | turnip, jellyfish
酒糟生帶子
北海道帶子,酒糟 ,青花椒
DRUNKEN SCALLOPS | Hokkaido scallops, rice wine, Sichuan green peppercorn
鮮魷魚條萵筍沙律
椰青水果凍,鮮白合,芝麻油
LETTUCE STEM SALAD | blanched squid "noodles," lily bulbs, young coconut water gels
WEINGUT J.B. BECKER | WALLUFER WALKENBERG AUSLESE TROCKEN 2015
(RIESLING)
熱葷菜
MAINS
目魚大烤
日本鹿兒島五花腩,墨魚
RED ROASTED PORK BELLY & OCTOPUS | Sagabuta pork belly, octopus
JEAN FOILLARD | MORGON CÔTE DU PY 2013
May Ma 上海炸豬扒
西班牙黑毛豬
MAY MA'S SHANGHAINESE FRIED PORK CHOP | Blasquez Farms Iberico pork chop
菜飯
SHANGHAI BOK CHOY RICE
FATTORIA DI BACCHERETO | TERRE A MANO SASSOCARLO 2013
(TREBBIANO + MALVASIA)
湯
SOUP
老鴨湯
扁尖笋,老鴨,金華火腿,扇骨
OLD DUCK SOUP | bamboo shoot, duck, Jinhua ham, pork shoulder blade
甜點
DESSERT
手板留心黑芝麻糯米批
MOLTEN SESAME MOCHI PIE
AGNÈS PAQUET | ALI BOIT BOIT PET-NAT 2019
(ALIGOTÉ)