Meet Taipei is the leading startup expo in Taiwan, with 600+ startups and ecosystem players! Looking for expansion to Asia? APPLY NOW!
About this event
Meet Taipei 2021: Startups for Tomorrow
The arising challenges from the new normal have transformed people's lifestyle, work, communication, transportation and commerce.
The lockdown of nations has started to build a brand new world. There has been a digital revolution and the new ways in which businesses compete are being settled.
Startups are thriving for a more established ecosystem. More entities are building collaboration and making more aggressive moves to co-create, co-develop, and co-inaugurate in the future.
Meet Taipei Startup Festival 2021 is looking for innovative pioneers who embrace the challenges of this new world.
What's Meet Taipei?
One Way to Connect Startup Island TAIWAN,
3 Days to meet 600+ Exhibitors of Local Ecosystem!
A PHYSICAL EXPO with VIRTUAL platform (Meet Taipei Online) operating simultaneously.
One of the leading startup expos in Asia, Meet Taipei Startup Festival is demonstrating that TAIWAN is a hub for startups and cutting-edge technology.
The largest go-to platform for startups and all the key players in the local and global ecosystem, including venture capitalists, investors, corporates, incubators, accelerators, service-providers, media and government initiatives.
From November 18-20, Meet Taipei presenting the 3-day non-stop conferences, demo days, talks, biz meetings and networking events, providing 600+ startups and key partners to meet and connect. (Meet Taipei Online will open until November 24!)
Who's the Organizer?
Since 2011, Meet (Powered by Business Next Media) has been helping Taiwanese startups connect the dots between people, resources, and knowledge to achieve their goal of success. Meet has become the largest platform in Taiwan, providing online multi-media exposure, and various offline physical events for startup founder community.
►Virtual Exhibitor Pass $ Free
Exhibiting in the virtual Meet Taipei Online platform, with 1 standard booth, from November 18th to 24th.
Access to full list of startups and local partners at Meet Taipei Online
Chances to have 1:1 meetings with investors and accelerators by registration
Presence in the physical venue by listing in Global Startup Area
Increased exposure by listing on official brochure and website
Watching live conferences, demo shows and informative talks at Meet Taipei Online
Application opens until Oct 22
►Physical Exhibitor Pass from NTD $9800
Exhibiting in the physical venue, with 1 standard or 1 extended booth, from November 18th to 20th.
Chances to have 1:1 meetings with investors and corporates by registration
Chances to be selected for Media Pitch Show
Presence at Meet Taipei Online, a virtual exhibition and networking platform.
Increased exposure by listing on official brochure and website
Attending the conferences, demo shows and informative talks of Meet Taipei
Application opens until Oct 13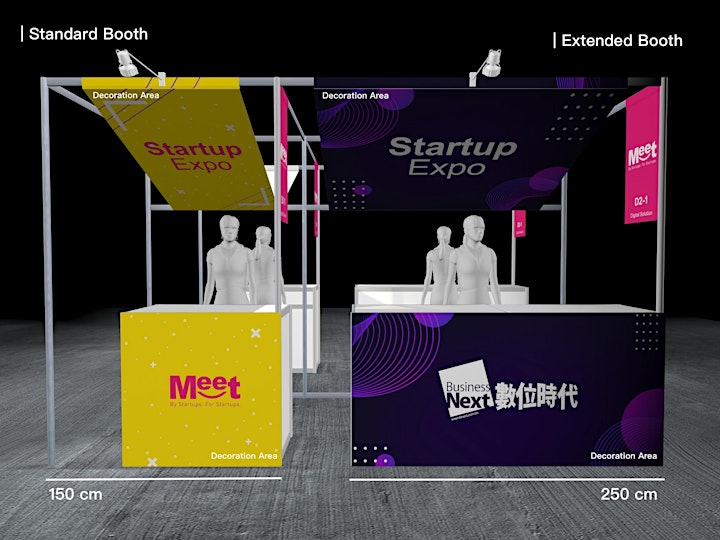 ► Meet Taipei 2021 official website
► Inquires for exhibition or collaboration → Email: global@bnext.com.tw
Organizer of Meet Taipei Startup Festival 2021 for Global Startups