Sales Have Ended
Registrations are closed
We'll contact you soon once your application has been sent 3-5 days after your registration. Looking forward to meeting you at Meet Taipei 2020 virtually or physically. Email us to "global@bnext.com.tw" for any assistance about exhibition or collaboration. Cheers, Meet Taipei Global Team
Sales Have Ended
Registrations are closed
We'll contact you soon once your application has been sent 3-5 days after your registration. Looking forward to meeting you at Meet Taipei 2020 virtually or physically. Email us to "global@bnext.com.tw" for any assistance about exhibition or collaboration. Cheers, Meet Taipei Global Team
Meet Taipei is the leading startup event in Taiwan, with 560+ startups & corporates! Calling for Global Startups, Apply Now for FREE!
About this Event
Meet Taipei 2020
Arising Vision: A New Horizon of Startups
The arising challenges from the new normal have transformed people's lifestyle, work, communication, transportation and commerce.
The lockdown of nations has started to build a brand new world. There has been a digital revolution and the new ways in which businesses compete are being settled.
Taiwan, a tech hub and startup island with growing global visibility, is renowned as the leading model in combating the pandemic and the post-Covid19 era. We are all witnessing a new horizon appear, and the new opportunities that come with it.
Meet Taipei Startup Festival 2020 are here along with other innovative pioneers who embrace the challenges of this new world.
What's Meet Taipei?
At Meet Taipei Startup Festival, we hopes to show the world that these startups have the capability and potential to shine globally. Meet Taipei has built up the largest go-to platform for startups in Taiwan, featuring all the key players in the ecosystem, including venture capitalists, investors, corporates, incubators, accelerators, service-providers, media and government initiatives from all around the world.
What's Special about Meet Taipei 2020?
Asia's one of the few PHYSICAL startup conference in 2020, with VIRTUAL exhibition and ?LIVE content at the same time.
4 Days of Programming: 6 stages & 30 programs.
Startup & Emerging Tech Expo: 3 feature areas, across 10 vertical section of startups.
Dynamic Ecosystem: 3 ecosystem clusters, with the most active investors, corporates, and accelerators in Taiwan.
Great Exhibitors: 560+ startups, corporates & ecosystem builders
Targeted Visitors: 25,000+ physical visitors in 4 days.
Valuable Connections: 600+ matchmaking meetings, demo pitches, and networking parties.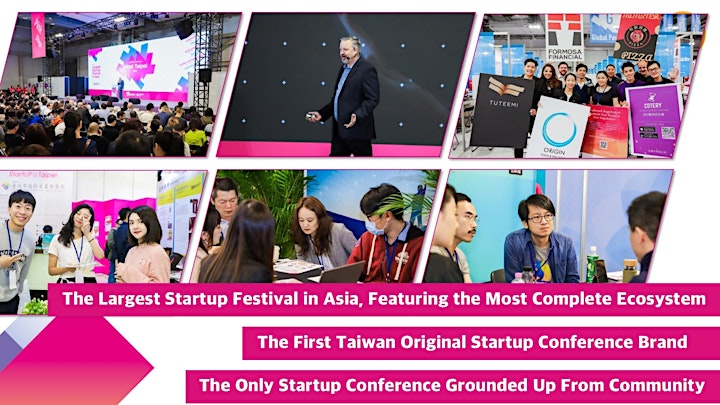 Who's the Organizer?
Since 2011, Meet (Powered by Business Next Media) has been helping Taiwanese startups connect the dots between people, resources, and knowledge to achieve their goal of success. Meet has become the largest platform in Taiwan, providing online multi-media exposure, and various offline physical events for startup founder community.
► Digital Exhibition Package |For Startups Based In Oversea Countries
$ Free
Exhibiting on Meet Taipei Online, with advanced showcase (virtual booth)
Plus exhibiting in Meet Taipei physical venue in a special zone (with a company poster)
Register Global Startup Pitch Online
View LIVE content and taped videos of stage programs as it happens and replays on demand
Listed on event's official brochure and website
Application opens until Oct 23 → Apply Now by clicking "Register"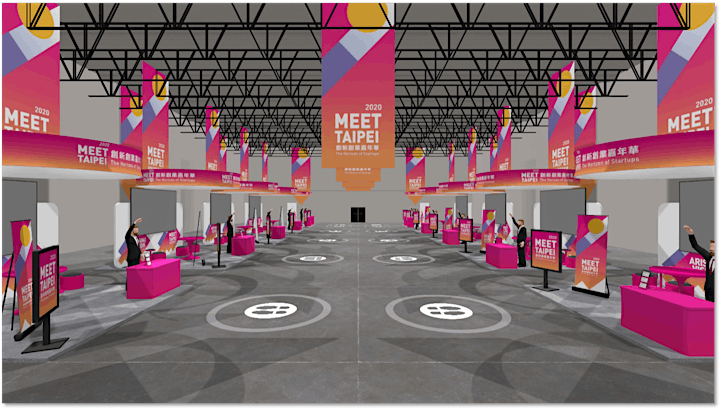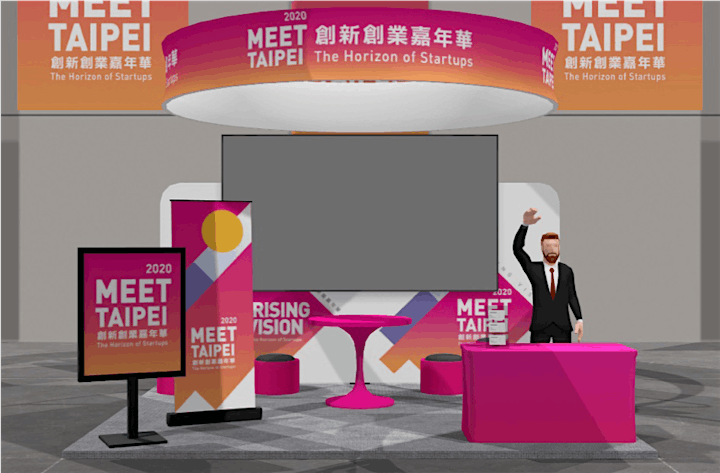 ► Questions for Exhibition or Collaboration → Email: global@bnext.com.tw