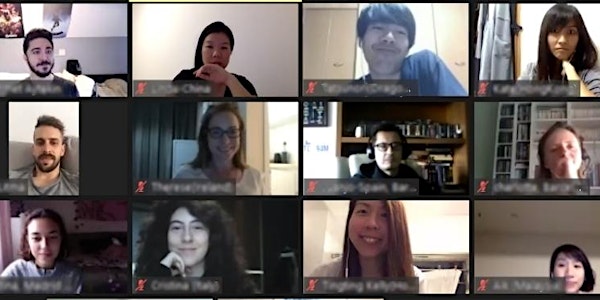 Meet International Friends Online-Socialize/Language Exchange
Meet people from all around the world to share stories, learn about different cultures and make new friends from the comfort of your home!
Refund Policy
Contact the organiser to request a refund.
About this event
We aim to connect travelers from all around the world online!
In response to the current outbreak of the corona virus, we're now organizing Virtual meetups to connect travelers in different cities! So you can stay home, stay safe and still stay connected by meeting new friends through sharing travel stories, doing cultural and language exchange at home!
We have a global community of travelers of over 12,000 members and our participants are mainly from Hong Kong, Japan, South Korea, Singapore, Australia, UK, France and Barcelona, U.S., Canada, Argentina, Chile and a lot more!
During the event, participants will be divided into small groups of 3 to 4 and have rotations in every 15 - 20 mins to meet as many people as possible.
All levels of different language speakers are welcome =)
**[If you're joining for the 1st time] **
You must fill out our RSVP google form ( https://forms.gle/K1E6fdr2Mx9CetQv7 ) to join the event, so we can match people who share the most common interest with you in travel / culture and language
[RUNDOWN]
Please log in to Zoom 5 mins before the event starts
>> Open the event link and turn on your camera and audio (** You're required to turn on your video camera because seeing each other's faces is important to help us connect**)
>> Please wait for a while and our host will accept you in the Main Room and then you'll receive an invitation to a Breakout Room, confirm your acceptance and you will see other participants in your group for the upcoming session
>>All participants will be assigned into small groups of 3 to 4. We will try to maintain 1 - 2 non-locals in each group. There will be designated group rotation in every 15 - 20 mins, so that everyone could get to know as many people as possible. If you need any help from the host, please press the "Ask for help" button in the breakout room, and our host will join your breakout room to provide assistance.