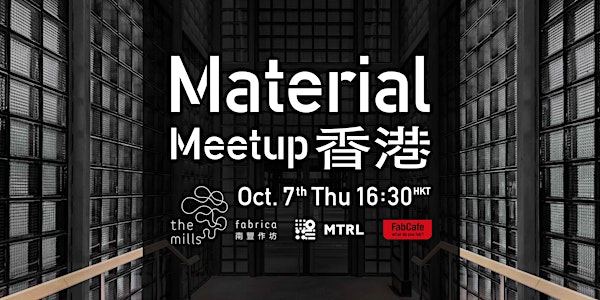 Material Meetup HK: Future Wearable Device and Material
How will wearable technology change and fit into our lives in the future?
When and where
Location
The Mills Fabrica 4/F The Mills 45 Pak Tin Par Street Tsuen Wan, NT Hong Kong
About this event
Wearable devices, including HMDs for VR / AR, wristwatches, wristbands, rings, and many other types of devices, support human activities in all areas, such as health management, exercise, and entertainment, as "wearable technology. Wearable devices, which have been designed to fit comfortably into the body, are expanding their field of application with the evolution of material technology.
How will wearable technology change and fit into our lives in the future? In this session, we will discuss the future of wearable devices and materials with innovators who are developing wearable devices and applications that follow the whole body from head to toe. There will be a showcase of future wearable innovation at The Mills Fabrica on the day of the event.
See more about the event: Official event page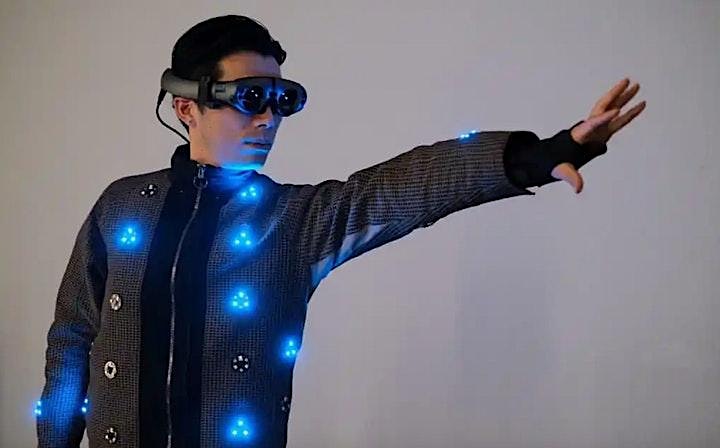 About Material Meetup
Material Meetup is a gathering of manufacturers, craftsmen, and creators involved in manufacturing with the theme of "material":
People who "develop materials" that are in search of possibilities and demands in new areas.
People who "manufacture materials" that have access to unique processing techniques.
People who "research materials" that aim for a sustainable society.
People who "design from materials" that are in search of various materials that can be used for complex designs, including their function, texture, and design ability.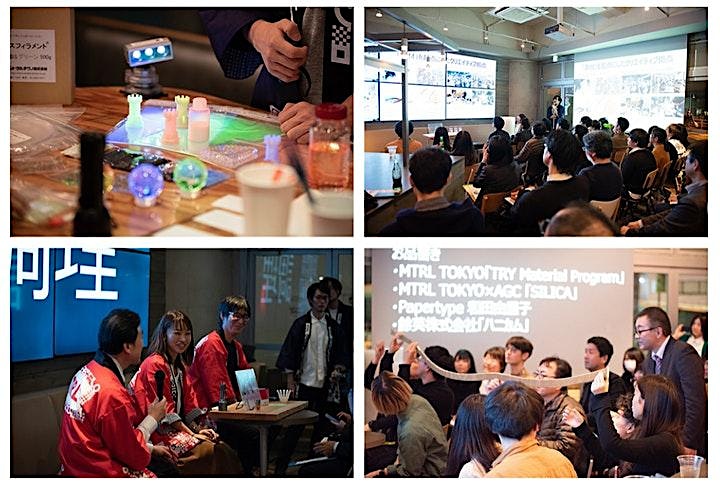 This is an event co-hosted by The Mills Fabrica and FabCafe HK with a goal to discover the potential of material innovation with industry leaders and creators in Asia.
As the first Material Meetup in Hong Kong, this hybrid event will be hosted offline at Fabrica Atrium at The Mills Fabrica with online streaming. RSVP now!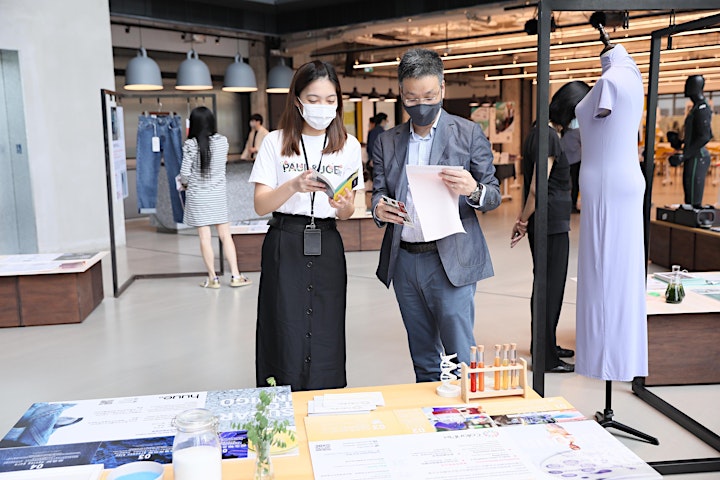 [Speakers]
Hanamitsu Nobu|Haptic Scientist/Synesthesia Tech Lead at Enhance,inc/Synesthesia Lab
Nobu is a Haptic Scientist and the Tech Lead of Synesthesia Lab. He took part developing Synesthesia Wear, which is a wearable device that has a vibrator attached to the entire garment, allowing the wearer to experience the sensation of touching an object in virtual space with their hands, and to send and receive two-dimensional communication by sensing the body's movements. Nobu is also currently a doctoral student at Keio University Media Lab.
--
Ayato Tsumagari|CEO/Founder of MAGARIMONO
Ayato Tsumagari worked for a pharmaceutical company after graduating from a liberal arts college, and then decided to follow his hear to pursue in a career in fashion as a shoemaker and an entrepreneur. He and his team at MAGARIMONO aspire to challenge to update handmade techniques with technology.
--
Euwen Ding|Co-Founder & CEO of LUMOS
Lumos Helmet co-founder Eu-wen Ding. Lumos is a Singapore based company that makes helmets with built-in lights and LEDs to keep you illuminated while riding.
--
Walden Lam|Co-founder and Chief Hustler, UNSPUN
Walden grew up in Hong Kong and has operating, investment and strategy experience in e-commerce, retail & fashion with lululemon, IDEO, GGV Capital, Goldman Sachs and OC&C Strategy Consultants. He holds a bachelor degree from the Chinese University of Hong Kong and an MBA degree from Stanford Graduate School of Business.
--
[Facilitator]
Maggie Luk|Incubation & Ecosystem at The Mills Fabrica
Maggie manages The Mills Fabrica's incubation programme by providing connections and exposure. She also curates the startup community through organizing ecosystem building initiatives and developing a new HK Startups Ecosystem Network.
Maggie previously worked at a startup incubation hub leading the corporate innovation projects in Hong Kong and the Greater Bay Area.
Timetable
16:30 Door Opens
17:00 Introduction
17:05 Talk Session by Nobu Hanamitsu
17:15 Talk Session by Ayato Tsumagari
17:25 Talk Session by Euwen Ding
17:35 Talk Session by Walden Lam
17:45 Discussion Led by Maggie Luk
18:30 Networking
This event is co-hosted by The Mills Fabrica and FabCafe HK.
The Mills Fabrica is a business incubator, fund and space/lab/store for techstyle companies at the intersection of technology and lifestyle, the mission is to create startup success stories and to build a wider community of corporates and organizations to inspire the industry and the next generation for innovation.
Inspired by the 'Fab' revolution as prescribed by MIT maverick Neil Gershenfeld, FabCafe is a series of 'fab lab' cafés. Here, the digital and the real intertwine, as maker enthusiasts and everyday people access digital fabrication tools and experiences for fields ranging from fashion to bio.
See more about the event: Official event page