About this event
Managing through Supply Chain Disruptions: Innovative Solutions for Business Resilience
Abstract:
Preventing deliveries of the right products to the right customer at the right place in the right quantity at the right time in the right condition at the right cost, supply chain disruptions caused by unforeseen events (e.g., Suez Canal blockage) or catastrophes (e.g., COVID-19 pandemic) often pose substantial operational and financial consequences. How might companies mitigate the disruption risks with innovative strategies and smart technologies? Corporate leaders from various industries will share their experiences and advice.
Looking forward to seeing you in our online SHARP Forum.  For further inquiries please contact: cityumba.sharpforum@gmail.com
Forum Details
Topic: Managing through Supply Chain Disruptions: Innovative Solutions for Business Resilience
Date:  17 June 2021 (Thu)
Format: Live Broadcast (The access link will be emailed to registrants 1 day in advance)
Language: English
Agenda: 
19:00 Welcoming Speech
19:05 Speeches by Bobby Liu, Ronald Iu, and Keith Ip
20:00 Panel Discussion moderated by Henry Ko
20:45 Q&A
21:00 End of Forum
Discussants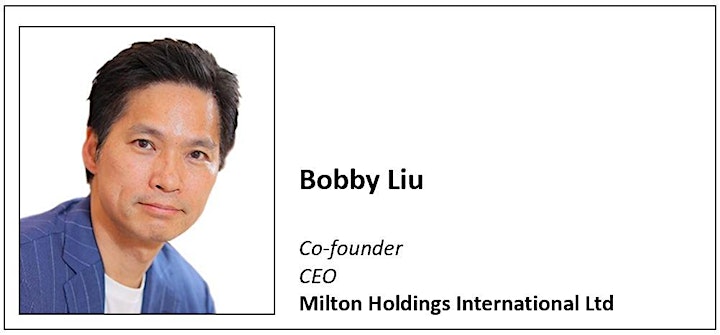 Dr Bobby Liu │ Co-founder and CEO of Milton Holdings International Ltd │ Ex-Officio Advisor of Hong Kong Young Industrialists Council │ Chairman of Eastern District Fight Crime Committee, Home Affairs Department │ Council Member of Federation of Hong Kong Industries │ Member of Vetting Committee of the Trade and Industrial Organisation Support Fund │ Milton was founded in 1990 in Hong Kong by Dr Bobby Liu and he led Milton to what is now a leading total solution provider of engineering plastics and specialty polymers in the plastics industry. Milton grew with strong distribution networks in Hong Kong and major cities in Mainland China and has built strategic partnerships with international renowned plastic material producers, as well as a joint venture with the leading thermoplastic elastomers producer in Germany and became the shareholder of its production plan in Malaysia. Dr Bobby Liu is incredibly passionate and is an active member of numerous associations that foster society and youth development. He is also a dedicated mentor and advisor for undergraduate students at different universities, sharing his experiences in the industry with them. Additionally, he dedicated time to serve as a core committee member in several community organizations and has been elected as the President of Hong Kong Young Industrialists Council (2019/2020), thus played an important role to promote Hong Kong's industry development. He was 2009 awardee of Young Industrialist Awards of Hong Kong, 2015 Certificate of Commendation by Secretary for Home Affairs and 2018 awardee of HKSAR Chief Executive's Commendation for Community Service. Dr Liu obtained the Doctor of Business Administration, City University of Hong Kong and Executive Master of Business Administration, City University of Hong Kong.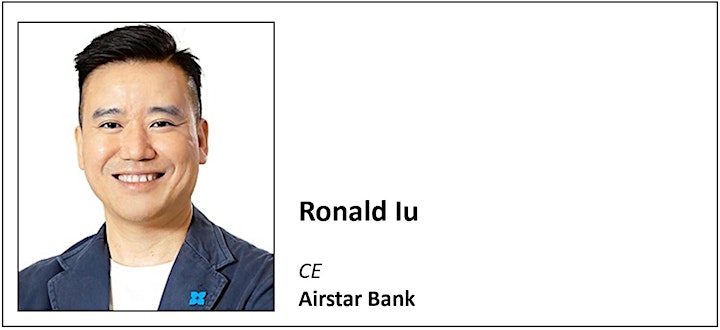 Mr Ronald Iu joined Airstar Bank in Dec 2019 and has been promoted to Chief Executive in Oct 2020. Ronald has more than 20 years of experiences in the banking and finance industry and been in the senior management and CEO role for more than 10 years, including Executive Director of Unsecure Loan in Standard Chartered Bank and Managing Director of Assets and Liabilities, Customer Strategy Department in China Citic Bank International. Mr Ronald Iu holds extensive experiences in the banking industry and has been involved in various aspects ranging from risk management in retail banking, sales and marketing, business development for SME banking services to development of new fintech products, etc. Apart from Hong Kong, he had also established his own financial business in China. He has profound knowledges and solid experiences in the financial systems, Fintech application and thorough understanding of both Hong Kong and China markets.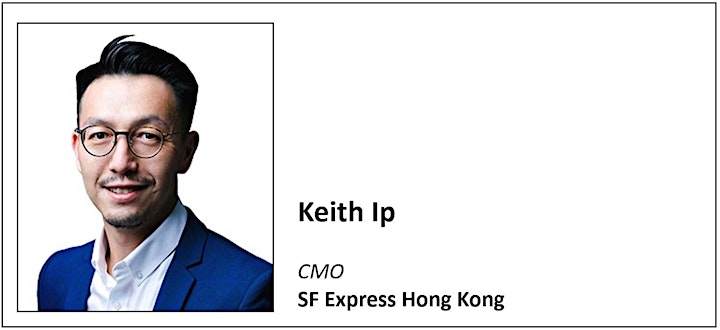 Mr Keith Ip has been with SF Express since 2018 and has served various senior management roles including CMO of SF Express Hong Kong, CEO and CIO of SF Express International, and CTO of SF Technology. He also helps manage the value creation of some of the joint venture companies invested by SF through empowering the companies with SF differentiating technologies. Before joining SF, he, as Senior Director, led the Oracle Asia Pacific ERP and SCM cloud Go-to-Market team helping enterprises to embark their cloud journeys. Prior to Oracle, he was a senior management in SAP enterprise business and Oracle Supply Chain business in Greater China for many years. In between his executive career of global tech firms in Asia and Silicon Valley, he helped a China mainland logistics software startup as COO, where he successfully raised growth capital from a private equity fund and built a complete logistics software business which was later acquired by a large logistics company. He is a graduate of Executive MBA from both Kellogg School of Management, Northwestern University and HKUST. He also holds a Master of Science from Stanford University and a B.S. degree with honor from University of California, Berkeley.
Moderator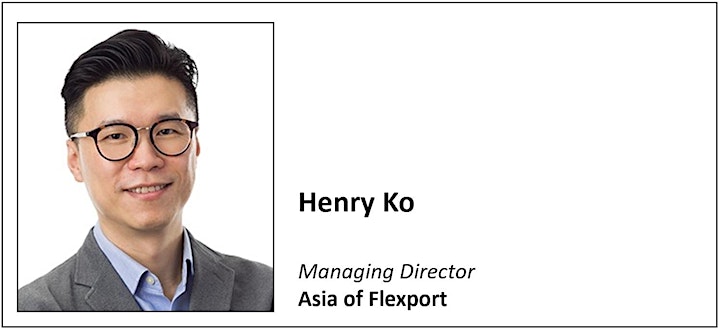 Mr Henry Ko is the Managing Director, Asia of Flexport. In this role, Henry leads the company's business strategy and growth, operations, and sales and marketing in Asia. As a founding member of Flexport team in Asia, Henry has been instrumental in establishing the company's presence in the local market including forming the strategy and growing the team since inception. Under Henry's leadership, Flexport is committed to providing its clients high visibility and business value through strategic supply chain management enabled by its innovative and easy-to-use technology platform. Henry has extensive experience in the global supply chain industry. He's held several senior leadership roles at multinational logistics companies including DHL and SF Express, and was previously General Manager at LiFung KIDS, a member of Li & Fung Group. He has been appointed by the Hong Kong Trade Development Council as a member of the Mainland Business Advisory Committee and the Logistics Services Advisory Committee, and also appointed by the Education Bureau of the Hong Kong Special Administrative Region to serve as a member of the Logistics Industry Training Advisory Committee. Henry earned a BBA (Hons) in Quantitative Analysis for Business, an EMBA and a Juris Doctor from the City University of Hong Kong. Additionally, he received a fellowship from the Social Enterprise Research Academy in 2019.
FAQs
Am I eligible to register for the forum?
All the eligible participants should register prior to the online conference. There is no pre-recorded talks, only live performances.
Don't miss your chance to immerse yourself. Learn the innovative solutions for business resilience and get invaluable sharing from our honorable speakers.
How can I contact the organiser if I want to have more information about the forum?
You can send your enquiries to the organiser through email at:  cityumba.sharpforum@gmail.com
Get Your Prize
Participants who attend the online forum will have the opportunities to receive an exquisite container model. Details will be announced in the forum.
Our Sponsors

Follow Us
LinkedIn: linkedin.com/company/cityu-hong-kong-mba/
Facebook: facebook.com/CityU.MBA/
Twitter: twitter.com/MbaCityu
WeChat ID: mbaCityu
Organiser of Managing through Supply Chain Disruptions
Advisory Board:
Prof. Kevin CHIANG (MBA DIRECTOR), Henry KO, Circle HUEN, Stephanie NG
Organising Committee:
Chair │ Joanne Wong

Development │ Pearl Lee, Vincent Wong, Kaia Zhao, Juliet Zhu

Marketing & Communication │ Nelson Li, Bernice Cheng, Fairy Wang, Eric Leung

Logistics & Operation │ Chen Xi, Sherry Li, Joey Ma, Florence Huang

Research │ Alex Leung, Sherman Liu, Jim Zhou, Richard Long