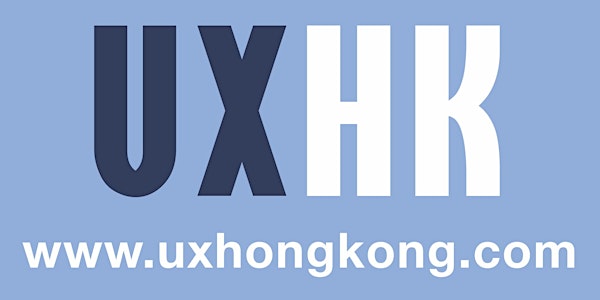 "Making Meaningful Spaces" with Andrea Resmini (UX Hong Kong 2023)
Critical elements to make meaningful spaces.
When and where
Date and time
Wed, 15 Feb 2023 4:00 AM - 5:30 AM PST
Refund Policy
Contact the organiser to request a refund.
About this event
Culture is the interactions and relationships between people in spaces (both physical and digital) and space is the root element of human behaviour.
But how do we know if we have included the critical elements in the making of meaningful spaces using explicit (soft skills) we call practices, to have the desired behavioral outcomes that encourage people to make meaningful work?
This session will outline critical elements to make meaningful spaces including building trust, creating belonging, promoting the importance of active listening with storytelling, deeper reflection and practice, building awareness between people/time/place, seeing and connecting the dots that influence narratives, growing perspectives and other relevant spatial elements required to build character, grow leadership and encourage healthy cultures.
We invite you to join us in this "Make Meaningful Work Studio" so we can record, reflect on and action the practices and behavioral outcomes influencing Meaningful Spaces.
Goals & Benefits
This session will help you to identify:
Critical elements required in making meaningful spaces
Practices to insert meaning and influence in both digital and physical spaces
How to create your own "Make Meaningful Work Studio" space encouraging sustainable learning and development
Behavioural outcomes to facilitate and sustain healthy digital and physical 21st century work culture, leadership and culture.
Practice Outcomes
This session will outline the following practices to:
​​Enable Active Listening by listening to people's stories and to spot the practices that support meaningful spaces
Build Awareness with individuals, teams and organisations to influence leadership practices that influence cultures at work.
Speaker
Andrea Resmini
Andrea Resmini is associate professor of Experience Design and Information Architecture at the Department of Intelligent Systems and Digital Design at Halmstad University, Sweden, where he researches and teaches courses on IA and UX for blended experiences, digital / physical ecosystems, XR, and AI. An architect turned information architect, Andrea is a two–time past president of the Information Architecture Institute, a founding member of Architecta, the Italian Society for Information Architecture, the Editor–in–chief of the Journal of Information Architecture, and the author of "Pervasive Information Architecture" (2011), "Reframing Information Architecture" (2014), and "Advances in Information Architecture" (2021).