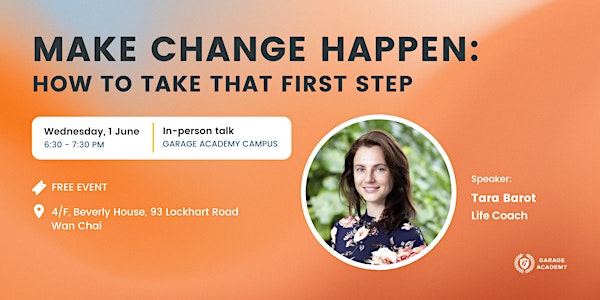 Make Change Happen: How To Take That First Step
In this session, Tara will guide you through the steps that can make change happen for you!
When and where
Location
Garage Academy Campus 4/F, Beverly House 93 Lockhart Road Wan Chai, HKI Hong Kong
About this event
CHANGE ...
Is your first instinct to run away from it and to keep everything the same? What about if you're no longer satisfied with something - you know you want to change it but you're not sure how to start. 
Join our coaching talk! In this session, Tara will guide you through the steps that will make change happen for you.
✨ Highlights
Learn how to recognise when it's time for a change
Tips for getting comfortable (and even embracing!) the discomfort of change
How to know whether the new direction aligns with your life goals
Strategies for staying motivated throughout your journey
🌟 This event is perfect for: 
Anybody who is looking to change and grow in their life! Everyone is welcome.
📅  Wednesday, 1 June
⏰  6:30 - 7:30 pm (Doors open at 6 for registration)
📍 Garage Academy Campus (google maps)
🎟 Free event
🎤  English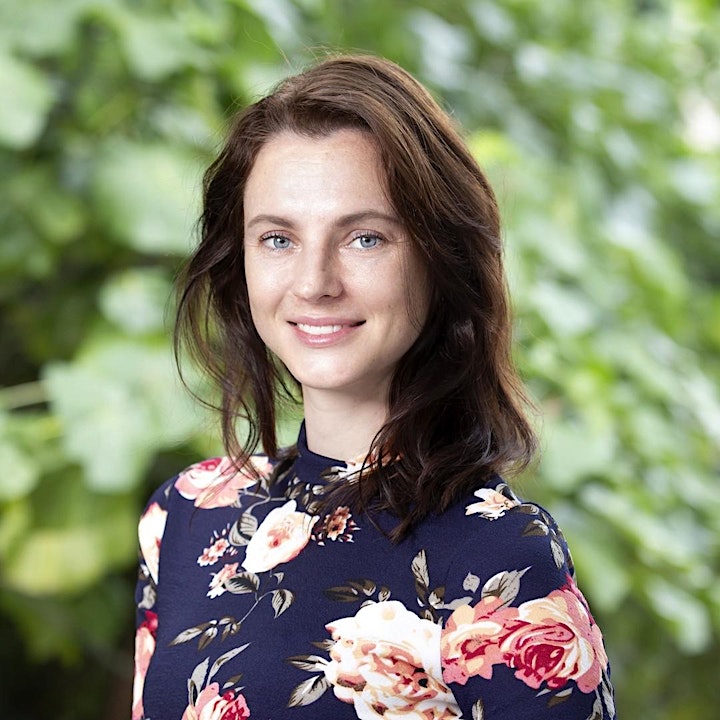 Hi there! Tara here, I've grown up with change. I didn't have a say in most of it and there were a lot of uncomfortable moments. New country, new language, new office, and new lifestyle. Over the years, I've compiled a knowledge base on how to go through it smoother, so that I could at least have a say for which direction I was heading. I'm sharing this with you.