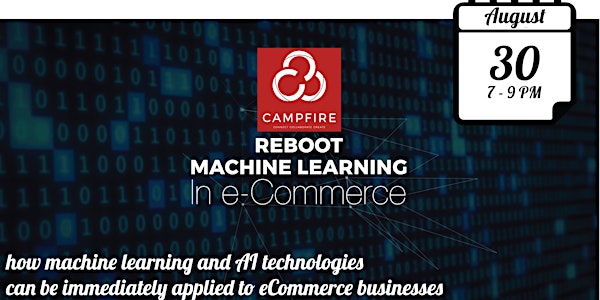 Machine Learning in eCommerce
When and where
Location
Campfire Collaborative Space 4/F Cheung Hing Industrial building, 12P Smithfield road, Kennedy Town Hong Kong
Description
Come learn how machine learning and AI technologies can be immediately applied to eCommerce businesses.
Specific applications and cases study will be discussed including - The use of machine learning techniques to automate grouping customers into user personas
- Generate product recommendations, and streamline customer service and interactions.
We will cover a high-level understanding of each concept, as well as dive into working code and practical third party tools even the least tech-savvy businesses can immediately make use of to start capturing greater customer value with less manual effort and expense.
- Learn practical tools and techniques to incorporate machine learning and AI into your eCommerce business
- capturing greater customer value with less manual effort and expense.
Matt is a full stack developer, CFA III candidate, Professional Scrum Master (PSM I) and an avid AI futurist. He has overseen algorithmic trading for the world's largest hedge fund with $157 billion USD AUM, built numerous data driven apps and chatbots, given talks on development and data science to crowds of hundreds, and been published both in print and online for a variety of publications, most notably The New York Times.
Dhruv is an avid Artificial Intelligence, IoT and smart cities enthusiast who studies pure mathematics at University and works in the data-sphere in Hong Kong. A former finance professional, he has experience working with Equity Derivatives, Smart Cities and Machine Learning. Recently, he has discovered an interest cultivating enthusiasm in Hong Kong for Machine Learning and Artificial Intelligence. His areas of expertise include Machine Learning, Python and enterprise level data pipelines.
Campfire Collaborative Space
4/F Cheung Hing Industrial Building
12P Smithfield Road, Kennedy Town
Make a U-turn up the hill on Smithfield
First building entrance on the left (opposite to Wellcome)