Description
June 13 - 27, 2016
---
PRICING
Join our webinars for a discounted price of USD 9.95
(1) Download the Lynk app (beta) on iOS | Android
(2) Get the discount code in "Messages" in the app
(3) Enter the discount code during the checkout process on this site
---
Video replays will be available for registered guests after each webinar.
---


AGENDA
Opening Keynote | Session 1: Ethereum - Smart Contracts & Decentralized Apps
June 13: 6 - 7 PM (PST) | 9 - 10 PM (EST) | 3 - 4 AM (CET) | June 14: 9 - 10 AM (HKT)
What are the latest developments and startups on Ethereum?

What will a future powered by smart contracts look like?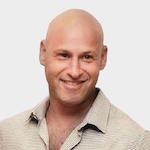 Speaker: Joseph Lubin (Co-Founder and COO, Ethereum | Founder, ConsenSys)
Joseph is one of the foremost flag bearers of the Blockchain space and has contributed immensely to its wide scale application. His two companies - Ethereum (non-profit) & ConsenSys (for profit) - are both making waves in providing a democratic, decentralized and disintermediated platform for the adoption of Blockchain in the mainstream.
Session 2: Overview of Blockchain & its Global Landscape
J

une 14:

6 - 7 PM (PST) | 9 - 10 PM (EST) | 3 - 4 AM (CET) | June 15: 9 - 10 AM (HKT)
What does Blockchain matter?

What are the various Blockchain concepts - sidechains, hyperledger, public/ private blockchain?

Who are the major players? What are they building/ what sectors are they targeting?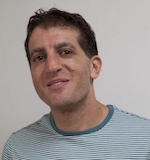 Speaker: George Samman (Co-founder, BTC.sx / magnr)
George is a blockchain advisor and consultant to global financial institutions and startups. He also writes a blog on blockchain technology and use cases at sammantics.com. George is currently head of blockchain architecture and implementation at meeco.me, an identity and data privacy startup. George also co-founded BTC.sx, now magnr, a bitcoin trading platform and is the former CMO of Fuzo which is using blockchain to bring financial inclusion to the developing world. George serves as the Committee Chair of the Wall Street Blockchain Alliance (WSBA) for blockchain and financial services. George is a contributing writer to bitcoin exchange itBit.
Session 3:

Hyperledger - the Open, Flexible & Extendable Blockchain



June 15: 6 - 7 AM (PST) | 9 - 10 AM (EST) | 3 - 4 PM (CET) | 9 - 10 PM (HKT)
What is hyperledger and why are so many big companies involved?

How can enterprises contribute to the project?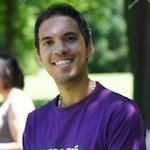 Speaker: Romeo Kienzler (Chief Data Scientist, IBM Watson IoT Platform & IBM Cloud Transformation Lab Zurich)
Romeo is a pioneering contributor to IBM's Project Fabric which evolved from OpenBlockchain in the Hyperledger Project. His discussion will be focused on Hyperledger, which can transform the way business transactions are conducted globally.
Session 4:

Investment Trends in Blockchain Startups
June 21:

7 - 8 AM (PST) | 10 - 11 AM (EST) | 4 - 5 PM (CET) | 10 - 11 PM (HKT)
What is the investors' perspective on blockchain startups?

What are the latest notable blockchain startups?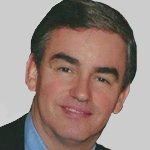 Speaker: Eddy Travia (CEO, Coinsilium)
Eddy dedicates his time in investing, accelerating and educating blockchain and cryptocurrency startups through Seedcoin, a startup incubator he co-founded. He is also the CEO of Coinsilium which is a fintech company, vertically integrated in the blockchain/decentralised network technology space.
Session 5:

Enterprise Landscape Across Ethereum & Smart Grids
June 21: 6 - 7 PM (PST) | 9 - 10 PM (EST) | June 22: 3 - 4 AM (CET) | 9 - 10 AM (HKT)
What is ConsenSys developing in the pipeline?

Is Ethereum a game changer for the energy / smart grid industry? What should we expect?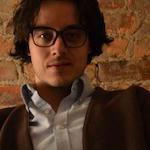 Speaker: John Lilic (Director, ConsenSys)
John is at the frontline of the early adoption of blockchain technology in the mainstream. He designs solutions that helps companies from various industries and geographies take advantage of the simplified technology landscapes, integrated process, improved agility and performance of the Ethereum blockchain ecosystem delivered at ConsenSys.
Session 6:

Distributed Ledgers - The Approach by Digital Asset Holdings
June 27: 7 - 8 AM (PST) | 10 - 11 AM (EST) | 4 - 5 PM (CET) | 10 - 11 PM (HKT)
What is Digital Asset Holdings developing in the pipeline?

How does Digital Asset apply distributed ledger technology to financial services? How is it unique among companies in this space?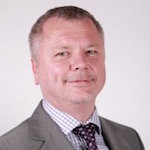 Speaker: Tamas Blummer (Chief Ledger Architect, Digital Asset Holdings)
Tamas has a well-entrenched background as a software developer in financial institutions like Deutsche Bank and Morgan Stanley. His company, Bits of Proof, is the first audit-able exchange for institutional investors and also the first hardware wallet for Bitcoin. Bits of Proof was acquired in 2015 by Digital Asset Holdings, which develops distributed, encrypted, and direct processing tools for financial infrastructure.
FORMAT
Please register 10 minutes prior to the webinar start time
5 mins - Introduction
30 mins - Presentation by Speaker
20 - 30 mins - Moderated Q&A
3 mins - Conclusion and Follow-up
FAQs
Who are the organisers?
The team from Lynk.

Where can I contact the organiser with any questions?
For any inquiries, please contact Eric or Pooja at +852 3468-5489 or email us: hi [at] lynkpeople [dot] com
What is the price of the webinars?
Our general admission is USD 50, for which you get access to ALL webinars in this series. Save now and get discount price of USD 9.95 by applying special member's code. You can get the special member's code by downloading the beta version of the Lynk app on iOS | Android!
What happens after I register?
After registration, we will send you a confirmation email with calendar invites and unique user ID links to access each webinar. Please log in 10 minutes prior to the webinar start time.
What is Lynk?
Lynk is a knowledge sharing platform. Our mission is to democratise and efficiently distribute knowledge to everyone. You can find out more about us at http://lynk.expert/ !
Where can we find the Lynk app?
Download the beta version of the Lynk app on iOS | Android

OK, I installed Lynk. Where can I find the discount code?
The Lynk Concierge will send you the special member's code once you have downloaded the app and set up your account. You can find it under Messages in the side menu.
Can I share my discount code with my friends?
Our discount code is unique, single-use and for you only.
Help! What if I cannot attend due to a last-minute emergency?
Video replay of all the webinars will be made available to registered guests. You can follow up with any of our network of Blockchain experts via the Lynk app.