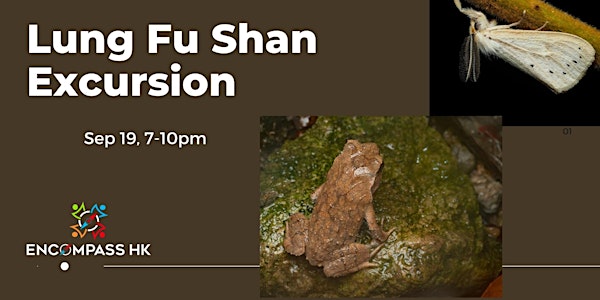 Lung Fu Shan Night biodiversity excursion
Join us to take a look at the amazing nocturnal fauna in Lung Fu Shan!
When and where
Location
Lung Fu Shan Country Park 92 Pok Fu Lam Road Mid-levels, HKI Hong Kong
About this event
Established in 1998, Lung Fu Shan is a popular spot for many members of the public, with morning runners and hikers trekking its trails on a regular basis. While it includes the smallest country park in Hong Kong with just 47 hectares, it boasts a surprising rich diversity of nocturnal species, such as the Malayan porcupine, golden-spotted tiger beetle, tarantulas and even the uncommon Banded krait. The invasive greenhouse frog can also be found along its hills, which is considered a threat towards the endemic Romer's tree frog.
Join us as we explore the nocturnal fauna of Hong Kong
Tour Fee: $300 for adults, $220 for children under 8 (minimum age is 3 years old)
Walking Distance: 5km
Walk grade: Easy to moderate
Terrain: Paved and nature paths, some steps
Facilities: Toilets along route
What to bring: Night torch or headlamps, bottle with drinking water, mosquito repellent
Reminder:
• Please make sure you are physically fit for the outdoor walk
• Sportswear/casual wear (in long-sleeve) and sports shoes/hiking shoes are recommended.
• This are mostly forest trails, which means uneven terrain not suitable for strollers.
Refund Policy
• For a full refund, cancel at least 24 hours in advance of the start date of the experience.
• The event will be fully refunded if tour is canceled due to yellow/red/black rain or thunderstorm warning .