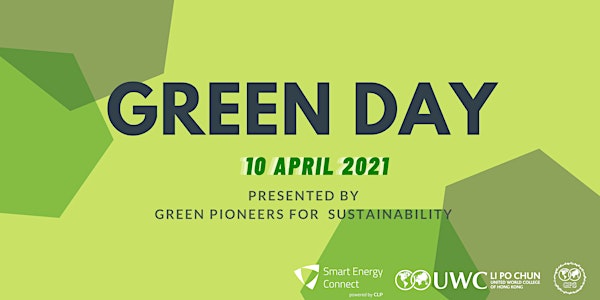 LPCUWC presents: Virtual Green Day 2021
Propose solutions. Debate ideas. Learn to utilize technology. Bring sustainable living to your community!
About this event
Green Day 2021 is a virtual day camp organized by students of LPCUWC, supported by technical and consultative input from CLP Smart Energy Connect. We hope to bring a fun and educational experience about sustainable living to secondary school students.
Join games, discussions, simulations and informational sessions. Think about how your everyday lives link to climate change. Propose and debate solutions at various levels. Learn to utilize technology for sustainability. Come away with new ideas to initiate sustainable measures at school, at home and in your community!
Participants must join using a PC/Mac computer. Certificates will be issued upon completion.