Join us as we journey from farm to plate and beyond. Understand food systems, meet industry pioneers, and explore sustainable ways forward!
About this event
LiveliFood is a collection of youth workshops on food sustainability. This is an interactive Zoom event conducted in English; please join on a computer. Event time includes a 1-hour intermission (12:00-13:00, GMT+8). All secondary students are welcome. Certificates will be issued upon completion.
Journey from farm to plate and beyond
What makes food production systems effective? Assess their environmental ramifications in Hong Kong and other places.
Are our food choices impacted by culture? Do plant-based diets significantly minimize environmental impact? Debunk myths about vegetarianism with us!
Our food's journey does not end at the dining table. Explore how San Francisco, Hong Kong, and Nairobi intervene with their food waste problems.
Engage with pioneers in the food industry
Animal welfare. Equity. Agriculture. Value systems. Climate change. Tie it all together with Peggy Chan's perspectives as a chef, restauranteur and sustainability consultant.
Chef Christian Mongendre will share his journey in opening his restaurant, affecting the landscape of healthy eating, and aligning a business with sustainability goals.
Lucia Loposova will introduce current food waste policies, practical realities that come with implementation, and the potential for innovative approaches.
Reflect on your capacity to live sustainably
How significant is our own role in the food system? Begin appreciating the interconnectedness of the world you live in.
How exactly can you make an impact through your personal food choices? Set personal goals with us.
What innovative ideas can you come up with? Create sustainable solutions for your community alongside like-minded students.
Change starts with you! Register now. (Deadline 19 March)

Peggy Chan
Peggy is a plant-based chef & restauranteur. Her culinary approach is technique-driven with an added dose of mindfulness, bringing out textures and depth of flavour in vegetables and legumes. She has emerged as one of the region's most authoritative voices on organic sourcing and sustainable food systems, often speaking on food policy panels on behalf of the food-service industry. She also develops educational programmes and consults/empowers industry peers to adopt sustainable practices.
Want to know more about Peggy's work? Read on below.
Christian Mongendre
Having graduated from Institut Paul Bocuse and worked under Three Michelin Starred Chef Alain Ducasse, Christian is widely recognized as one of the first visionaries behind Hong Kong's plant-based movement. He has co-founded well-loved restaurants like Mana! and also successfully launched restaurants like HOME – Eat to Live. With a strong belief in the healing power of a healthy and clean diet, Christian instills passion and attention into TREEHOUSE – a venue where customers can regain the connection with mother nature through the sensation of high-quality plant-based food.
Want to know more about TREEHOUSE? Read on below, or check out their website.
Lucia Loposova
Lucia is the Executive Director of GREEN Hospitality, a Hong Kong-based nonprofit organisation that focuses on helping the hospitality sector become more sustainable. She holds a joint master's degree in Tourism Management with a strong focus on ESG from the University of Southern Denmark, the University of Ljubljana, and the University of Girona. Lucia has been involved in social impact space, diversity & inclusion, and the nonprofit sector for over a decade. Most recently, she has been engaged with the Foundation for Shared Impact as their Education Program Manager besides her work at the GREEN Hospitality.
Wondering why 'GREEN' is capitalized? Read on below, or find out on GREEN Hospitality's website.
Peggy Chan - Past & present work in food sustainability
2012: Opened Grassroots Pantry (GP) in Hong Kong to raise awareness and share knowledge on the benefits of plant-based cuisine. GP's first sustainability report was later recognized by the UN Sustainable Development Goals ESCAP as a 'best practice case study' on sustainable sourcing & responsible management.
2019: Evolved GP into Nectar, a high-end dining concept featuring a progressive, seasonal tasting menu that uses local, biodiverse, and often forgotten ingredients.
2020: Developed Grassroots Initiatives Consultancy to help food service professionals transition towards practices that meet human & planetary health goals.
2021: As part of the TED Countdown global initiative, gave a talk at TedxTinHauWomen on Food Literacy as The Secret Recipe for Solving the Climate Crisis (video above). Also published her first cookbook Provenance: Principles of Plant-Based Cookery, available in English and Traditional Chinese.
Peggy is currently leading non-profit projects in the region, including:
Scaling impact-venture Zero Foodprint to Asia. This NGO mobilizes funding from the food industry and restaurant sector to scale agricultural climate solutions. (Follow Zero Foodprint Asia on Instagram)
Bringing Chef's Manifesto to Hong Kong. This global initiative & network engages chefs as advocates for a better food system for all.
She is also an alumnus of Global Shapers Hong Kong & the World Economic Forum; a HK Environmental Excellence Awardee in the service sector; and a nominee for the Basque Culinary World Prize in 2019.
Christian Mongendre - More about TREEHOUSE
With the motto "One with Nature", TREEHOUSE is a plant-based fast-casual venue that aims to re-introduce a sense of connection with food and the nature of life.
The menu is completely unprocessed, serving only whole foods. In the spirit of healthy eating, TREEHOUSE also dedicates to tending to our customers' personal needs by offering both gluten-free and raw options among other allergy free options.
Furthermore, TREEHOUSE also strives to improve the local environment by partnering up with Eden Reforestation Projects and committing to planting a tree for every combo that is purchased. Our plant-based ethos has also enabled us to keep our environmental impact on a minimal level – a study conducted by Carbonbase, for instance, has shown that our burger is only 1% of a generic burger's carbon emissions.
TREEHOUSE is a flagship destination built around the mission of creating an uplifting space to help us reconnect with nature and flourish as we live in this moment. Through nourishing food and a mindful environment, TREEHOUSE is a gentle reminder that change starts with us.
Visit the TREEHOUSE flagship store at H Code, Shop 1, Ground Floor, 45 Pottinger St, Central.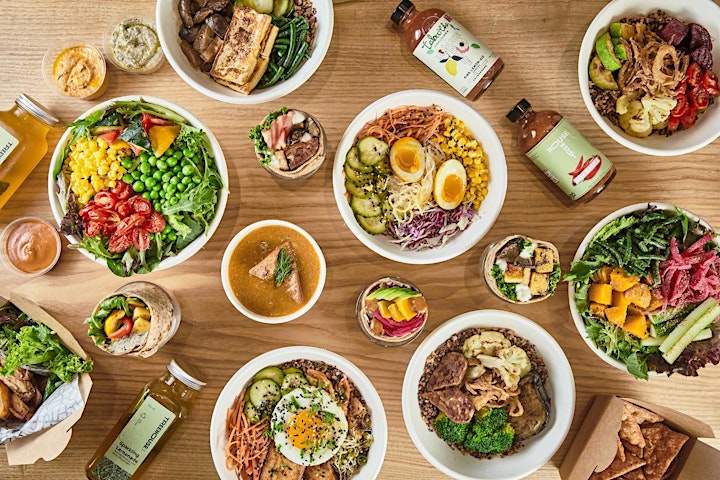 Lucia Loposova - More about GREEN Hospitality
Global Impact & Governance
Responsible Consumption & Production
Employment & Empowerment
Environmental Conservation
Now - Climate Action!
GREEN Hospitality began as a program under Soap Cycling, Asia's first and largest youth-led soap recycling charity.
As a social enterprise, GREEN Hospitality works with hotels, restaurants, airlines, tour operators, corporates and other supply chain stakeholders to reduce food waste and emissions by sharing knowledge, creating connections and innovating solutions among academia, entrepreneurs, and corporate/public/non-profit sectors.
To date, GREEN Hospitality has reached over 14,500 individuals, connected 1,000 individuals through 25+ events, started three pilot projects, and released six publications.