A short course (3 classes) focused on lighting design in the interior space.
About this event
Lighting design is one of the most important parts of the interior space: you can improve and change how a space looks like; you can give a space a new identity.
But what is "lighting design" about? What does it mean? How can we apply it to our homes, office, store or restaurant? This online short course (3 classes) will teach you the basics of lighting design and give you a chance to apply it to your own space.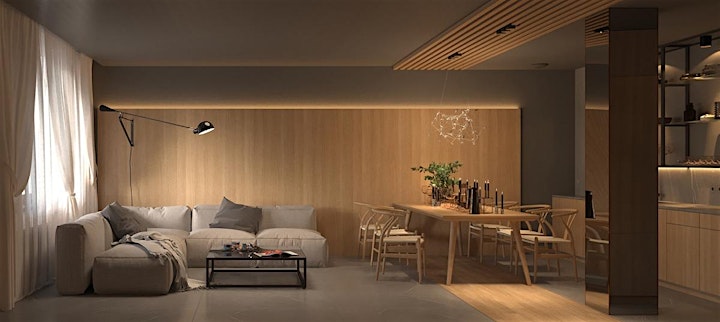 What is Light? How important is natural light in a room? What type of light fixtures there are? How can we use them in the right way? What is the psychology of lighting? How can we change the mood of a room? What is the process of lighting design?
Class curriculum
☱ Class 1 / 23 Apr / 12-2pm (GMT +7)
What is Light? 

Natural vs Artificial Light Lighting
Color Temperature
Lighting Psychology
☱ Class 2 / 30 Apr / 12-2pm (GMT +7)
Lighting Sources
Lighting Luminaires
Lighting Fixtures
Applications (case studies)
☱ Class 3 / 7 May / 12-2pm (GMT +7)
Designing lighting by layers
Lighting Horizontal and Vertical Surfaces
Lighting Room by Room

Thanks to this class, you will be able to improve your room, and also learn basic about interior design.
This is an online course, you will join by using ZOOM, and you will also receive a link for each class to connect.
If you are interested, please register to this page or send a direct message to: contact@onlivedu.com