Location
Peel Fresco Music Lounge
49 Peel Street
Central, HKI
Hong Kong
Refund policy
Refunds up to 1 day before event
Sales Have Ended
Ticket sales have ended
Thank you very much for supporting Charlie and LIFE DESIGN CLUB, we are looking forward to seeing you soon, have a wonderful day! 非常感謝您對Charlie 及 人生設計會的支持,我們期待著您的光臨,祝您有愉快的一天! Enquiry 查詢: https://bio.site/23k4mE
To celebrate the completion of "Scrolls of Success" 15 episodes on Clubhouse and the first LIFE DESIGN CLUB members gathering!
About this event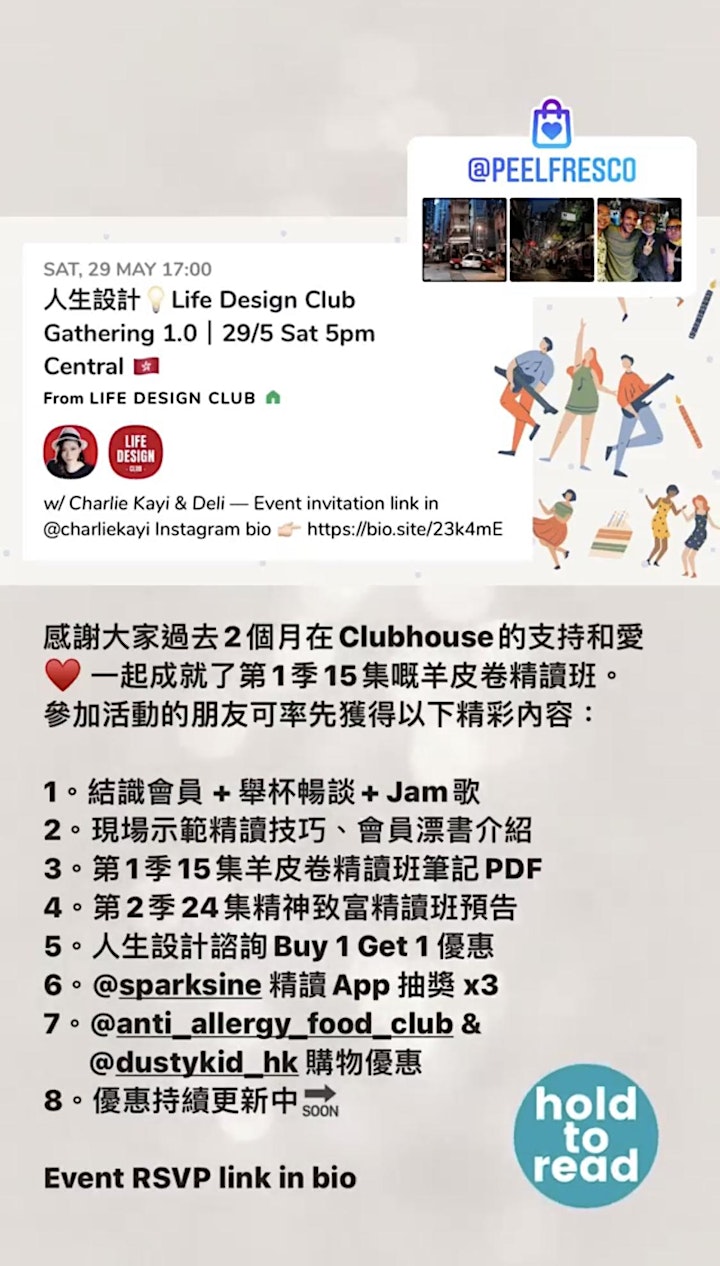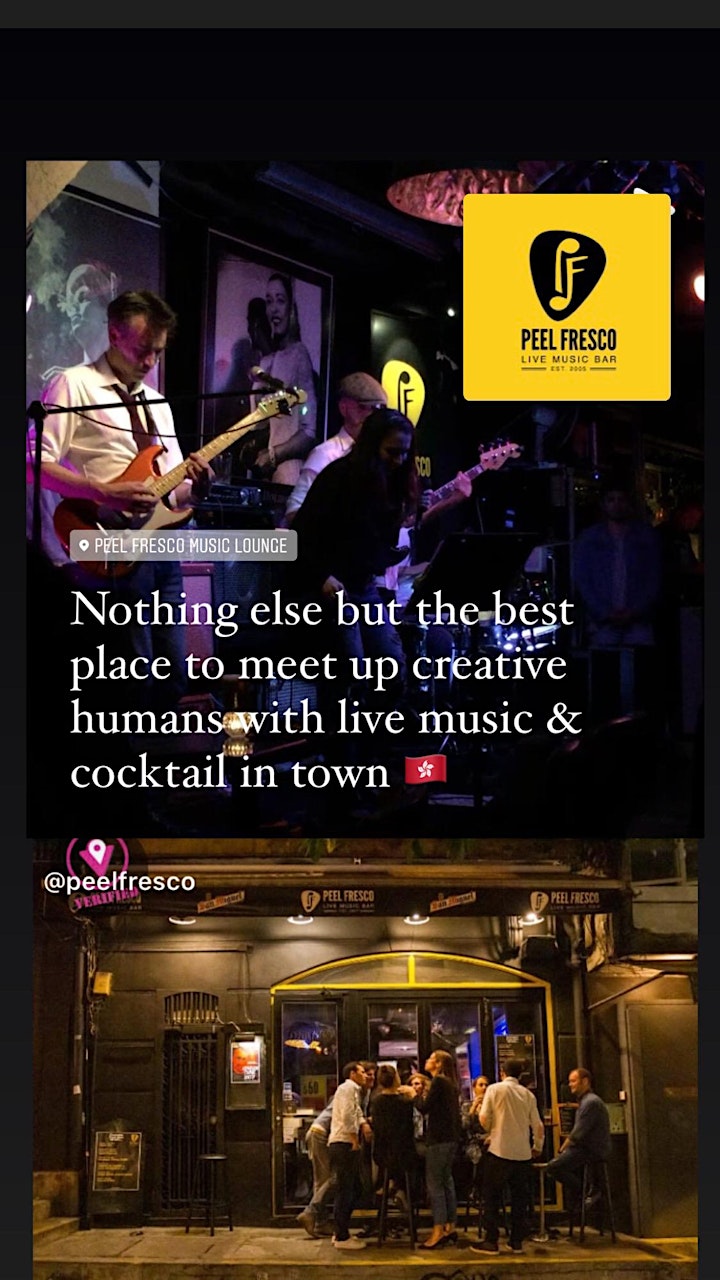 Hi dear, I hope you are doing fabulous and wanna invite you and your friends to join my very first Clubhouse gathering on 29/5 5pm-9pm on-site in 49 Peel St., Central HK & Online on Clubhouse. Looking forward to seeing you 🔜
Thanks for your support and love on Clubhouse in the past few months ♥️ for archiving the15 episodes "Scrolls For Success" in season 1 together. Friends who join in this meeting can be the first to get the following exciting contents:
1. Meet the members + toast and talk + freestyle jam
2. On-site demonstration of essential reading skills + Members' book crossing
3. Season 1 15 episodes "Scrolls For Success" Video Recording & Show-notes PDF (VIP PASS)
4. Preview of Season 2 , 24 Episode "Mental Wealth"
5. Sparksine Book Review App Lucky Draw x3
6. Clubhouse 4 Biz Kol Online Course Special Offer
7. Anti-Allergy Food & Dusty Kid Shopping Special Offer
8. More offers continue to be updated🔜
*Seats are limited, so remember to register now!
親愛的,誠意邀請您同朋友參加我的第一個Clubhouse聚會,時間 5月29號(星期四)下午5點至晚上9點於香港中環卑利街49號 及 網上Clubhouse 舉行。 期待您的參與🔜
感謝大家過去幾個月在Clubhouse的支持和愛♥️一起成就了第1季15集嘅羊皮卷精讀班。參加今次的見面會的朋友可率先獲得以下嘅精彩內容:
1。結識會員+舉杯暢談+ freestyle jam
2。現場示範精讀技巧、會員漂書介紹
3。第1季15集羊皮卷精讀班 視頻錄影及筆記PDF (VIP PASS)
4。第2季24集精神致富精讀班預告
5。Sparksine 精讀App 抽獎 x3
6。Clubhouse 4 Biz Kol 網課優惠
7。Anti-Allergy Food & Dusty Kid購物優惠
8。優惠持續更新中🔜
*座位有限,敬請儘早登記購票。