Join us for a discussion on LGBT+ in Hong Kong in commemoration of IDAHOT!
About this event
On May 17, 1990, the World Health Assembly of the World Health Organization approved the International Statistical Classification of Diseases and Related Health Problems (ICD 10), which no longer listed homosexuality as a diagnosis. Launched in 2004, the IDAHOT commemorating that day has become a global occasion to educate about lesbian, gay, bisexual and transgender (LGBT) people, and to advocate for sensible public policies regarding LGBT people and to end homophobia.
Ending discrimination for LGBT+ people is also one of the objectives for the UN Sustainable Development Goals (SDG). The SDGs was agreed in 2015 and signed onto by 193 governments on the basis that they apply to everyone, everywhere and will "leave no one behind". The "leave no one behind" principle is especially relevant for LGBT+ people, who have been repeatedly left behind by national and international development initiatives. Discriminatory laws, projects that don't acknowledge their specific needs and negative social attitudes have all combined to hold LGBT people back.
In our online seminar - we'll take a look at the challenges faced by LGBT+ individuals in Hong Kong. We'll also discuss key cases in LGBT+ rights in Hong Kong, and whether Hong Kong is a LGBT+-friendly city . Our speaker will be the Founder of Encompass HK Benita Chick, which also was the IDAHOT Director for Pink Alliance in 2018 and 2019, and also the curator for first-of-its-kind LGBT+ in the City walking tour in Hong Kong.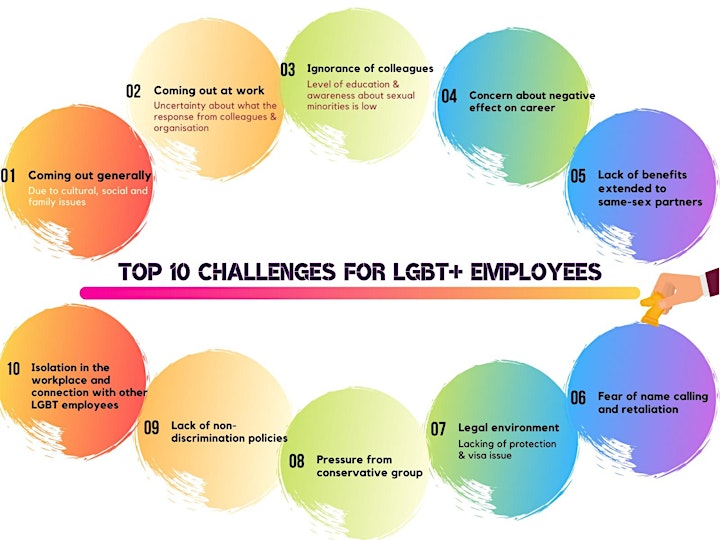 Organiser of LGBT+ in Hong Kong
Encompass HK is a social enterprise that advocates for the Sustainable Development Goals (SDGs) by offering training and consultancy services to support organisations to be more diversified and inclusive.  True to the nature of the enterprise, we commit to reinvesting at least 60% of net profits into achieving our social mission. Our clients include SWIRE Properties, Manulife, ANZ Bank, Jardine Matheson, Schroders, Freshfields and many others.