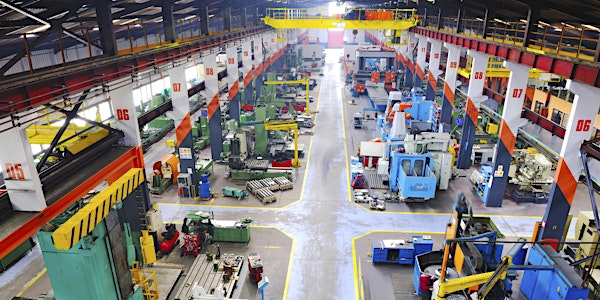 Leveraging SCOR best practices to improve Supply Chain performance in 1 of...
Event Information
Location
The Harbourview Hotel
4, Harbour Road
Wan Chai, Hong Kong
Hong Kong
Description
English with English materials
SCOR Executive Overview in the morning
- How SCOR® Model Enables Your Organization to Succeed by defining Strategic Performance Gap
Why Attending?
If you want to..…….
ensure the reliable due-date performance

reduce your production lead time

lower down your WIP inventory

improve the materials availability in full-kit
SCOR® model with right best practices could be the solution!
What Is SCOR® Model?
Supply Chain Operations Reference model, or SCOR® model in brief, is a model that can be applied to the supply chain of any industry, as well as applied to any organization in the supply chain. By using the methodologies of process analysis and design, performance metrics setting and monitoring, best practice benchmarking and adoption, and staff skill upgrading, SCOR® model enables your organization to strengthen logistic and overall performance in a holistic approach.
Workshop Objectives
Explore the origins and goals of the SCOR® model.
Understand the structure of the SCOR® model manual sourcebook.
Work with the four central parts of the SCOR® model: Performance (Metrics), Processes, Practices (Best Practices), and People (Skills).
Summarize a SCOR improvement program to match with the best practices for continuous enhancement.
Morning session (9:30-12:30)
To provide an introductory overview of the leading supply chain framework – Supply Chain Operations Reference model (SCOR®).
To help you achieve excellence in supply chain process design, performance metric monitoring, benchmarking, and best practice adoption for organizational success in the long run.
Afternoon session (14:00-17:30)
Experiential learning for best practices in production planning hands-on simulation:
Target Participants
Middle to senior management executives who hold any form of responsibility in supply chain management or production / materials management in an organization;
Other executives who want to get insights into the design and execution of supply chain practices in manufacturing context
BUY 1 TO GET 1 FREE FOR C-LEVEL OR DIRECTORS OF YOUR COMPANY
- CALL MS. Annie CHAN at 2312 6038 for this PROMOTIONAL CODE.
Award of Attendance Certificate and Professional Development Point
Attendees who have successfully completed the whole workshop:
Will be granted the Attendance Certificate

Can claim at least 6.5 professional development points toward maintenance of your CPIM/ CFPIM/ CSCP/ CLTD designation for attending this event

.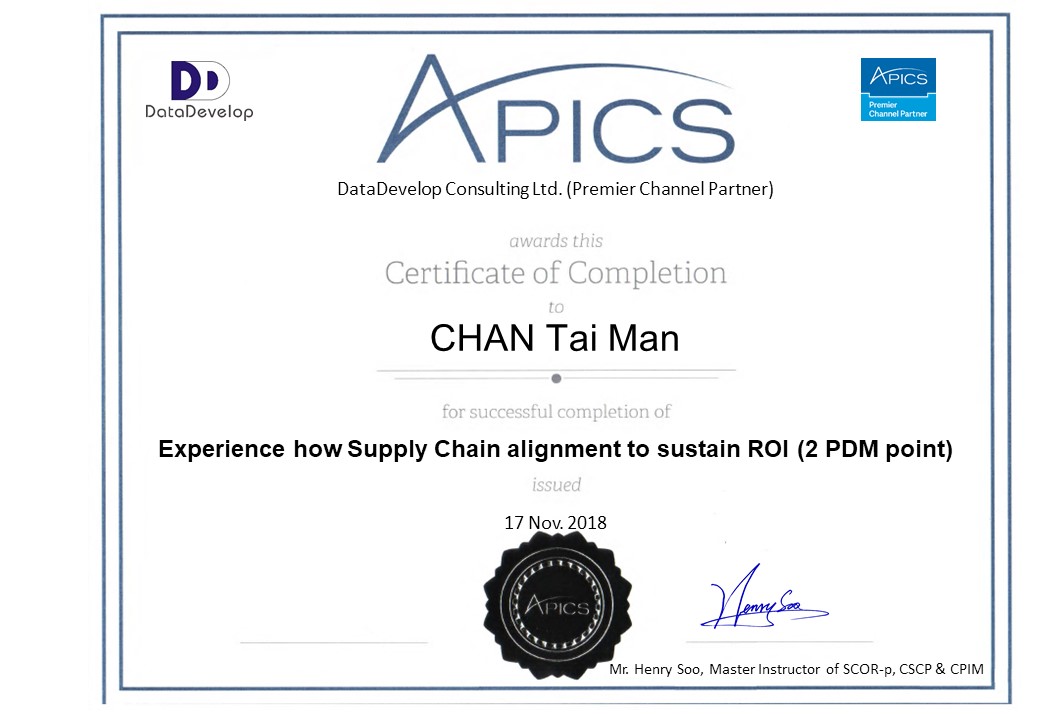 Date and time
Location
The Harbourview Hotel
4, Harbour Road
Wan Chai, Hong Kong
Hong Kong
Refund policy