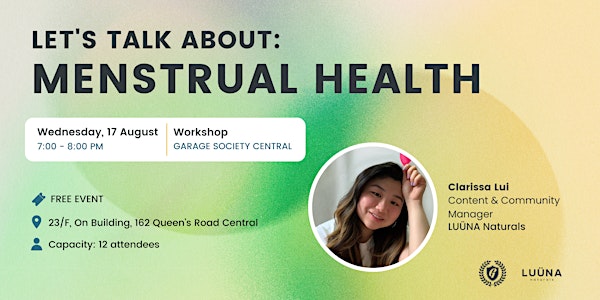 Let's Talk About Menstrual Health
Garage Academy and LUÜNA naturals are inviting you to join our conversation about menstrual health in the workplace!
When and where
Location
Garage Society Central 23/F, On Building 162 Queen's Road Central Central, HKI Hong Kong
About this event
Garage Academy and LUÜNA naturals are teaming up to unpack the topic of menstrual health - often overlooked in the workplace, yet affects a large portion of the workforce!
Have you ever felt confused or frustrated about periods? If the answer is yes, you are not alone. So many people in our community share your experiences, yet talking about periods with friends, spouses, colleagues, or family members can often be awkward.
Join us for an hour to have the open conversation you've always wanted– learn about bettering menstrual health, achieving period equity, and LUÜNA naturals' work as a local, sustainable period wellness brand.
By the end of this workshop, participants will also receive an exclusive LUÜNA discount, so you can try the products yourself!
✨What to expect
Short quiz about periods
Fun and engaging introduction to menstrual health and equity
Judgement-free zone to share your ideas and questions about menstrual health
🙌 This workshop for:
Everyone. We welcome all menstruators and allies– whether you have periods or not, we'd love for you to join.
📅 Wednesday, 17 August 2022
⏰ 7 - 8 pm (Doors open 6:45 for registration)
📍Garage Society Central: 23/F, On Building, 162 Queen's Road Central (google maps)
🎟 Free Event
🎤 English
👋 Meet your workshop host!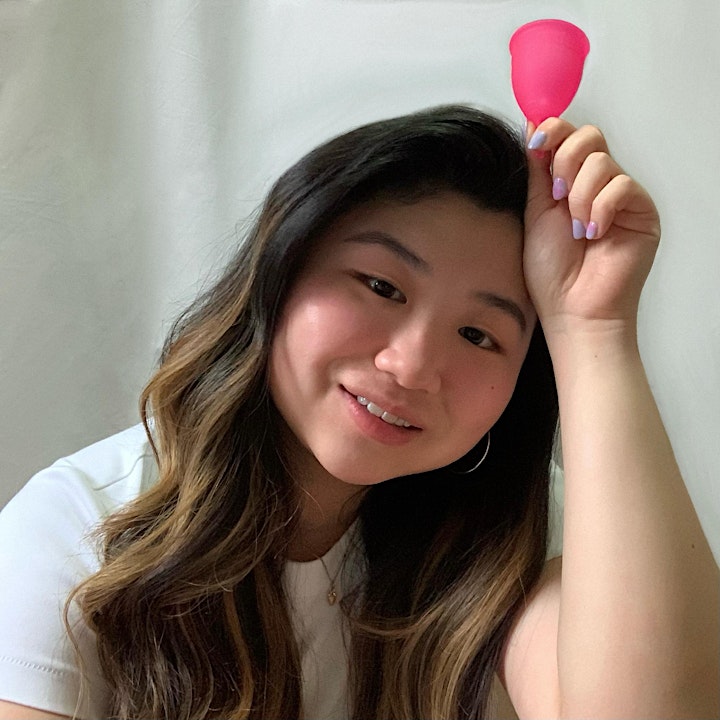 Content & Community Manager, LUÜNA naturals
After graduating from my Bachelor's Degree in Global Communication at CUHK, I first connected with LUÜNA's founder, Olivia, back in 2021. As an avid user of LUÜNA's products and a passionate individual for social change, I joined the LUÜNA team in 2022 as Hong Kong's Content & Community Manager.
📣 About LUÜNA naturals
LUÜNA is a purpose-driven period wellness company, proudly built in Asia. Our woman-built ecosystem provides holistic cycle care, pairing healthy and organic products with educational resources, underpinned by a supportive and purpose-driven community.