Let go of what no longer serves you with the 'Exceptional Existence Reboot...
Description
'I don't think anyone recovers from giving up on themselves' Tama Kieves.
Is there something in your life that you have wanted to achieve for some time but just haven't been able to? Do you wish your life was different in some way? Is there a huge goal your team has been working towards that you would like to achieve faster/better? It's time to live and achieve the life and success you desire.
Join us for an evening of release and attraction. In this session we will focus on relaxing the body and mind as we release what no longer serves us and take powerful steps to attract the life we want.
Exceptional Existence Reboot Method (EERM):
'Memories, imagination, old sentiments, and associations are more readily reached through the sense of smell than through any other channel.' Oliver Wendell Holmes

EERM, developed by an Intuitive Guide is based on over 20 years of experience by Clinical Psychologist Dr. Benjamin Perkus and will be run by Intuitive Life Coach, Intuitive Guide and Energy worker, Louise.
During this session, up to 11 attendees will focus on an individual intention - something they want in their life. The facilitator will walk the group through a series of exercises. The session will also utilize a number of tailored 100% natural scents to support participants as they tap into their subconscious mind to identify past experiences that may be holding them back. The facilitator will support attendees to look at and interpret these situations through the session. The session will then end with techniques to affirm a new path. In many cases, attendees have felt a shift and seen immediately signs of change within minutes of leaving the workshop
'Our past is not in the past. It is in front of us and affects every decision we make. As soon as I found the Exceptional Existence Reboot Method, I knew that I had come across a life changing technique. With the help of certain scents, people are supported to access the subconscious mind and identify the root cause of their limiting beliefs. Studies have shown that between 95- 98% of our decisions are made by the subconscious. EERM taps into the subconscious to identify those things that are holding us back and 'rewrite the program'. Louise – Certified Intuitive Life Coach.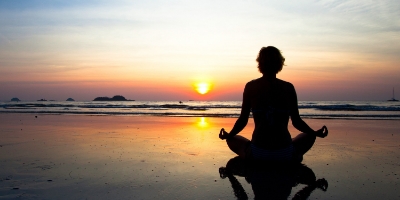 What others have to say about EERM...
"Oh Lou I have been so light and happy today thank you again for amazing session yesterday"
~ Kirsten
'I did an EERM session with Lou a few months ago. It was a really powerful session for me. I had been looking for a career change for some time but I didn't know where or how to start and was feeling lost in it all. After my session with Lou something came up for me that took me down a completely unexpected path that I wouldn't have explored before the session. The session moved me to follow that path and since then I have started my own business that I am enjoying so much and it has been a success very quickly. I would strongly recommend an AFT session with Louise to everyone!'
~ Leah
"Before my experience with Louise I was at a crossroad in my career and my intention was to unblock what was holding me back. The next morning, out of the blue an opportunity fell into my lap & I was overwhelmed with gratitude & also quite surprised in how my life went from confusion to complete clarity within 24 hours. I can now confidently say that I found the perfect practice, the perfect business partner & job role."
~ Nikki
"I did an EERM session with Lou a few months ago. It was a really powerful session for me. I had been looking for a career change for some time but I didn't know where or how to start and was feeling lost in it all. After my session with Lou something came up for me that took me down a completely unexpected path that I wouldn't have explored before the session. The session moved me to follow that path and since then I have started my own business that I am enjoying so much and it has been a success very quickly. I would strongly recommend an EERM session with the amazing Lou to everyone!"
~ Leah
"I came into the EERM workshop with this constant fear that I'm not ever going to reach my goal… in the session, I started to realised what I need and want to work on and even what causes this fear. The power of this technique truly amazing. Lou, thank you so much for making me feel safe and supported, as always, you are inspiring me!"
~ Keren
"A wonderful experience hosted and orchestrated by the amazing Louise. The process allowed me to focus on an issue that had nagged me for a while and allowed me to start the path to closure. Would highly recommend this if you are burdened with an issue or situation that you have tried to work your way though but find it difficult to find the path."
~ Mark
"Louise draws a vast range of people to her group EERM sessions. The one thing all these people have in common is that they want to heal a particular area in their lives, and so when you attend her session, the energy feels very warm, safe, protective and healing. And Louise truly wants to help us empower ourselves. Her presence and leading into the guided "meditation" is subtly very powerful. I left the session feeling a lot lighter within and with a skip in my step and wanting to do EERM with her every week. I think it's a combination of the entire experience that made me feel 'life is not that difficult and visualising the vast possibilities out there for me and eventually helped me get out of a rut'. Namaste Louise"
~ Helen
I have to tell you, Louise, that the day I experienced EERM with you COMPLETELY changed my life. I remember not being able to stop myself from crying. I felt embarrassed as I was with a group of people. I was confused about why I was crying but felt an overwhelming feeling of relief. For 40 plus years I had been carrying a burden. After the AFT session with you, I stopped blaming myself for someone else's wrong doing to me and I continue to feel LIFTED to this day I used to let my experience define who I was I no longer do that I have forgiven. That day freed me. You truly have an exceptional gift. I think what you are doing is exceptional. Much love. X
~ Susan

Louise, I feel so grateful to participate in your session, it really helped to ground and support me. I still dealing with many panic and fear feelings every day, but the session really empowered me to believe that I could recover one day. For me, those best therapists are the one who teaches you the skill in healing yourself rather than asking you to return to see them over and over again. I believe you are the first one, you willing to spread out the healing power to everyone. Thank you!
~ Jan
I am in awe of how powerful this technique is and was with such little effort and time. As an intuitive guide, I've spent a year clearing probably 500 beliefs from my subconscious and in one session I can feel what I cleared showing up in my reality! I had a few tears in my session and the day after was rough (and I know you said that would happen) but today I woke up feeling absolutely amazing and confident. I haven't had a negative feeling about myself all day and have been walking tall! Affirmations have never really stuck with me in the past but this is next level x Thank you, Louise.
~ Kara