"Leonardo and his Fantasy Creatures" - Concert with Narration - FREE EVENT
Sales Have Ended
Registrations are closed
Please bring the voucher attached to the confirmation email to our reception desk at the venue from 7pm onwards on the day of the event and exchange it with a valid ticket. Please be reminded that being a free event, seating may not be guaranteed if you show up later than 15 minutes before the beginning of the event and that uncollected tickets will be released to walk-in audience minutes before the show starts. Please let us know if you are no longer able to attend the event, in order to reallocate your ticket(s) to other guests. Children under the age of 6 will not be admitted. 請帶同票據,連同確認電郵於演奏會會場之接待處換取有效之門券,換領時間由當天晚上七時正開始。 請留意,因是次活動不會收取任何費用,大會將不會保留座位,故請各位於活動開始前十五分鐘自行到達場地排隊及入座。如未能於開場前十五分鐘到達,門券將會分發給即場登記的人士。 如未能出席,敬請及早通知,以便安排相關門票給候補人士。 六歲以下的兒童不得內進。
Sales Have Ended
Registrations are closed
Please bring the voucher attached to the confirmation email to our reception desk at the venue from 7pm onwards on the day of the event and exchange it with a valid ticket. Please be reminded that being a free event, seating may not be guaranteed if you show up later than 15 minutes before the beginning of the event and that uncollected tickets will be released to walk-in audience minutes before the show starts. Please let us know if you are no longer able to attend the event, in order to reallocate your ticket(s) to other guests. Children under the age of 6 will not be admitted. 請帶同票據,連同確認電郵於演奏會會場之接待處換取有效之門券,換領時間由當天晚上七時正開始。 請留意,因是次活動不會收取任何費用,大會將不會保留座位,故請各位於活動開始前十五分鐘自行到達場地排隊及入座。如未能於開場前十五分鐘到達,門券將會分發給即場登記的人士。 如未能出席,敬請及早通知,以便安排相關門票給候補人士。 六歲以下的兒童不得內進。
A concert show about the great genius Leonardo da Vinci
About this Event
For the commemoration of the 500 years from Leonardo da Vinci's death, the Italian Cultural Institute in collaboration with Ensemble Ubertini is proud to present a concert-show with 7 instruments a conductor and a narrator.
Leonardo da Vinci was a multitalented man. His fame is planetary and and he had a great desire for knowledge.
Leonardo collected thoughts and fantasies of the humanity in fairy tales in which often appear the figures of fantastic animals.
Basilisks, dragons, phoenixes: fantasies shared by the West and the East, mythical animals that they fly in the popular literatures of Europe and Asia.
Composer, Fabrizio De Rossi, based his work on the short fables of Leonardo da Vinci in which are described fantastic and imaginary animals. The texts are chosen and read by David Riondino.
In this concert, the set of texts and music becomes a single weaving, a tapestry of music and words. Don't miss this unique concert-show.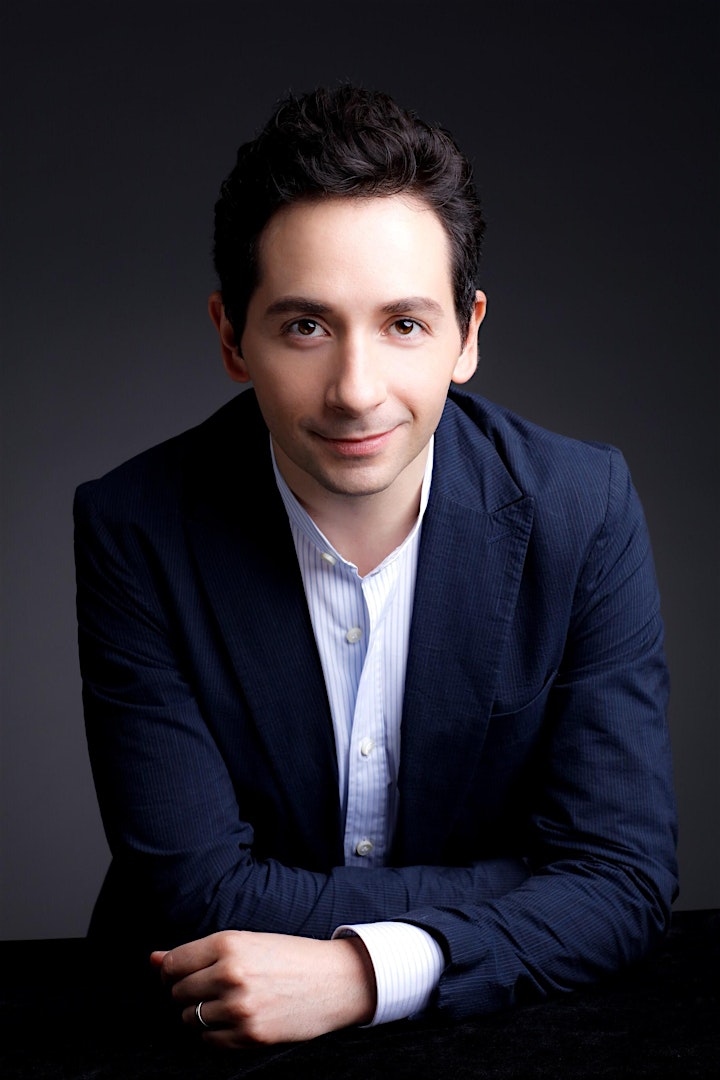 The Ensemble Ubertini is a chamber orchestra founded in 2016 by an idea of Lorenzo A. Iosco.
Members of the Ensemble are guest musicians v from Europe, United Kingdom and Asia.
The main interest of this ensemble is to rediscover some of the most important repertoire of the twentieth and twenty-first century.
The ensemble has already collaborated with important international musicians. Special mention to the concerts with the Italian pianist Gilda Buttà (official pianist of Ennio Morricone) playing the first version of Rhapsody in Blue and the F. Gulda Cello Concerto with cellist Kristina Blaumane (first cello of the London Philharmonic Orchestra).
David Riondino
David Riondino (born 10 June 1952) is an Italian actor, singer-songwriter, comedian, writer, playwright, screenwriter, director and composer.
Born in Florence, the son of a teacher, Riondino started his career in the mid-1970s as a member of the musical ensamble Collettivo Victor Jara. In 1979 he made his solo debut with the album David Riondino, and the same year he was the opening act in a series of concerts by FabrizioDe Andrè and Premiata Forneria Marconi. In 1980, following his second album, Boulevard, with arrangements by Shel Shapiro, he focused on his live activity, where he mixed improvisation, music and cabaret.
Starting from the second half of the 1980s Riondino enjoyed a large success thanks to the semiregular participation to the Canale 5 show Maurizio Costanzo Show, where he used to improvise surreal songs imitating the style of the Brazilian singer-songwriters.In 1987 he released his third album Tango dei miracoli , whose booklet was illustrated by Milo Manara.
Riondino's variagated career includes films, TV-series, comedy plays as well as novels, poems and several collaborations with newspapers and magazines as a humorist and a semi-serious columnist.
Lorenzo Antonio Iosco
Clarinettist and conductor, based in Hong Kong where he is a member of the Hong Kong Philharmonic Orchestra.
Before moving to Asia, Lorenzo was a member of the London Symphony Orchestra for 7 years and of the Madrid Opera House (Teatro Real) in Spain for 3 years.
Lorenzo was born in Potenza, Italy in 1985 and studied at the Luigi Cherubini conservatory in Florence where he graduated with first class honours.
As a clarinetist he worked with Chamber Orchestra of Europe, Philharmonia, BBC Symphony Orchestra, London Sinfonietta, St Petersburg Philharmonic Orchestra, Dallas Symphony Orchestra, Orchestra dell'Accademia Nazionale di Santa Cecilia in Rome, Opera di Roma, Orchestra del Teatro La Fenice in Venice, and has performed with renowned conductors including Valery Gergiev, Bernard Haitink, Sir Colin Davis, Sir Simon Rattle, André Previn, Yuri Temirkanov, Daniel Harding, Semyon, Bychkov, Lorin Maazel and John Adams.