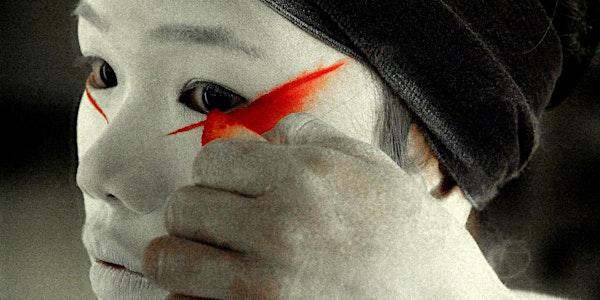 Legend Lin Dance Theatre Documentary Screening 無垢舞蹈劇場紀錄片放映─The Walkers 行者
Directed by Singing Chen 陳芯宜 導演 2014|147min|Colour 彩色|Documentary 紀錄片 | In Mandarin with English subtitles 國語發音,附英文字幕
About this event
2016 Vladivostok International Film Festival 海參崴影展
2016 Göteborg Film Festival 哥德堡電影節
2014 Taiwan International Documentary Festival - Audience Choice Award 台灣國際紀錄片影展-觀眾票選獎
Filmed over the course of ten years, this documentary by Singing Lee is a poetic expression of the persistence and creativity of Lin Lee-chen, capturing the internationally renowned choreographer's meditations on life itself. Exquisite imagery of layered cloth and contours of dancers' bodies invite the audience to see with a tactile eye.
台灣藝術紀錄片導演陳芯宜十年磨一劍,以真摯迷人的影像詩,記錄國際級編舞家林麗珍的生活與創作。電影畫面極為細緻,層層疊疊的布幔,舞者緩慢移動的身體與肌肉紋理,處處使觀眾打開感官,以視覺想像觸覺。
About Legend Lin Dance Theatre
Founded in Taiwan by choreographer Lin Lee-Chen, Legend Lin Dance Theatre has created their own aesthetic of "emptiness" and "slowness", producing only four dance works in the past 24 years: Mirrors of Life, Anthem to the Fading Flowers, Song of Pensive Beholding, and The Eternal Tides. With an exquisite "slowness of movement" as a response to the moment, and to life, their dance distils and transforms the body as it moves to its own pulse.
After an eight-year absence, Legend Lin Dance Theatre returns to Hong Kong with a new performance Poetry in Motion, along with an exhibition of moving and still images. The showcase illuminates their different dimensions and astonishing powers of physical and emotional expression.
無垢舞蹈劇場簡介
由編舞家林麗珍創立,根生台灣島嶼上的無垢舞蹈劇場,長年實踐「空」與「緩」的美學,自1995年創立以來,二十四年間淬煉出《醮》、《花神祭》、《觀》、《潮》四部作品,以「緩行」回應生命,以身體沉澱延展,回應存在當下,開展出獨特的肢體語彙,沉緩細緻,迥異新穎,每每獲得國際肯定。
睽違香港八年,無垢舞蹈劇場這次在攝影生活方式節,不僅將演出《緩行中的漫舞》,還會展出他們靜態與動態的影像記錄,讓我們得以從各種層面,見證無垢舞蹈劇場深沉而撼人的能量。
Post-Screening Discussion
Legend Lin Dance Theatre Artistic Director Lin Lee-chen and renowned Hong Kong theatre actor Andy Ng Wai-shek will be in conversation after the screening, discussing their experiences and methods with "the body".
Lin's choreography embodies Eastern aesthetics of physical expression that engage "emptiness" and "slowness", while the exercise "meditation with drumming" is the cornerstone of her exploration of the body and performance—the energy that surges and reaches the zenith is a grounding force within the body, one that unveils a rich emotional realm.
Ng has developed a performance and training system that centres on the oneness of mind, body and technique. This unity is a culmination of his theatre practice and Eastern and Western studies for almost two decades.
映後對談
放映後,無垢舞蹈劇場藝術總監林麗珍,將與香港著名舞台劇演員暨教育工作者吳偉碩(梵谷)對談。林麗珍的編舞強調「空」與「緩」的東方身體美學,以「靜坐鼓」作為演員肢體開發及演出的基礎,作品飽含一股沉穩安定的身體力量,也隱約看見了豐饒的精神世界。而梵谷也於近二十年,透過他對東西方體系的學習鑽研與舞台實踐,整合出一套「心體一技」系統,作為貫通他演出與訓練的基礎。兩位將分享他們關於「身體」的經驗與方法。
Presented by Hong Kong International Photo Festival and Kwang Hwa Information and Culture Center
香港國際攝影節 及 光華新聞文化中心 聯合主辦
Supported by Taiwan Film Institute x Taiwan Cinema Toolkit
鳴謝╱國家電影中心「臺灣電影工具箱」計畫
Photographed by Chen Tien-Mou
攝影╱陳點墨
Organiser of Legend Lin Dance Theatre Documentary Screening 無垢舞蹈劇場紀錄片放映─The Walkers 行者