Description
「LEAN STARTUP: 以低成本找出有市場潛力的產品」
學習:
1."精益創業" 的概念和工具
2. 用"精益畫布"快速制作商業模型
3. 客戶開發流程
4. 收集大量客戶信息及市場反饋進行快速發展
5. 從概念到產品發佈的8個商業技能
更多...
***LEAN STARTUP工作坊將於當晚公佈***
講座對象:
中小企業 / 公司有意轉型的企業家 / 創業人士 / 學生
費用:
早鳥優惠: $100 (截止日期: 4月7日) ; 原價: $150
講者簡介:
麥梓峰 Patrick Mak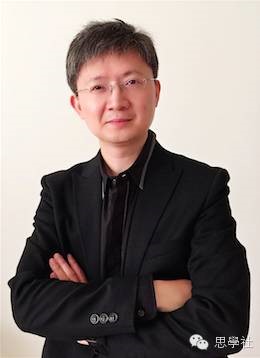 -思學社創始人、思致科技創始人、主席及CEO
-移動互聯網、數碼及社交營銷、O2O零售及電子商務的客戶體驗及運營專家
-美國西北大學Kellogg 管理學院及香港科技大學聯合舉辦 EMBA 畢業
-定期到哈佛、斯坦福及奇點大學進行研習進修與各行業領袖進行研討
-超過20年的大型跨國企業高層管理經驗
-在中港兩地有10 年創業經驗,從事管理諮詢、通信零售、數學化營銷
-近10年爲超過100 家大中華及東南亞地區企業提供諮詢與培訓服務
Organiser of LEAN STARTUP: 以低成本找出有市場潛力的產品
THE WAVE
是位於觀塘的嶄新綜合平台,提供工作空間、展覽場地及餐飲設施於一身。一班有夢想有熱情的創業者及中小企商家凝聚
一起
去實踐理想、拓展業務、更重要的是突破自己所想及持續發展令業務穩健增長。還有不同行業的專家提供諮詢服務,亦會定期舉辦不同範籌的座談會,有助他們選擇適合的創業或營商環境、發展業務、創新經營,以及了解最新的商業策略和趨勢。
THE WAVE is a cutting-edge, integrated platform which provides co-working space, exhibition venue and catering facilities in the heart of Kwun Tong district. Passionate dreamers, startups, entrepreneurs and SMEs will all bind tightly at The Wave to have a breakthrough, develop their business, expand their companies continually and ultimately make their dreams come true! In order to give them the greatest support from picking the right industry to getting the new insights and developing profitable business model, we offer professional consultation services, regular seminars and forums to make their startup journey easier and smoother.