Event Information
Location
Online
Scan QR code and register to get instructions
China, 00000
China
About this Event
Register by scanning the QR code
Want to change your life in 2020?
Whether you want to communicate better with developers, drastically change your career path or complete your education, learning to code is a good way to get started.
Le Wagon is an intensive 9-week program to learn to code, which has already trained more than 6,000 alumni since 2013. They then started careers as developers, product managers, data analyst, entrepreneurs, etc.
For further information, come to our Open Day. We will present you the detailed program, as well as products developed by our alumni. You will also learn more about our alumni careers. And last but not least, it will be a great opportunity to meet Le Wagon team and discover our office!
The next Wagon session will start on [🔔20 April 2020]
--------------------------------------
About Le Wagon Shanghai:
Le Wagon Shanghai (https://www.lewagon.com/shanghai) is a coding school for startups, creative people and tech entrepreneurs.
Our Web Development Bootcamp (https://www.lewagon.com/shanghai/web-development-course) is designed for complete beginners or "half-beginners" who really want to dive into programming and, above all, change their mindset. Learn to think like a developer, consider issues with new insight, and become more autonomous thanks to these newly acquired abilities.
Our Data Science Bootcamp (https://www.lewagon.com/shanghai/data-science-course) teaches you from Python to advanced Machine Learning, get all the skills to join a Data Science team and boost your career.
The next Data Science Shanghai batch will start on April 20th and applications are open: https://www.lewagon.com/shanghai/data-science-course/full-time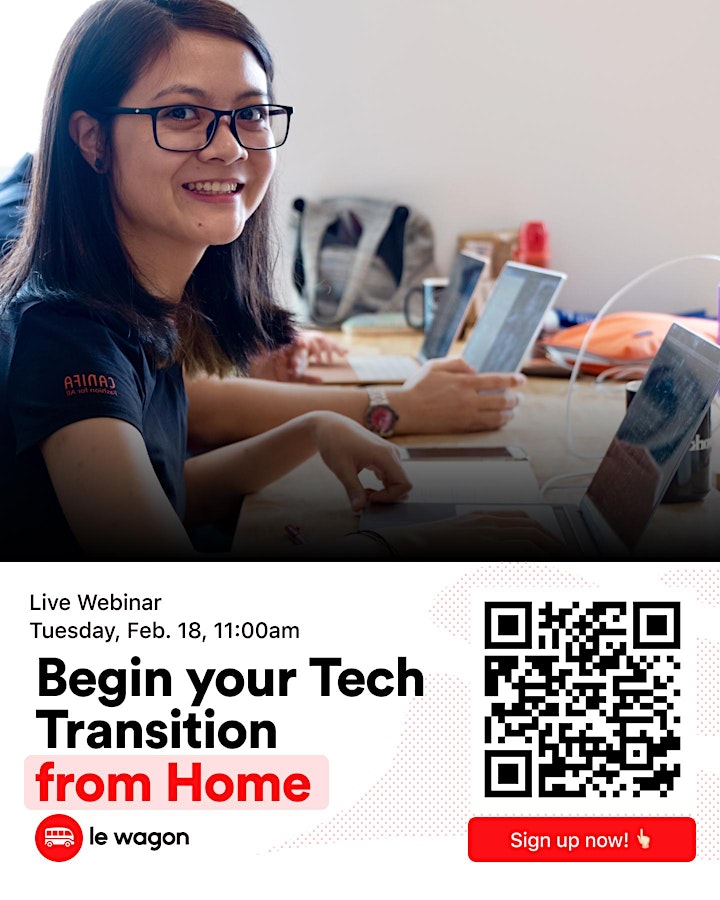 Date and Time
Location
Online
Scan QR code and register to get instructions
China, 00000
China