Description

Ranked as 1st Coding Bootcamp in Europe.
What makes Le Wagon special?
From back-end to front-end, Le Wagon covers Ruby on Rails, HTML, CSS, JavaScript and various libraries. In addition to the hard skill toolkit, Le Wagon also teaches you self-regulated learning methods, so that you can continue to learn on your own during projects after the bootcamp.
从后端到前端,Le Wagon课程包含了Ruby on Rails,HTML,CSS,JavaScript以及其他各种libraries。除了这些硬技能以外,我们还会教你如何进行自律的高效学习,这样你在训练营结束之后也仍然能够在一边做项目的同时一边自己继续学习。
Almost 1,700 alumni in 20 different cities across the world provides you with a wide network wherever you want to go work. They are engineers, journalists, architects, designers, marketers and most importantly, people with ideas. They joined Le Wagon to equip themselves with the right technical skills to project their ideas into life.
我们在全球20个城市有将近1700名校友,无论你想去哪里工作,都有随时为你敞开的人脉关系。他们有工程师,记者,建筑师,设计师,市场营销者,但最重要的是,他们是充满想法的人。加入Le Wagon,学习合适的技能,是为了将自己的想法投入现实。
Apply now for an Early Bird special rate of 10% off! Next batch starting on 9th Oct is open for application! Scroll down to the bottom of this post and click "read more"!
现在申请享受早鸟价格9折!下一期训练营将在10月9号正式开始,申请通道已经开通!拉到文章末尾点击"阅读"报名!
____________________________
☎️ Enrollment ☎️
What are the prerequisites to get enrolled in Le Wagon:
加入Le Wagon需要哪些前提条件:
1. Self-regulation ability: To start with, you have to finish the Ruby Test on Codecademy to be eligible for a face-to-face/ skype/ phone call interview.
自我管理能力:首先要独立完成Codecademy上的Ruby测试,才能够有机会进行面对面/视频/电话面试的机会。
2. Dedication and team spirit: 2 consecutive months, Monday to Friday, 9 a.m. to 7 p.m., immersive training with live code challenges is no piece of cupcake. It takes more than just whims to become productive by the end of the bootcamp. Great interpersonal skills are also essential to working together with teammates on your projects- collaboration, delegation, complementation... (if you don't have them already, you will have plenty of chance to practice.)
专注以及团队精神:连续两个月,从周一到周五,早9点到晚7点,实训代码挑战,浸入式训练并不是容易的事。要想在训练营结束时具有丰硕的收获,光靠一时兴起是不行的。优秀的人际关系技巧对于后期与队友在项目上的通力合作非常重要—合作,任务分配,强项互补等等。(如果你觉得这方面还有所欠缺,训练营期间会有很多机会供你练习打磨。)
3. The right expections: Le Wagon does not make promise of job-landing services, nor does it mass produce senior engineers (let's be realistic). What we do offer, except for coding techniques (software/ DB structure, front-end/ back-end development), are best tech practices used in startups, soft skills and product development methodology, as well as technical insights that help to breed and shape your creative ideas.
Le Wagon不做帮找工作的承诺,也不是批量生产工程师的地方。但是我们提供的,除了编程技能之外(软件/数据库结构,前端/后端开发),还有创业公司使用的最佳操作,软技能,产品开发方法论,以及能够帮助你将富有创造力的想法塑造成型的科技思维模式。
❤️ Routine ❤️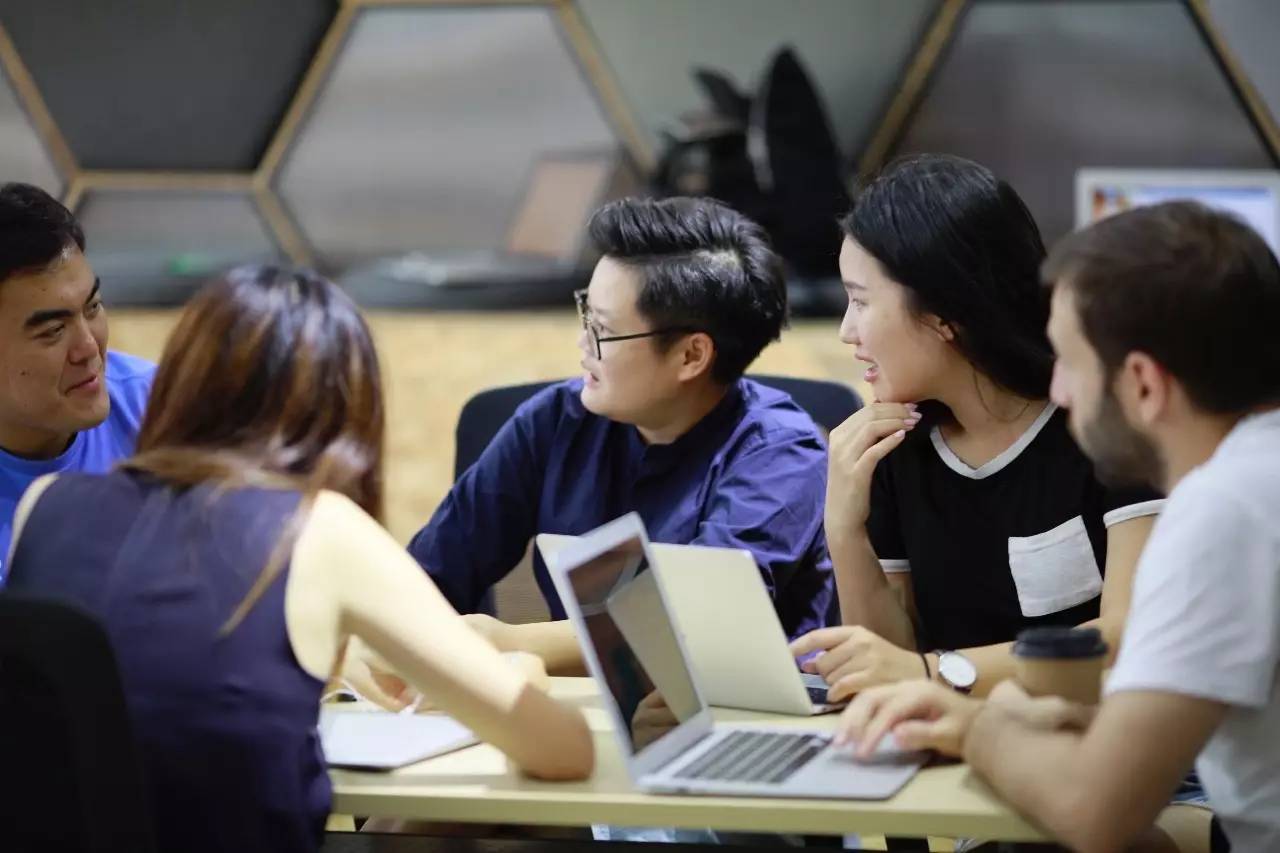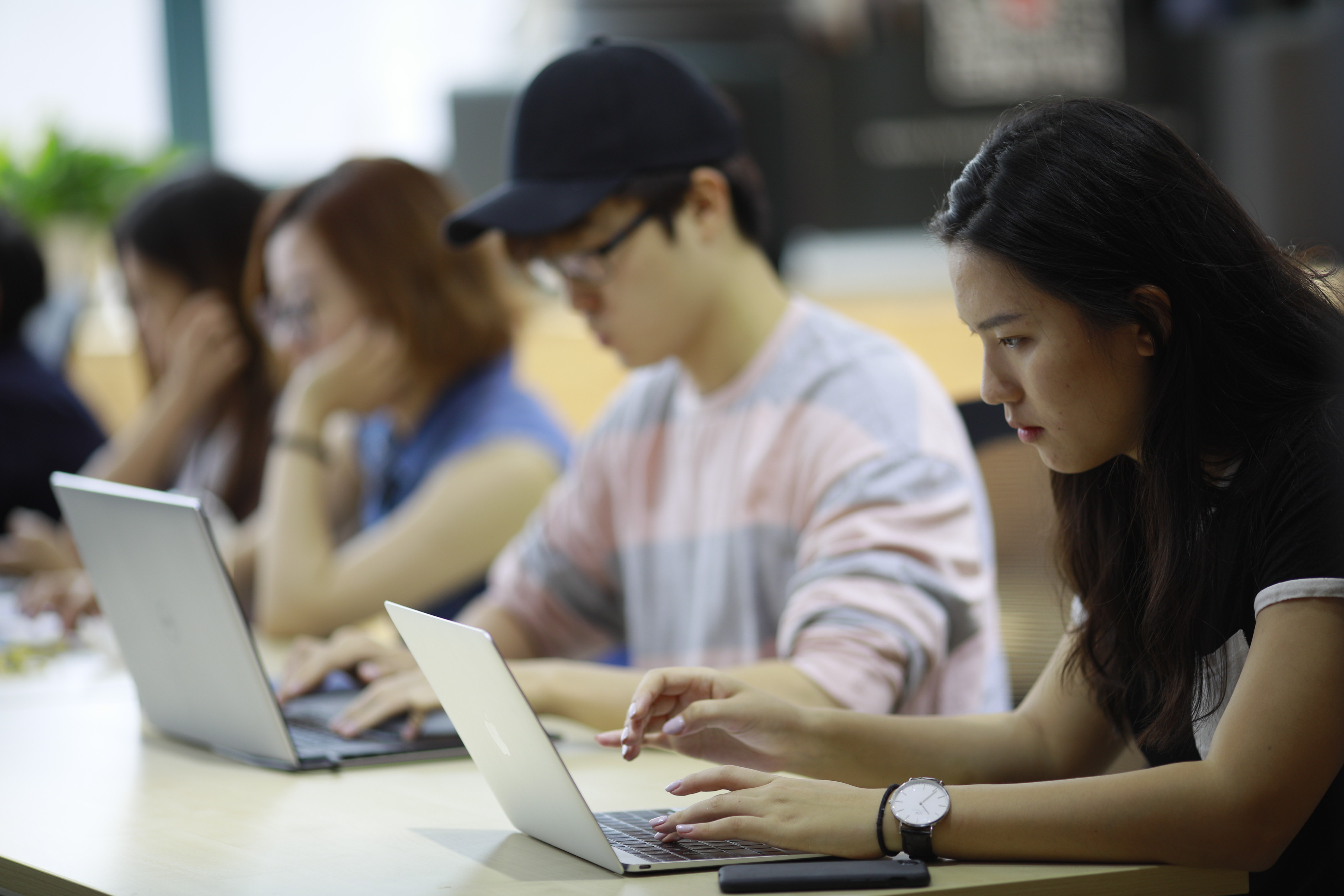 Weekly Yoga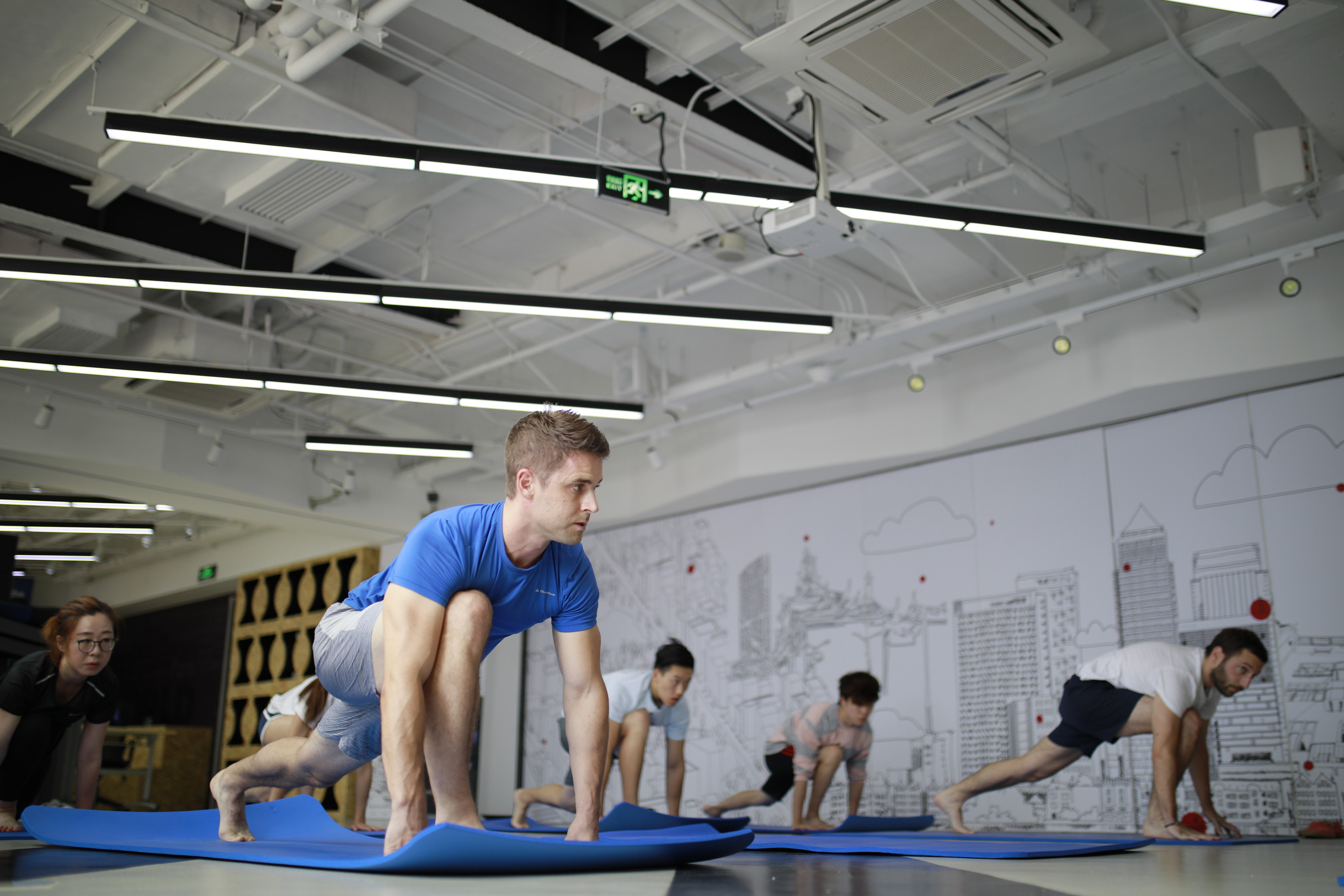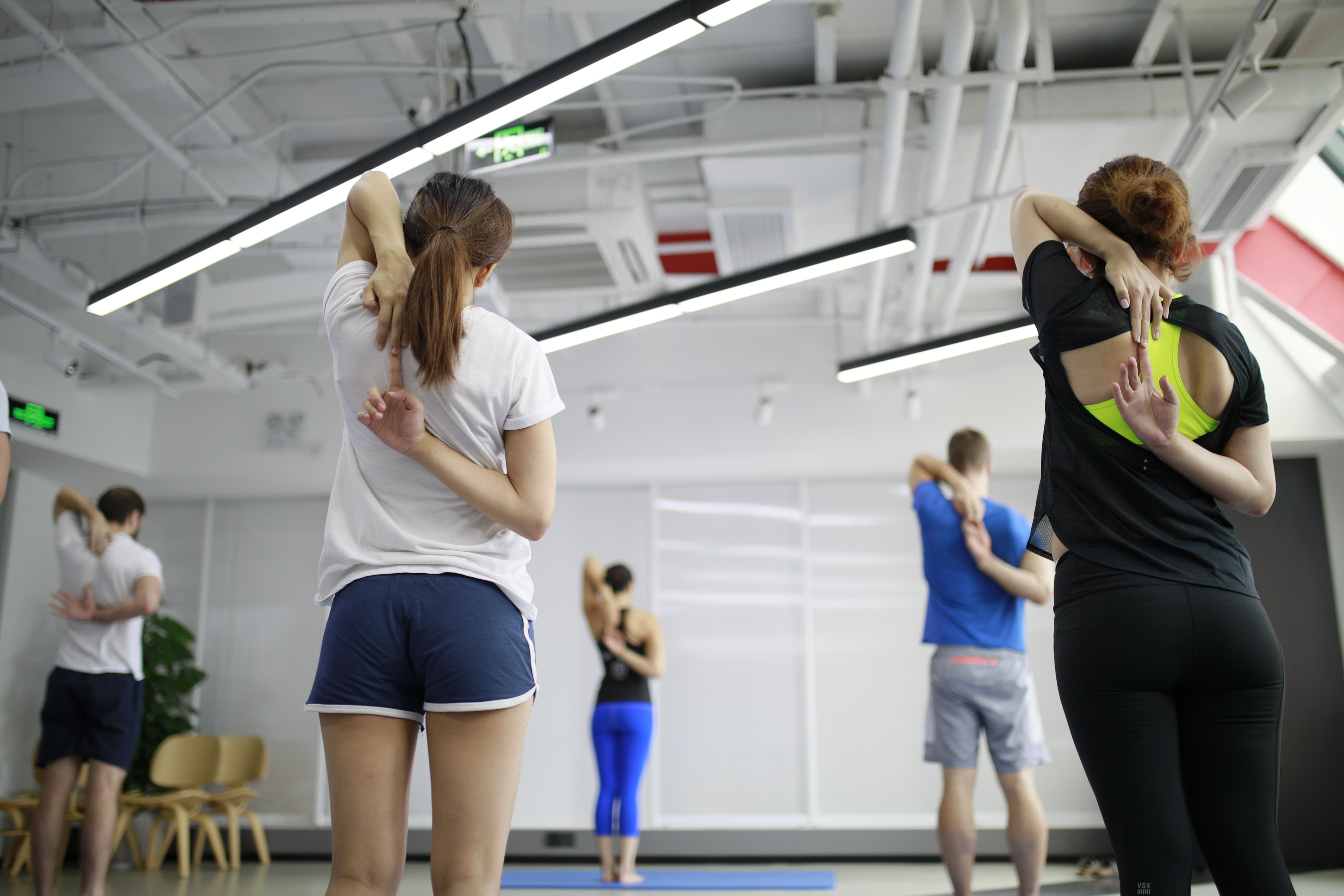 Company Visit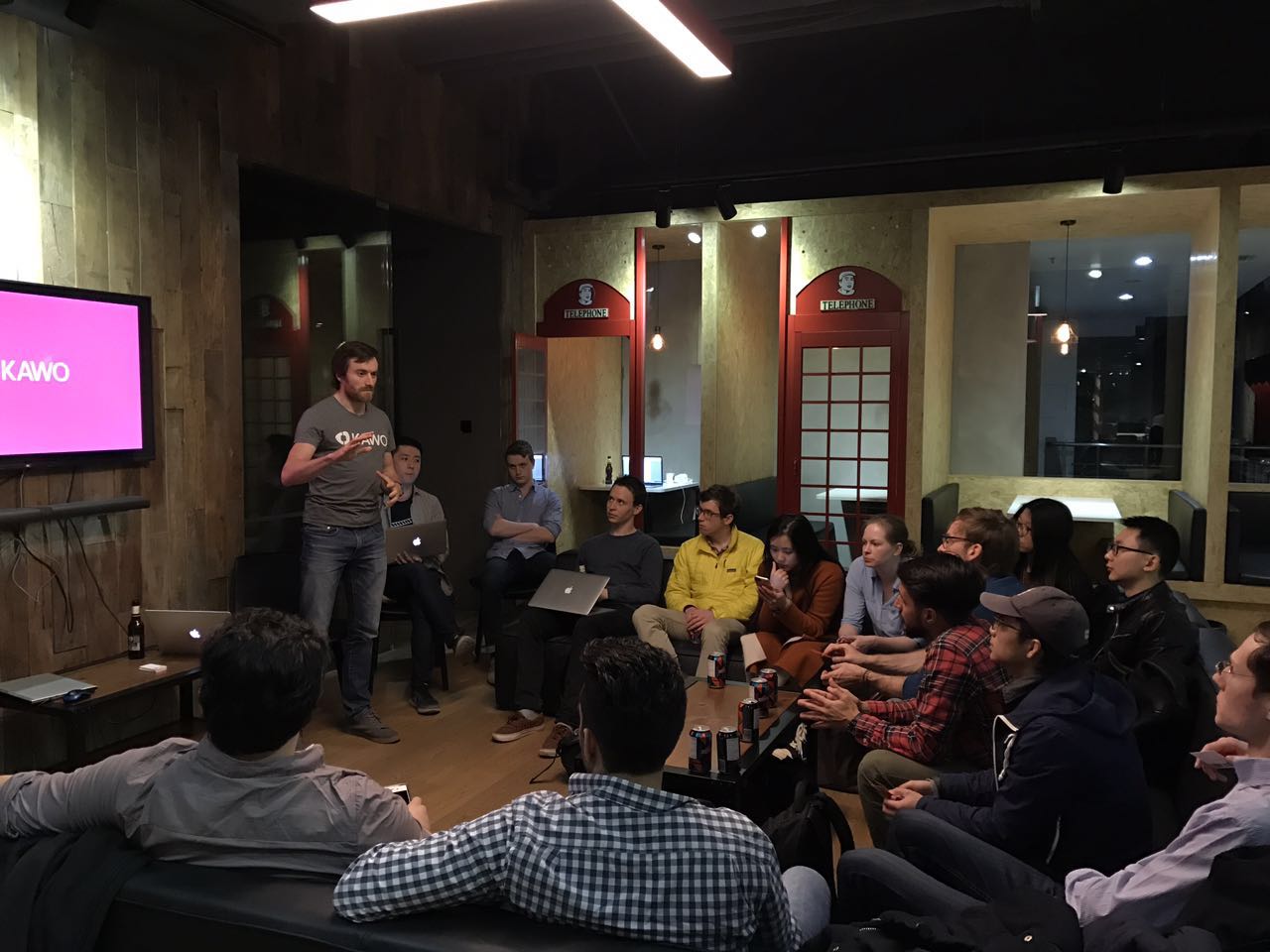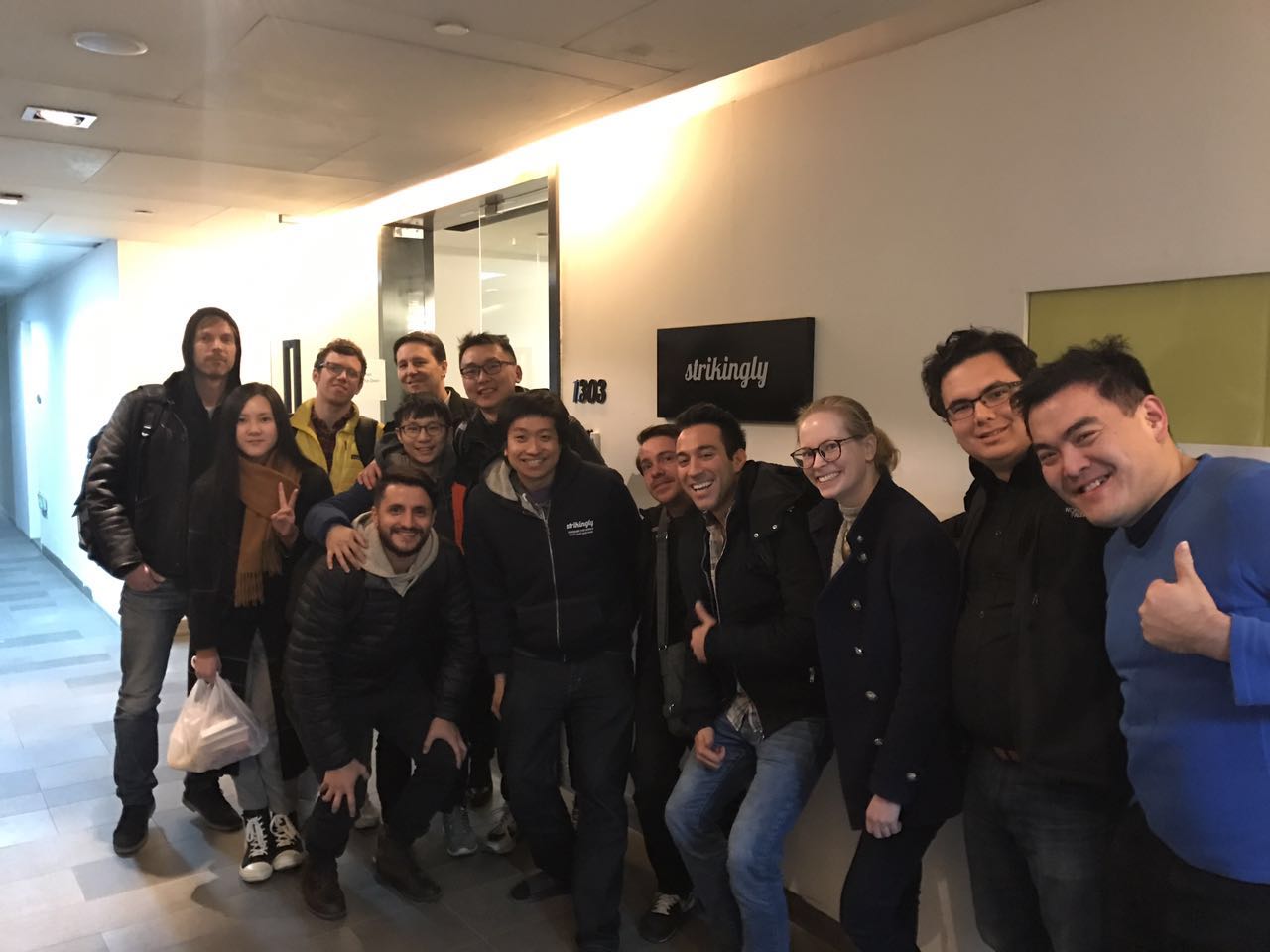 Community Workshops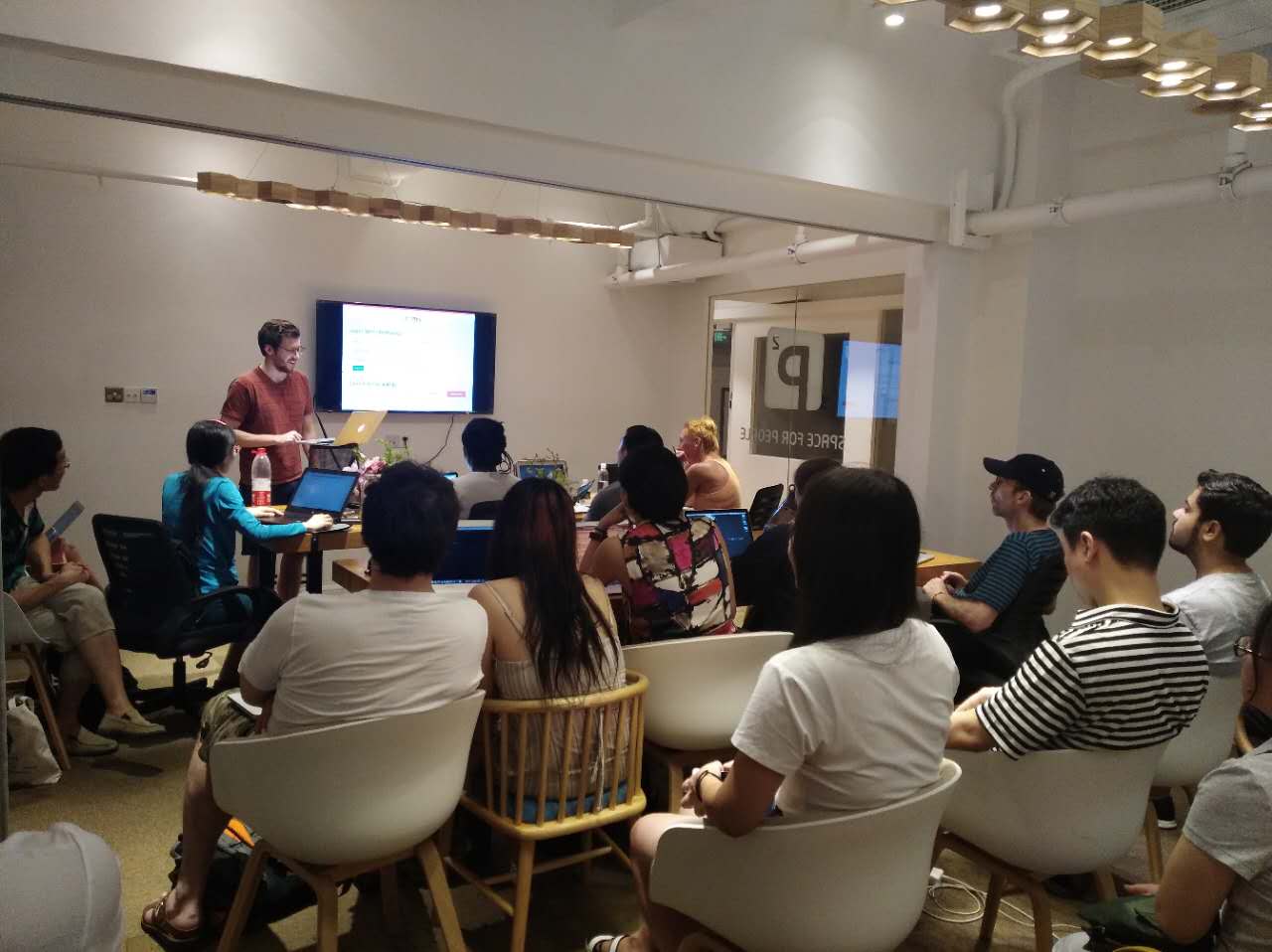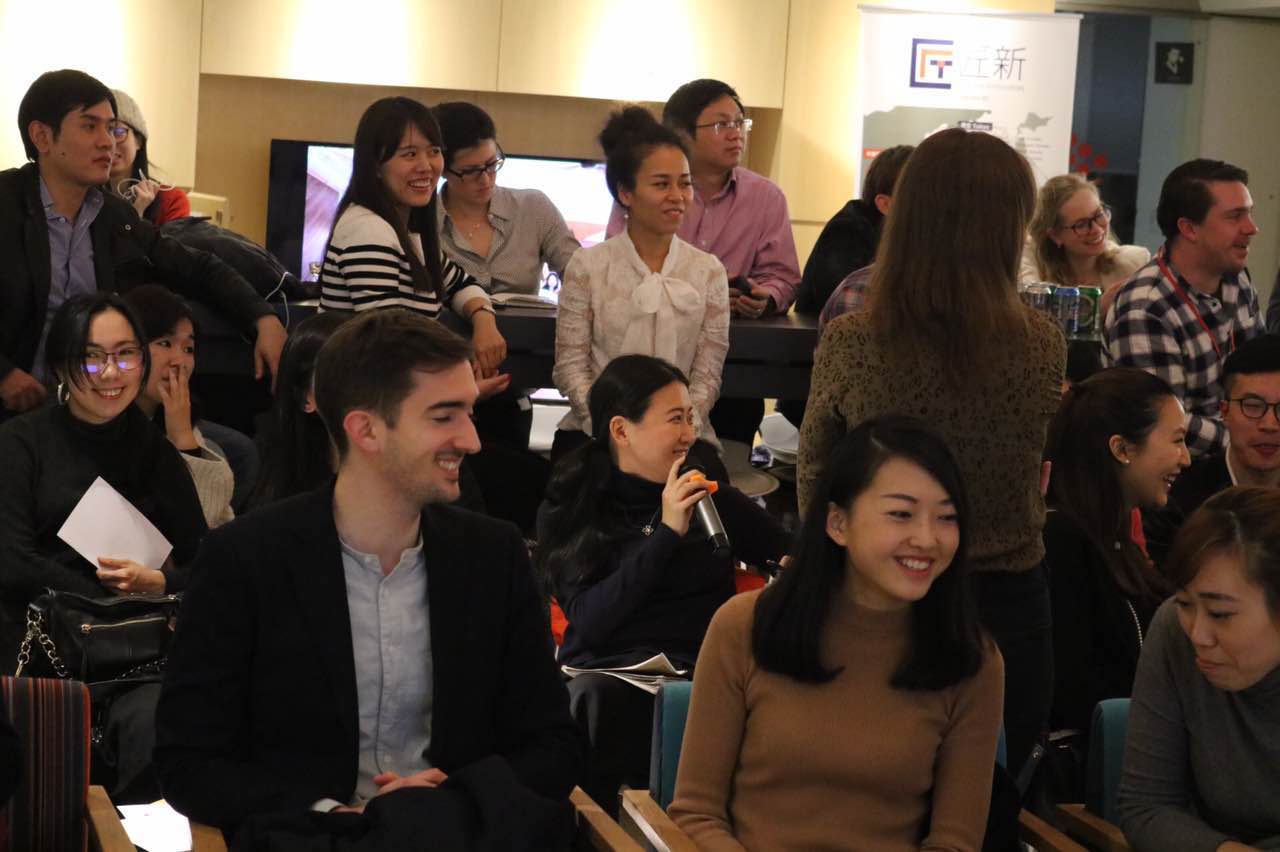 Demo Day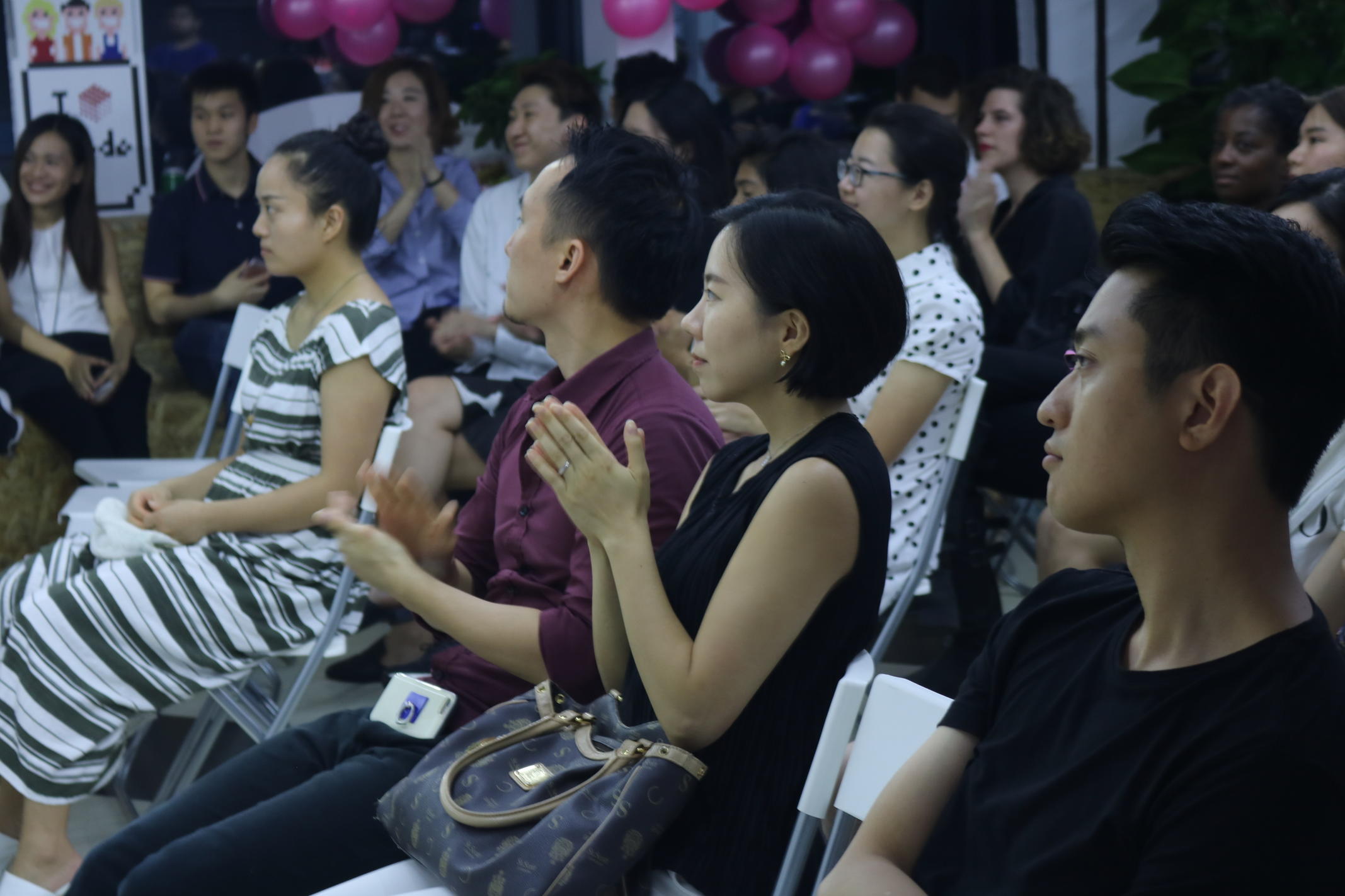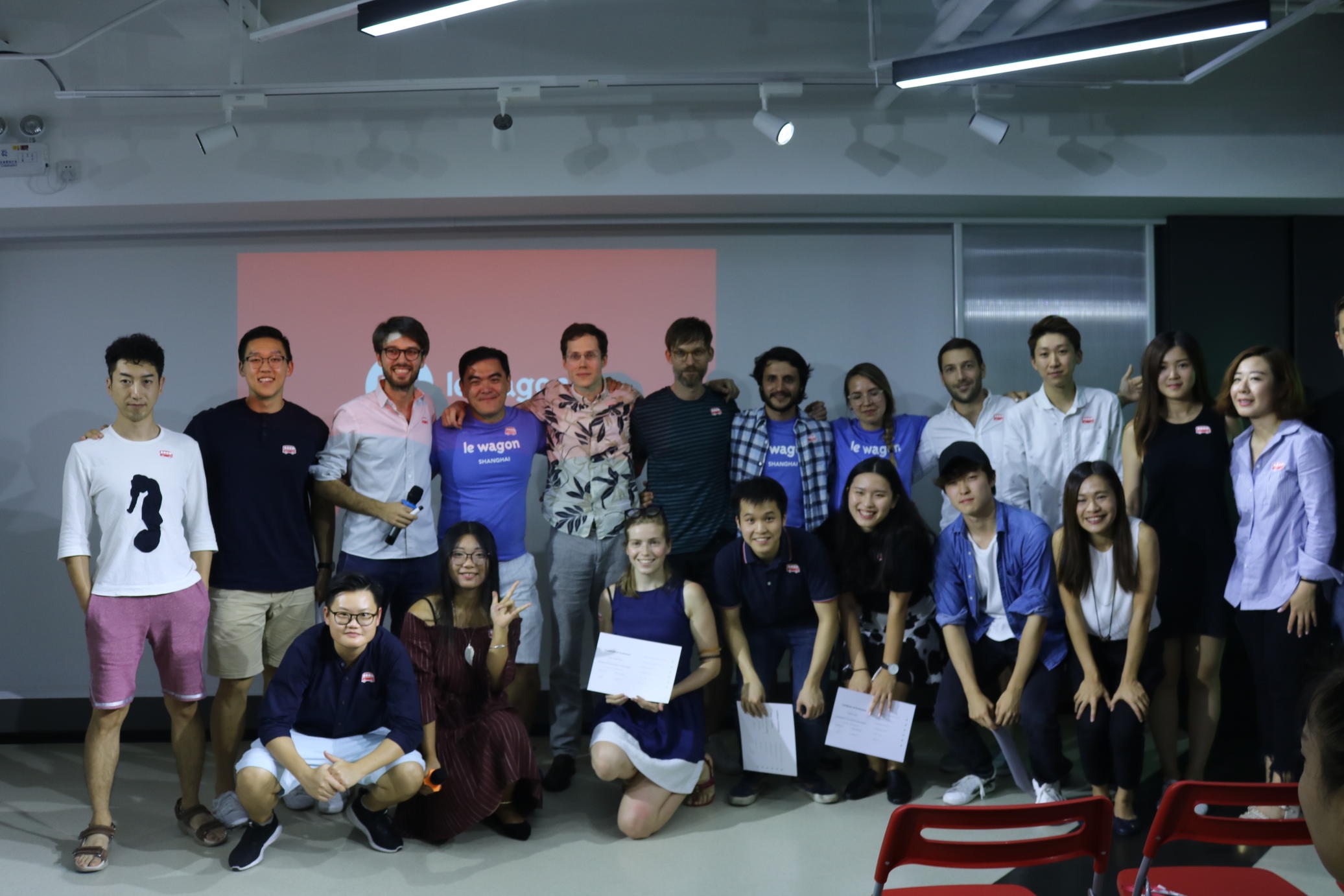 Program Timeframe: 9th Oct 2017 - 8th Dec 2017
2017年10月9号 - 2017年12月8号