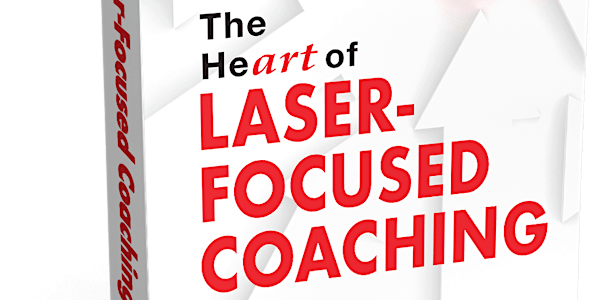 Laser-Focused Coaching: A Revolutionary Approach to Masterful Coaching
The HeART of Laser-Focused Coaching: A Revolutionary Approach to Masterful Coaching Speaker: Marion Franklin, MS, MCC
Refund Policy
Contact the organiser to request a refund.
About this event
Date: 26 June 2020
Time: 9.00am - 10.30am (HKT)
Format: Zoom Webinar (link will be emailed 2 days before event)
Fee: HK$100 for members / HK$250 for non-members
The HeART of Laser-Focused Coaching: A Revolutionary Approach to Masterful Coaching
Speaker:  Marion Franklin, MS, MCC
After listening to thousands of hours of coaching from group and individual mentoring and certification training, I discovered that coaches get trapped repeatedly by the same pitfalls. When using the Laser-Focused approach, you'll be able to:
avoid getting seduced by the story
ask questions that get right to the heart of the matter
have the client do all of the summary
know how to create the shift and what to do afterwards
recognize the client's underlying pattern and know how to address it and so much more
That's why I wrote The HeART of Laser-Focused Coaching –– A revolutionary and unprecedented approach that makes coaching easier while also enhancing your ability to help your clients create deep and profound change. Transform your coaching into something so powerful and life-changing that your coaching consistently flows and becomes effortless.
The HeART of Laser-Focused Coaching will not only boost your confidence and mastery as a coach, it will enable you to produce sustained results for your clients. With my background as a teacher, trainer, and speaker, blended with my decades of coaching experience, I designed this book to not only show you what laser-focused coaching looks, sounds, and feels like, but to show you HOW TO coach for permanent, life-altering change.
Marion is author of "The HeART of Laser-Focused Coaching: A Revolutionary Approach to Masterful Coaching". (https://laserfocusedcoachingbook.com/)
About Marion:
As a Master Certified Coach (MCC) since 2006, Marion Franklin is sought after for her laser-focused approach and direct communication. Marion's work includes developing and teaching her unique program, Laser Coach Your Way to Sustainable Success Intensive that emphasizes masterful coaching skills. She facilitates ongoing Coach with Confidence mentor groups, and provides individual mentoring and supervising and published the audiobook Life's Little Lessons: Improve Your Life One Lesson at a Time.
She serves as a supervisory coach and examiner for developing coaches in an executive coaching program in addition to individual coaching clients, has been interviewed on TV for her coaching expertise, coached executives at Fortune 500 corporations, presented at numerous coaching conferences, and has been cited in The Wall Street Journal. Marion holds master's degrees in business and education and taught high school. Marion resides in Tarrytown, New York.