Event Information
Location
LA Fitness, Kwun Tong Industrial Centre Phase 2
436-446 Kwun Tong Road
LA Fitness, Flat C, 4/F , Phase 2 , Kwun Tong Industrial Centre
Hong Kong, KOW
Hong Kong
Join Anthony and Ronald for a HIIT class at LA Fitness to kick start your weekend!
About this event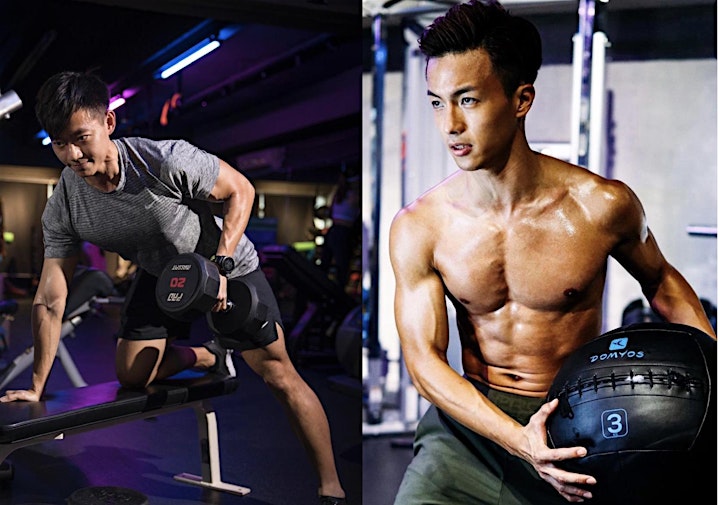 Class: HIIT with Ronald & Anthony @ LA Fitness HK (Kwun Tong)
Class description: Here, we combine free weights with squats, lunges and high intensity circuit exercises so that you can build your cardio and muscle strength according to your own body type and goals.
Participants' requirements: Masks on during the workout. 2 shots of vaccinations required. Please stay at home if you are not feeling well.
Location: LA Fitness, Flat C, 4/F , Phase 2 , Kwun Tong Industrial Centre , 436 - 446 Kwun Tong Road, Kwun Tong, Kowloon, Hong Kong
About LA Fitness HK: It is a fitness studio at Kwun Tong. LA fitness provides a variety of group fitness classes, including H.I.I.T Class, functional training, TRX, and Yoga.
About coach Ronald: Ronald is a sports enthusiast. He is certified in Pain free, stick mobility and Kettlebell. He believes sports could bring us health and self confidence, and he dedicates his career to promote sports to the community.
About coach Anthony: Anthony is the founder of LA fitness. He devotes to unleash the potential of his students. He is passionate in sports and always ready to fuel his students with motivation to reach their training goals.
Date and time
Location
LA Fitness, Kwun Tong Industrial Centre Phase 2
436-446 Kwun Tong Road
LA Fitness, Flat C, 4/F , Phase 2 , Kwun Tong Industrial Centre
Hong Kong, KOW
Hong Kong