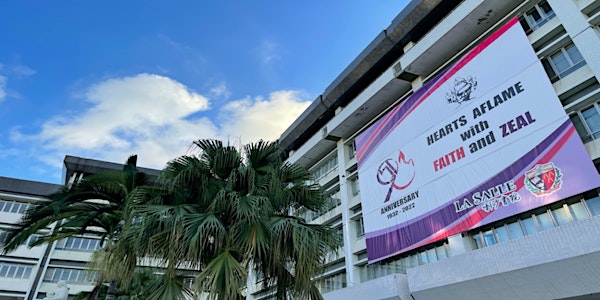 La Salle College F.1 Information Day 22'
An event for you to learn more about La Salle College's F.1 admission information
When and where
Location
18 La Salle Rd 18 La Salle Road, Kowloon City, Hong Kong Hong Kong, KOW Hong Kong
About this event
Event time: 8:45 - 11:15 am
Reception: 8:45 - 9:30 am
**For check-in, please prepare the printed ticket or the e-ticket on the Eventbrite app of both yourself and your child and the Leave-home-safe app.**
Activities of the day include:
1. Seminar:
- To learn information about F.1 admission, school life, expectations
- For parents
- First-register-first-served
**Please be reminded that every parent has to get his/her own ticket to join the seminar.
2. School Tour (Optional - for your child)
- To learn more about La Salle College's facilities and school life
- For potential/interested students
- Age limit: 10-12 (Participants are expected to be able to take care of his personal needs)
- First-register-first-served
- One participant per registration
- Separate registration should be made for additional participant(s). (If you are a parent of more than one child, and are joining without another parent, please do not choose the ticket for the Seminar in the next registration(s).)
- Parents of the children will be attending the seminar while the children will be taking the School Tour. Pick-up session is arranged at the end of the event.