Location
Blackbox Theatre, Jockey Club Creative Arts Centre
30 Pak Tin Street
Hong Kong, KOW
Hong Kong
In Search of War Relics 追尋戰爭痕跡
About this event
It is always alleged that in Hong Kong the past is not cherished – that we are a hectic city constantly on the move. While memories of the war may have faded into history, the search for this dark periodis not impossible. Outside the built-up areas, whether on the hillsides or at the shoreline, one can discover solidly constructed batteries, pillboxes and shelters.
Ko Tim-keung has been recording these unassuming military structures since the 1980s. In this talk, he will share some of the many photographs he has taken of these structures and their accompanying stories. Some of these reinforced concretestructures remain, while others have since disappeared.
常常有人説香港只會向前走,不會珍惜過去。隨著時間流逝,有關戰爭的回憶已變得模糊而成為歷史,但這段歷史其實並非遙不可及。若大家往郊市走走,不論在山丘上或海岸旁,仍不難找到炮台、機槍堡及掩體之類的戰爭痕跡。一座座以水泥建成炮台戰堡,其實是香港血淚的印記。
自1980年代起,高添強開始注意並尋找這些並不起眼的軍事遺址,期間拍攝了大量照片。其中一些遺跡今天已不復存在。這次講座將與出席者分享這些照片及它們背後的故事。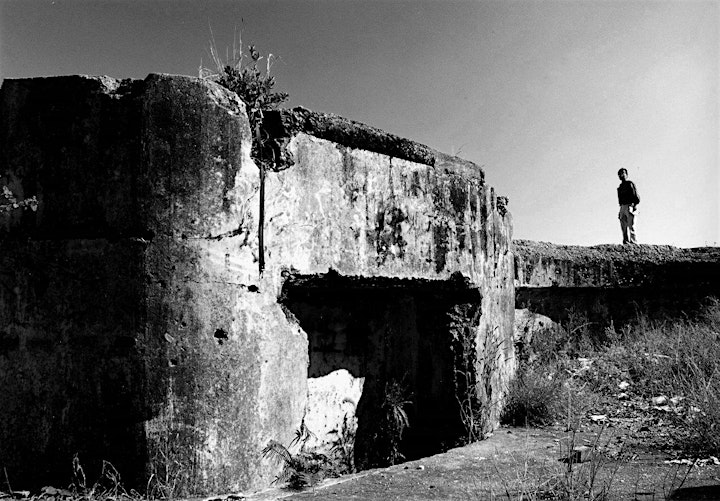 Ko Tim-keung
A research historian, Ko Tim-keung was formerly a Council Member of the Royal Asiatic Society (Hong Kong Branch) and a member of Antiquities Advisory Board. At present, he serves as a museum adviser for the Leisure and Cultural Services Department and advisor of the collection committee, Hong Kong Maritime Museum. He has written extensively on various aspects of Hong Kong history.
高添強
香港史研究者,前皇家亞洲學會(香港分會)幹事、古物諮詢委員會成員,現為康樂及文化事務署博物館專家顧問及香港海事博物館館藏委員會成員,著有多本與香港歷史有關的專著。
Pictures courtesy of Ko Tim-keung