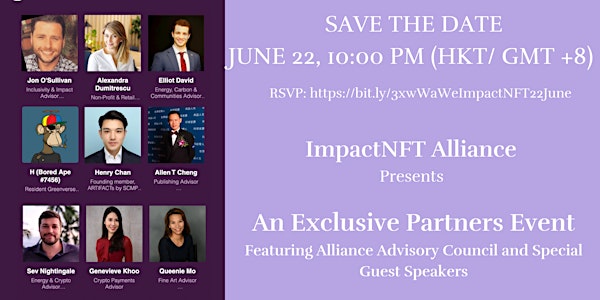 June 22 ImpactNFT Alliance Exclusive Members Event
ImpactNFT Alliance Monthly Salon is an opportunity for our members to introduce themselves and get to know the community.
About this event
Join us on June 22 to meet the Alliance Advisory Council members and discuss the latest in impact creation together!
The Learn & Share session offers members a unique chance to collaborate and network with ImpactNFT creators, global NGOs, ESG experts, agencies and creative minds.