Joy of Meditation by Carlos Pomeda at Fivelements Habitat
About this event
The Joy of Meditation
The great thing about meditation is that we all have everything we need to practice it, already! All that is required is simple, skillful guidance that will allow us to get in touch with the unbounded reservoirs of joy, inspiration and love that lie within us.
In this workshop—taught by a former monk with over 30 years of experience—we will not only explore the various building blocks and the many facets of meditation, but we will also have ample opportunity to explore various approaches through guided group sessions, discussions and questions and answers.
Join us in this fascinating journey of exploration.
This will be a prerequisite for an upcoming and exciting new Yoga Teacher Training programme at Fivelements Habitat, called 'Emerging Pathways 250 YTT'.
It's easy to join!
· Register via Eventbrite and you will receive the Zoom link 20 minutes prior to class start
· Make sure you have downloaded the Zoom app
· Wear comfortable apparel
· Join Zoom session 10 minutes prior to class start
· Turn camera ON so teacher may view student for better guidance
*Registration will close 20 minutes prior to start of class
..
Event Summary
7:45am / Join Zoom link meeting
8am - 10am / Introduction of Meditation with Carlos Pomeda
..
About Fivelements Habitats
Expanding from our award-winning wellness retreat in Bali, Fivelements Habitat serves as hub for our growing 'urban wellness tribe', designed to be the 2nd most important space for city dwellers, between their 1st, their homes and their 3rd, their workplaces.
Contact Level 13A, Tower One, Times Square 1 Matheson Street, Causeway Bay, Hong Kong fivelements.com.hk / @fivelementshabitats +852 3106 2112 wellnessts@fivelements.com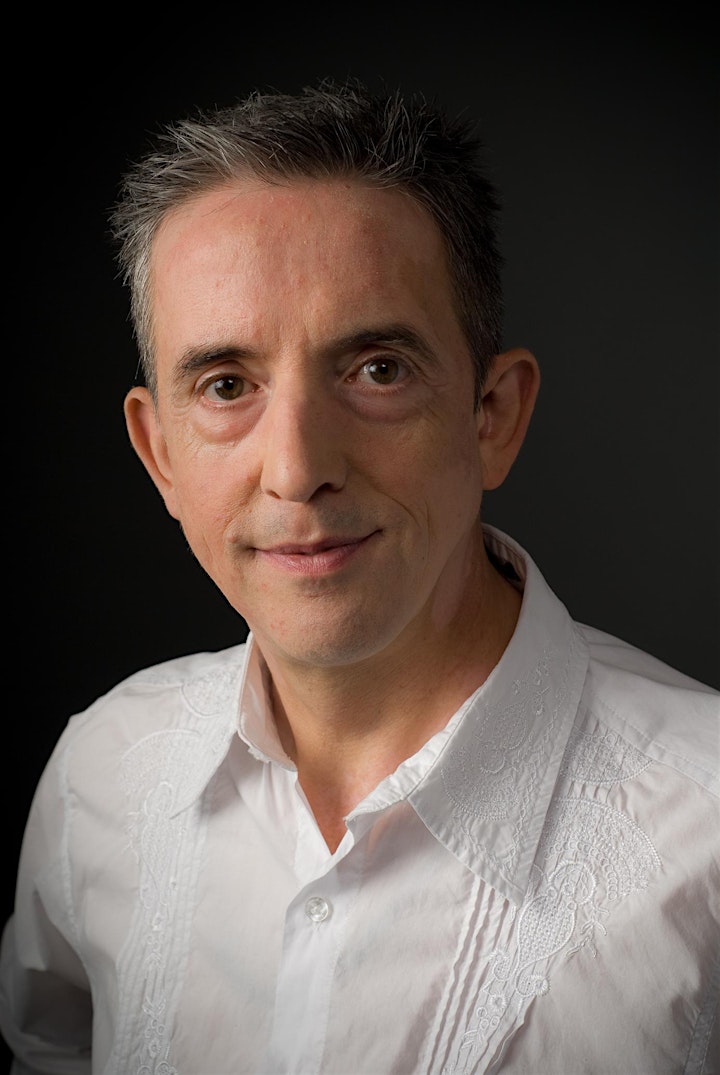 Originally from Madrid, Spain, Carlos has been steeped in all aspects of the yoga tradition during more than 40 years of
practice and study. He spent 18 of those years as a monk of the Saraswati order, under the name Swami Gitananda,
including 9 years of traditional training and practice in India.
During this time he learned the various systems of Indian Philosophy and immersed himself in the practice of yoga, becoming one of the senior monks of the tradition and teaching meditation and philosophy to tens of thousands of students around the world. He combines this experience and traditional training with his academic background, which includes two Masters Degrees: one in Sanskrit, from U.C. Berkeley (where he has taught) and another one, in Religious Studies, from U.C. Santa Barbara. He is currently working on a book on the topic of "Karma and the Journey of the Soul", as well as an updated History of Yoga and a new translation of the Śivasūtra, an important Tantric text of the Kashmiri tradition .
Carlos currently lives in the US, and travels extensively around the world conducting a variety of retreats, courses, seminars, workshops and lectures on the Wisdom of Yoga and related subjects.
As a teacher, Carlos is renowned for the breadth of his knowledge and the clarity with which he conveys it. His great love of the Indian yoga traditions, his insight, his humor and his deep connection with his audiences give him the ability to transmit
the deepest scriptural teachings in a way that is clear, meaningful and applicable. Studying with Carlos is an enjoyable and transformative experience.