A jolt is a brief experiential activity that delivers a wake-up call to the participants.
About this event
A jolt is a brief experiential activity that delivers a wake-up call to the participants. The impact of a jolt forces the participants to re-examine their assumptions and change their behaviors. This live online workshop will demonstrate our collection of powerful jolts, each lasting for a few minutes but providing insights for lengthy debriefing and lifelong application. Through a hands-on approach, you will also learn how to select, conduct, and debrief this innovative training tool. Heck… we will even share with you the secret for creating your own jolts! GOAL Improve the instructional and motivational effectiveness of your training through short experiential activities followed by reflection and discussion. Demonstrate a positive attitude toward the appropriate use of jolts as a flexible training tool.
Date: Nov 14th/ Nov 18th
Time: 6:00 am - 8:00 am New York Time
Note: These are short individual 2 hour sessions. To experience the full power of a Jolt session, register for the full day workshop here - https://bit.ly/thiagijolts
Meet your facilitators:
Thiagi (aka Dr. Sivasailam Thiagarajan) has been designing and delivering training for the past 40 years since the early days of programmed instruction. He has also written over 50 books on the subject. Matt (President of The Thiagi Group) was trained by Thiagi over 20 years ago and has been designing and working with him ever since. International authorities on performance improvement, they have produced award-winning training materials for various corporations and nonprofit organizations around the world. Specializing in interactive techniques for training, they have designed hundreds of training activities, keynoted at several conferences, and conducted training workshops around the world.
http://www.thiagi.com/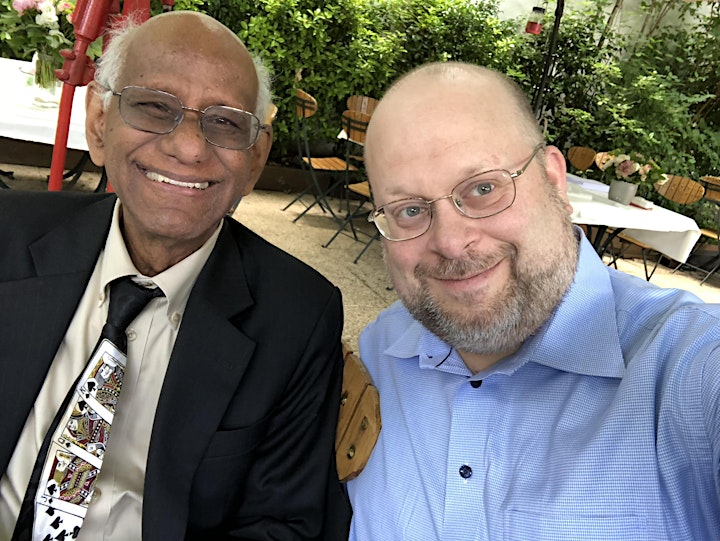 For any questions, do reach out to us at info@thelearninggym.co or simply follow us on LinkedIn @ The Learning Gym Limited.
If you face any issues while purchasing a ticket for the session via Eventbrite, do reach out to honey@thelearninggym.co.
Organiser of Jolt Sessions
Our focus is upskilling learning professionals – it's that simple. Learning professionals are often busy focusing on the needs of their learners, and their challenge is finding the time and the right tools for their own learning. This was the primary reason for the creation of The Learning Gym.
Much like a gym tends to cater to a versatile audience and differing needs, The Learning Gym does the same by offering a variety of formats and types of tools to suit the needs of learning professionals. We offer a one-stop shop to address your learning and education requirements. We provide a space for you to exchange new ideas, learn from proven methodologies and tools and from each other. The end objective is for you to be able to flex, tone and build your learning muscles!
What makes us different? We'd like to think there's a lot that sets us apart!
We're "glocal"– we bring global tools and adapt them to the local markets.
We cater to the entire learning project cycle and offer support (through tried and tested tools) for all the stages of learning. So irrespective of where in the life cycle of a learning project your role and focus are on, we are here to support you in being more effective.
We also offer different "fitness tracks" to make you more "fit" as a learning professional. Our fitness tracks work on the premise that a fit learning professional –
• Assesses learning needs
• Engages relevant stakeholders early on and starts with the end in mind
• Designs learner-centric solutions
• Leverages technology
• Delivers with impact and is memorable in the room
• Makes learning stick (by thinking beyond the classroom) and supports post-program application
• Measures and demonstrates results