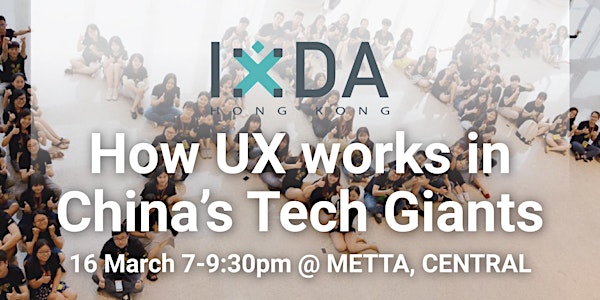 IxDAHK: Inviting IxDC - How UX works in China's Tech Giants?
Location
Metta
Lan Kwai Fong, 21/F California Tower, 30-32 D'Aguilar St, Central, Central
Hong Kong, Hong Kong
Hong Kong
Description
• Did you know WeChat has 800 million users with more than 100 million users already outside of China?
This is more than the population of two USA's combined.
• Did you know Alibaba's global Singles' Day sales last year was US$20 billion?
This is almost 3.5 times more than the entire Christmas sales in the U.S.?
• Did you know all the B.A.T.s (Baidu, Alibaba, Tencent) have at least 300 UX Designers each?
Alibaba alone has 1000 UX Designers.
For the month of March, we at IxDAHK are delighted to have invited IxDC, the largest Experience Design community in China to Hong Kong to talk about UX at the B.A.T.s.

IxDC has an annual 3000 people design conference in Beijing along with UX tours to the U.S. visiting companies like Google, Facebook, Airbnb, Amazon as well as tours to Korea, Japan, etc.
IxDC is also running an online design education platform reaching out to designers all over China and beyond: https://meia.me/
Join us to learn about the latest trends and fast developing scene on UX in China!
Venue: Metta, Lan Kwai Fong, 21/F California Tower, 30-32 D'Aguilar St, Central, Central.
For Mettā members contact events@Mettā.co for discount code!
Schedule:
7-7:30pm Registration
7:30-7:45pm IxDAHK Intro
7:45-8:30pm IxDC: How UX works in China Tech Giants?
8:30-9pm Q+A
9-9:30pm Networking and Wrap Up
Language: Cantonese and English simultaneous translation
Who should attend:
UX Managers, UX Designers, Startup Founders, Corporates interested in UX, Recruiters,
UX Designers interested in working in China etc.
IXDC's Mark Zhang's Bio:
Mark Zhang
IXDC Deputy President
Senior PM at Netease (www.163.com)
Lead of the 2010 Asian Games' Official Website Project
Founder of UCD Guangzhou Book Club
IXDC Introduction
International eXperience Design Committee (IXDC), a design promotion agency was founded in 2010. It was supported by over 20 prominent Chinese companies, e.g. Netease, Tencent, Hua Wei, China Telecom, China Mobile, Kingsoft, and well-known universities e.g. GAFA and PolyU HK. Our prime responsibility is to promote the spirit of "eXperience Innovation Value", and our prime goal is to build the international communication platform.
IxDAHK:邀請IxDC - 中國科技巨頭公司如何進行用戶體驗設計
•您知道微信已經擁有8億用戶,其中包括1億中國境外用戶嗎?
8億用戶接近美國人口的2倍。
•您知道阿里巴巴一家公司去年「雙十一「的全球營業額是200億美元,
幾乎是美國整個聖誕節銷售額的3.5倍?
•您知道BAT(百度、阿里巴巴、腾讯)每家公司都有至少300的用户体验设计师?阿里巴巴有1000名用戶體驗設計師。
3月份,IxDAHK很高興邀請到IxDC(中國最大的體驗設計協會)來到香港,為我們介紹B.A.T.等等中國公司的用戶體驗設計。 IxDC每年在北京舉辦3000人規模的設計會議,並組織「用戶體驗美國行」,訪問Google,Facebook,Airbnb,亞馬遜等公司,以及出訪韓國和日本。IxDC的」美啊」在線設計教育平台,面向全中國的設計師們:https://meia.me/
誠邀您參與本次活動,共同瞭解中國用戶體驗的最新趨勢和快速發展情形!
地點:中環中區德意志街30-32號加州大廈21樓蘭桂坊梅塔
日程:
7-7:30pm 註冊
7:30-7:45pm IxDAHK簡介
7:45-8:30pm IxDC:IxDC - 中國科技巨頭公司如何進行用戶體驗設計
8:30-9pm Q + A
9-9:30pm 社交和結束
語言:粵語(英語同聲翻譯)
參加對象:
UX經理,UX設計師,創業公司創始人,對UX感興趣的公司,
獵頭,
有意在中國工作的UX設計師等。
IXDC Mark Zhang 簡介:
張運彬
IXDC 副秘書長 & 联合发起人
Meia 美啊教育聯合創始人
曾就職于網易公司(www.163.com),任網站部高級産品經理、2010亞運会官網項目組組長
廣州UCD書友會發起人
IXDC 是由20多家中國知名公司和大學聯合支持在2010年成立的設計推廣機構。由廣州美術學院、香港理工大學、網易、騰訊、華爲、中國電信、中國移動、金山等單位聯合發起。
向社會推廣體驗創新價值的理念是首要職責,搭建展示和交流的國際平台是重要任務。
IxDAHK is the Hong Kong local chapter of IxDA Global established since 2006. Our focus is in promoting and serving the interests of an international community of design practitioners, managers, startups, educators, students and anyone interested in the growing fields of:
- Interaction Design
- User Experience Design
- Design Innovation
- User-Centered Innovation
- Design Thinking
- Service Design
Co-organizer: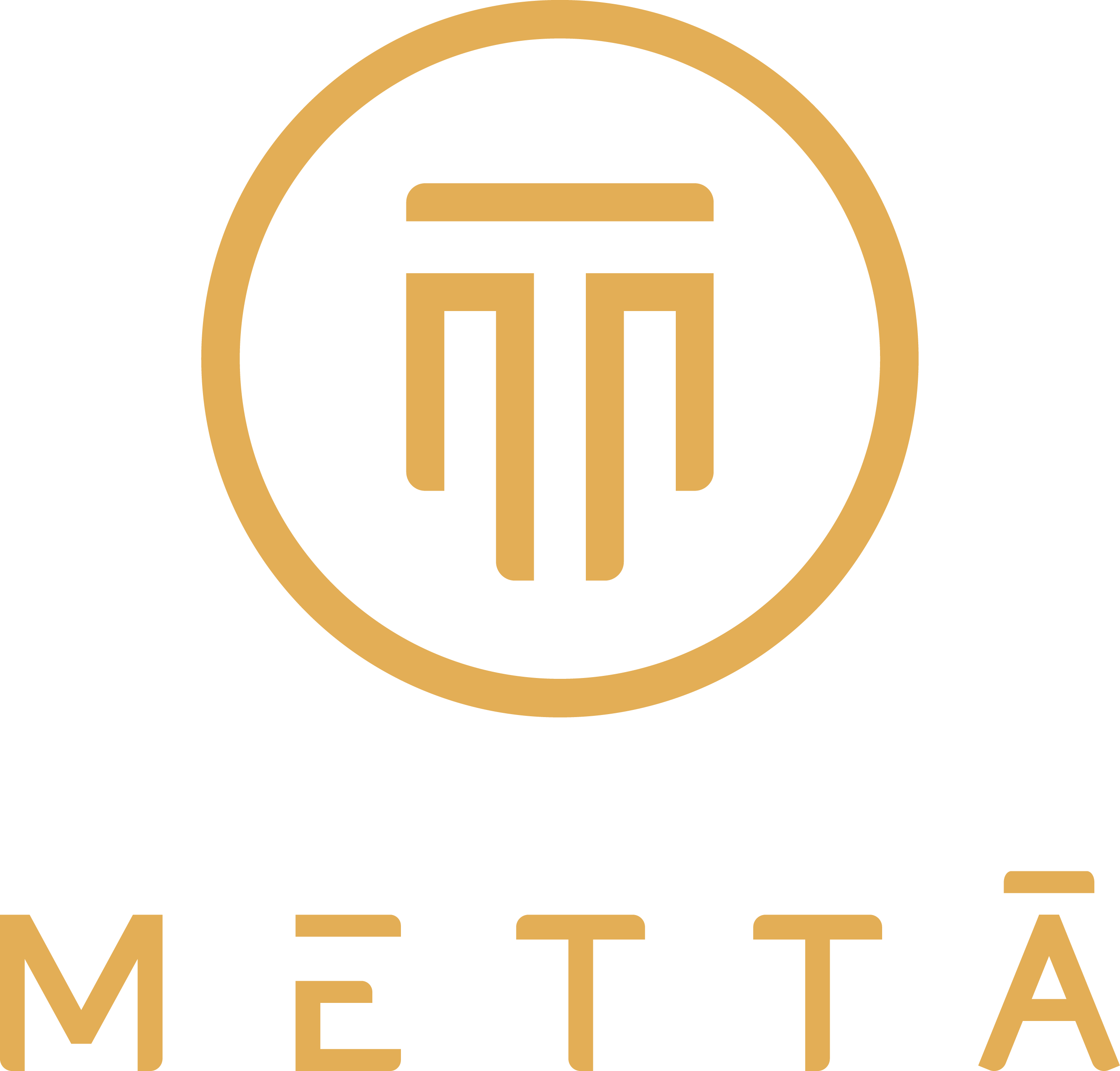 Gold Sponsor:

Supporting Organisations: