IxDAHK Event @ Steelcase "How I became a User Experience Designer?"
Description
Are you a designer from Product/Graphics/Interior who is super interested in the User Experience field but not sure how your current design skills are related to UX?

Are you in a field that is completely unrelated to design but would really like to become a UX professional?

Are you a student who is curious about what work is like as a UX professional and would like to learn more from experienced designers?
If you are, then this event is for you!
We know there are many people interested in becoming a User Experience Designer, however, are not sure how to get into the field, how their current skills can apply to/work with UX or even how to take the first step.
We have invited a panel of professional UX designers who were in their past professional or academic lives in Industrial Design, Interior Design, Marketing, Psychology or even in Computer Science to come out to share their career journeys. We will have a lively panel discussing how they started, how they got into the UX field and how you too can explore this new exciting field which is in high demand now!

Panelists:

Song Chae, Senior Experience Design Strategist at Sun Life Financial (Marketing background, ex-Hong Kong Design Centre)

Roy Chung, User Experience Designer at DBS Bank (HKUST Computer Science background)

Tim Chan, Senior UX Designer at GoAnimate (Studied Math and Statistics)

Thomas Wong, Look Inc. Startup Founder (studied PolyU Industrial Design)

Sorina Catuna, Customer Experience/Interior Design Consultant (ex-model and Interior Designer)
Agenda:
7:00-7:30pm: Registration and networking
7:31-7:35pm: Intro IxDAHK
7:36pm-8:30pm: Panel discussions
8:30-9:00pm: Q&A
Language:
English (supplemented by Cantonese)
Who should attend:
Industrial Designers, Interior Designers, Graphic Designers, Web Designers, Marketing, Technologists, Startup Founders, Students & anyone wishing to collaborate with or explore their design careers into User Experience.
Event Sponsor:

Supporting Organisations:
Hong Kong Designers Association (HKDA)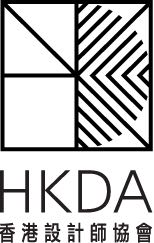 Industrial Designers Society of Hong Kong (IDSHK)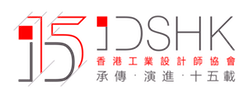 Other supporting organisations: